If you find yourself squinting around your home, you're not alone! Glare is a common–and frustrating– problem, often leading to headaches, discomfort, and of course, annoyance. By adding the window coverings that fit your home, you can easily cut the glare in a quick, efficient, and stylish way. Continue reading to get the results of this before and after, with lots of other details suited for you!

Does This Sound Like You?
Lighting is crucial in making the atmosphere of a room, but too much lighting can cause a series of issues. Do your windows feel like one big blinding light? It's time for a change. Squinting from room to room isn't anyone's ideal way to move about their home, so why continue to live that way?
Let's Talk about Life in California…
With the summer, comes heat. If you find yourself cranking up the AC, then you're not only trying to cut the glare. The scorching heat passing through your windows can cause your home to feel like an oven, with costly electric bills. The sunlight can also cause damage to walls and flooring, fading your hardwoods. That cute area rug will be permanently marked there. And, without window coverings, the privacy is non-existent. Your neighbors will know your every move from morning till night.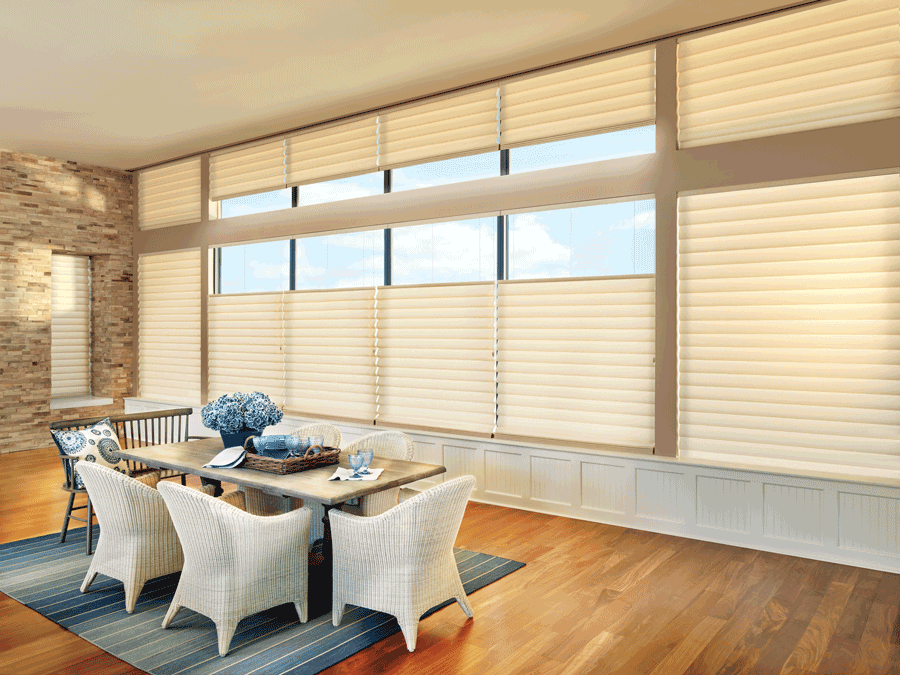 Window Treatments: How to Cut the Glare
It's no secret that our company specializes in window coverings. But, while that might be true, we want you to know that the transformation to your home and life that these shades bring is what you deserve. If you're apprehensive about adding any window treatments for fear that your home will end up looking "cave-like," rest assured that's simply a myth! A common misunderstanding about window treatments is that they can leave a room feeling dingy and dark. Just look at the way window treatments transformed this space! Doesn't it look great? Plus, no cave-like vibes at all! Let's look at the details of what's been added…
Top Down Bottom Up Shades
Want the best of both worlds? With top down bottom up shades, that's exactly what you get! These shades allow you to bring in light–and a view of the outdoors–but still account for the privacy you need.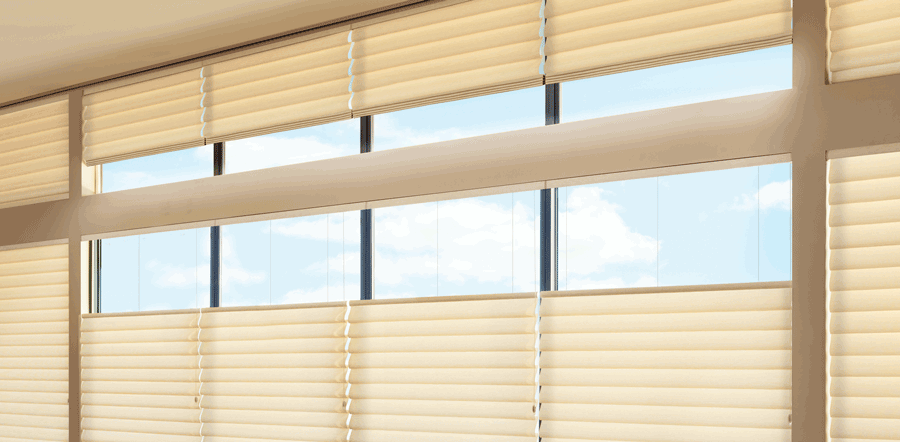 Motorized Shades
A fan favorite, motorized shades make controlling the light from large windows and hard-to-reach spots as simple as touching a button. One tap on your phone or even a "Hey, Siri…," and you'll cut the glare, watching as the atmosphere around you is transformed.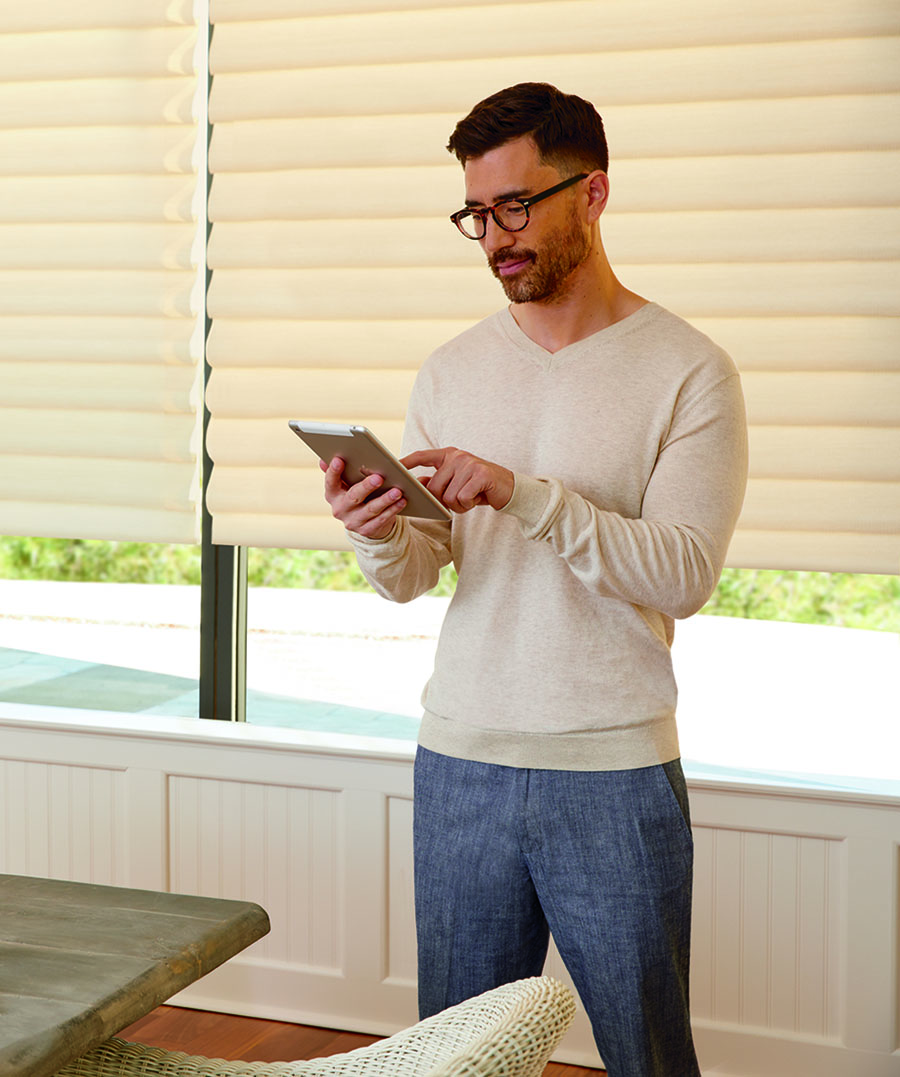 Vignette Modern Roman Shades
Like many of our window treatments, this collection of roman shades offers beautiful fabrics, in addition to all of the other benefits we've mentioned. They also come in different styles, like folding and flat front. The customization process is part of the fun!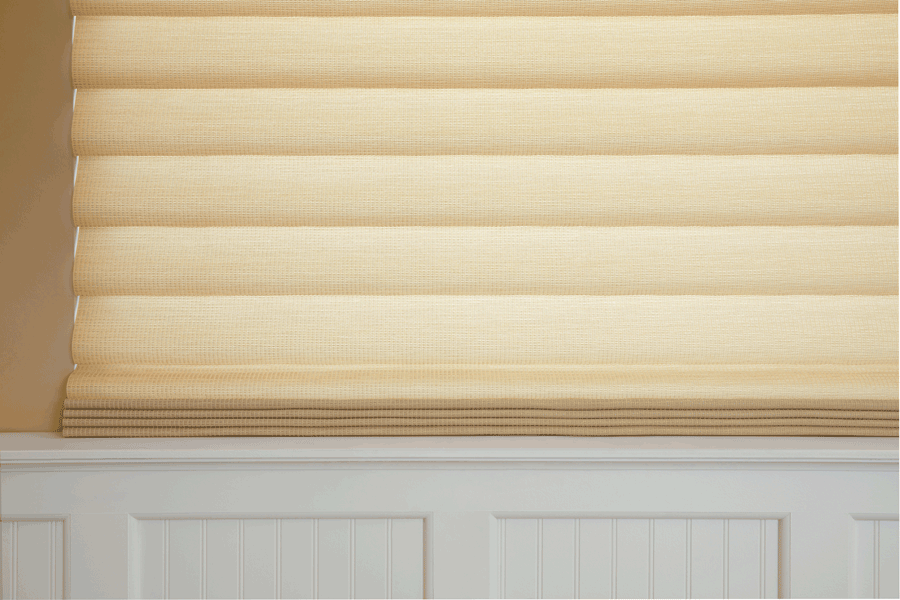 Be it sheer shadings, romans or roller shades, one thing is for sure. You can easily cut the glare from your home! Our team at California Window Fashions would be more than happy to help you find shades that are perfect for you and your home! Contact our team today for your free in-home consultation.