With their classic, sophisticated beauty, there's no question that interior shutters bring the height of styling to homes all over our area. But the value and benefits of plantation shutters extend far beyond fashion. The way they can upgrade the lifestyle of your home is tremendous! Take a look at how shutters deliver many of the things you need and want for your home–and your life…
Control + Customization
The benefits of plantation shutters all start with customized control. Windows and doors are easily covered while maintaining the function of handles and cranks. Light and privacy are at your command with adjustable louvers. Window shutters even provide excellent energy efficiency–blocking heat and cold from entering your home. Plus, the latest innovations take personalized control to a whole new level. Motorized shutters are now able to integrate with your smart home system and respond to your voice commands!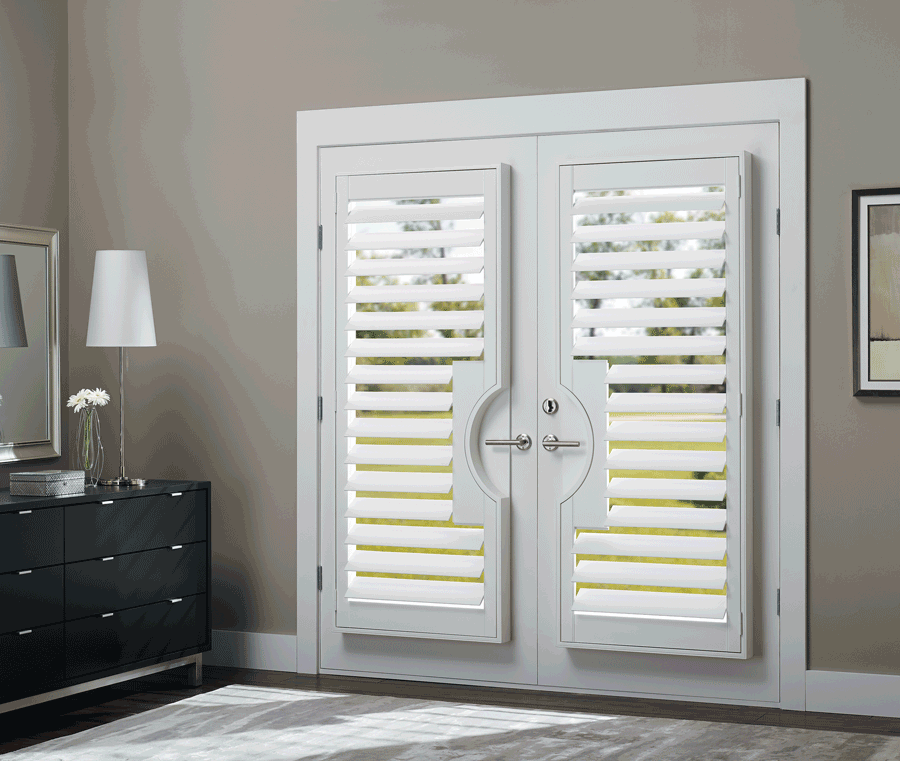 Specialty Shapes + Coverage
Do you have windows that you're unsure of how to cover? Homes that feature corner or bay windows, angles, arches, or other unique shapes often leave homeowners scratching their heads for solutions. But, interior shutters are one of the best–and most beautiful–options for coverage. They are custom crafted to fit your specialty-shaped windows.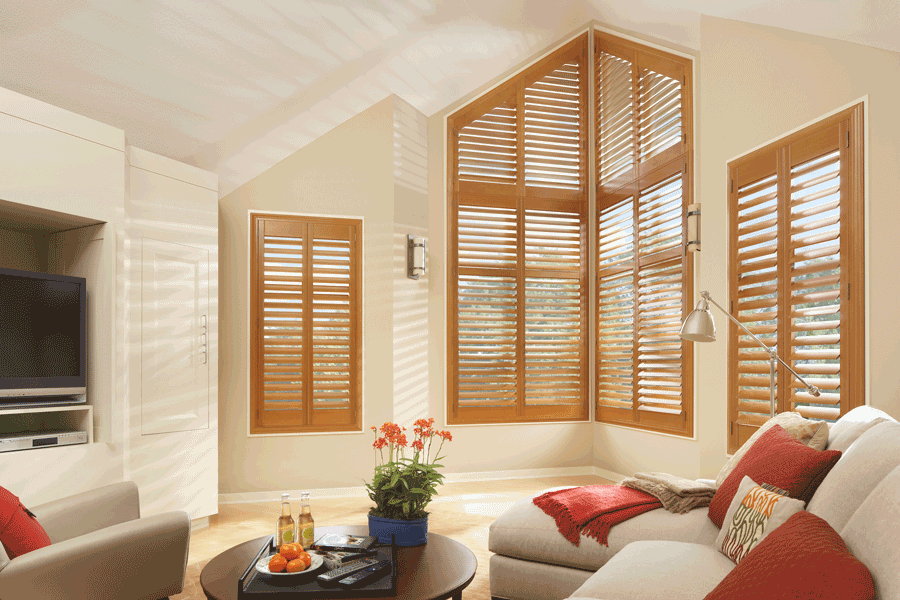 Natural Light + Dreamy Darkness
A number of places throughout your home may have different needs for lighting depending on the time of day or circumstance. This is certainly true for bedrooms. One of the benefits of plantation shutters is the range of light control they offer. Adjust them open to welcome light and view. Close them to block sunlight and outdoor distractions, such as passing cars and shining street lamps. And, because they're cordless by design, room-darkening shutters are ideal for improving child safety and helping the whole family rest easy.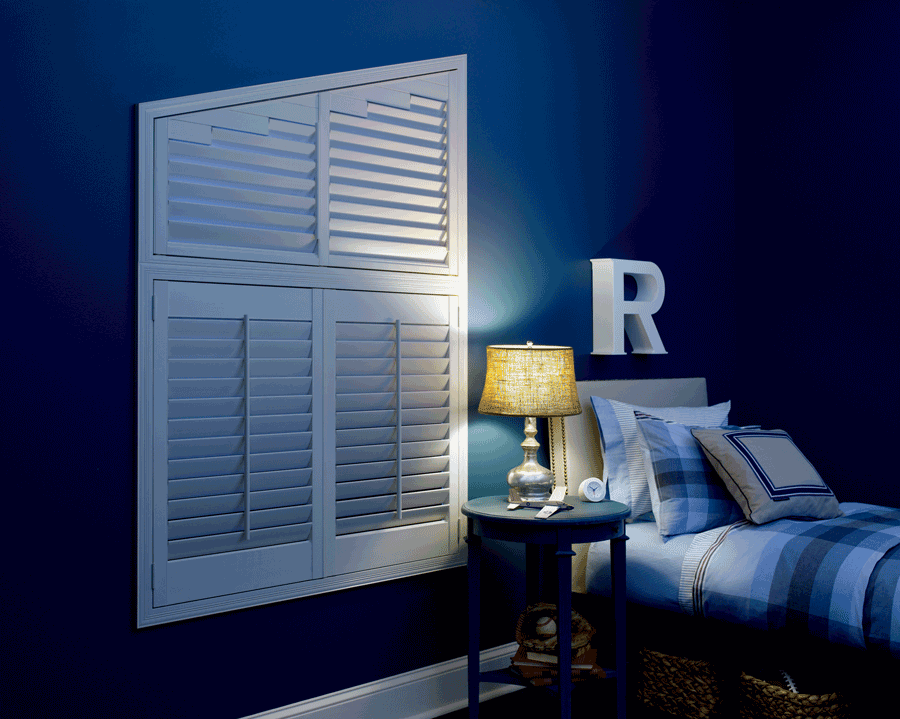 Enhanced Interior + Curb Appeal
Exquisitely stylish and exceptionally functional, window shutters transform the atmosphere inside of your rooms. And they elevate the look of your home from the outside as well. Their neat, clean, and uniform appearance brings incredible curb appeal. Plus, easy adjustments mean you always have the right amount of privacy at your fingertips.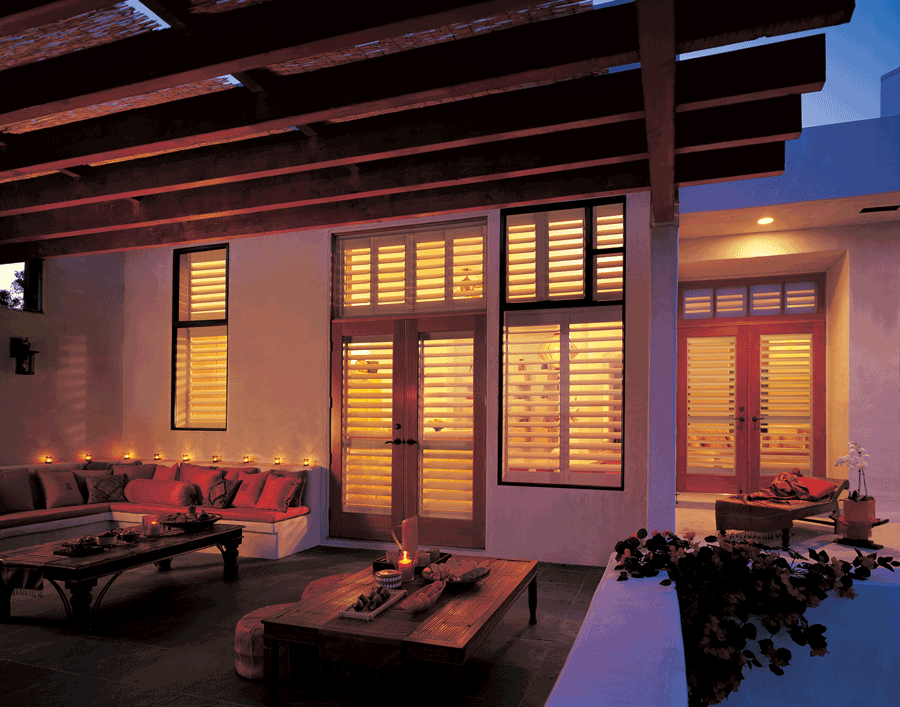 Bring Home the Benefits of Plantation Shutters
You deserve a well-styled home that also enhances your quality of life. The benefits of plantation shutters deliver customized beauty and solutions to give you just that. Our team, at California Window Fashions, would be happy to help you understand how window treatments can improve the style, efficiency, and function of your home. Contact us today for your free, in-home consultation.