Every year, new style statements take center stage. This year's ultimate looks deserve a standing ovation. From the confidence of bold colors, to layers of texture, we found some spaces that are full of the latest eye-catching designs. Which ones are your favorites?
Wall Features
This year's style statements are all about wall features! From the simplicity of shiplap, to the lavish look of sweeping wallpaper designs, creating an accent wall in your home personalizes the space while creating a design-savvy focal point.
Taking it up a style-notch, Kalie Austin created this board and batten accent wall in her living room. We love how the layers of wood add dimension, while the monochromatic color scheme plays down the look. And this color? Kalie chose one of this year's favorite designing shades, moss green–the ideal color to pair with neutrals and metals. To see more inspo, follow Kalie on Instagram @kalie_austin 
Angles, Arrows & Geometric Patterns
Everywhere you look in home decor, you're bound to see tribal patterns, arrows and abstract geometric designs. These patterning elements add character and color, allowing you to mix and match, creating gorgeous style statements throughout your home.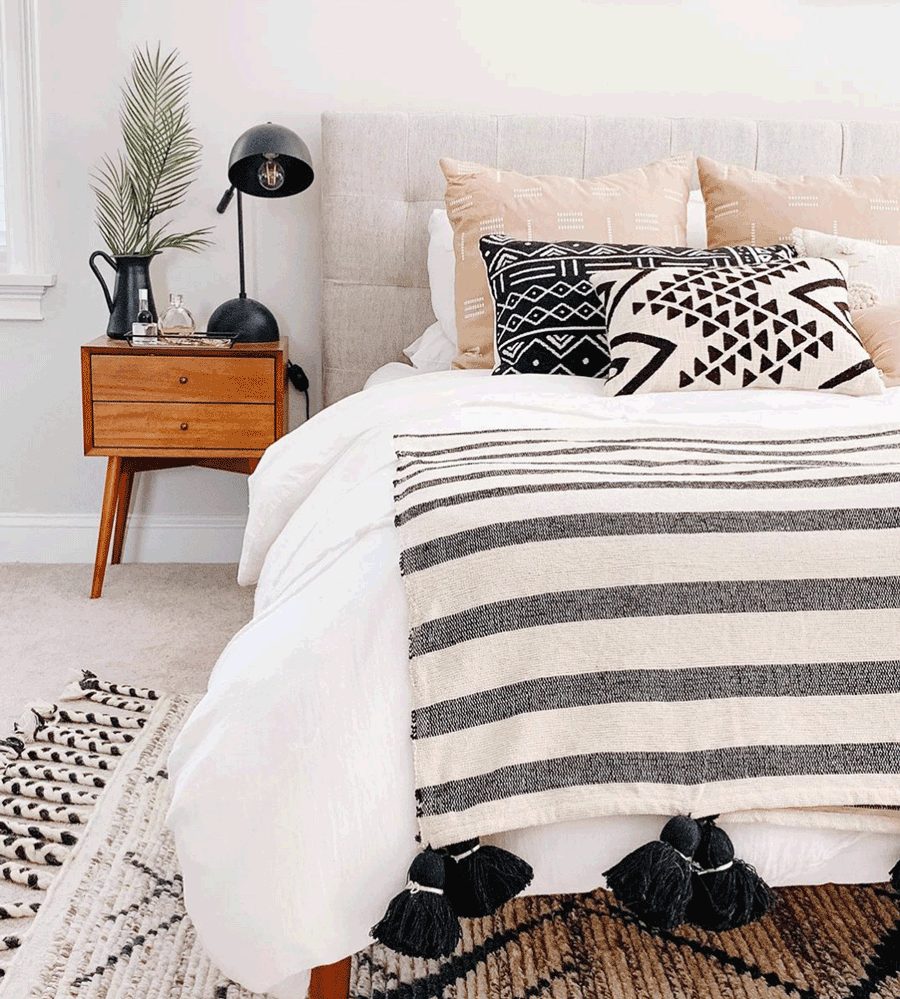 We love the way Jaime Lyn has created flawless style in every corner of her home with an on-trend color palette and beautiful patterns. She chooses chic design elements, for both function and style, making her home livable while looking gorgeous. To see more of Jaime's home, follow her on Instagram @homedesignbyjaime  Or, you can shop her home on LikeToKnowIt as homedesignbyJaime
Winning Colors
We've hinted at the bold colors of 2019. Green is definitely one of the favorites. Why? We believe people want the feel of nature in their home–lively, yet peaceful. More and more, greenery and plants have become the ideal design accent. But, when you're talking color combinations, black, white and caramel is in first place this year. That's right. This neutral palette ranges from subtle hints to bold style statements.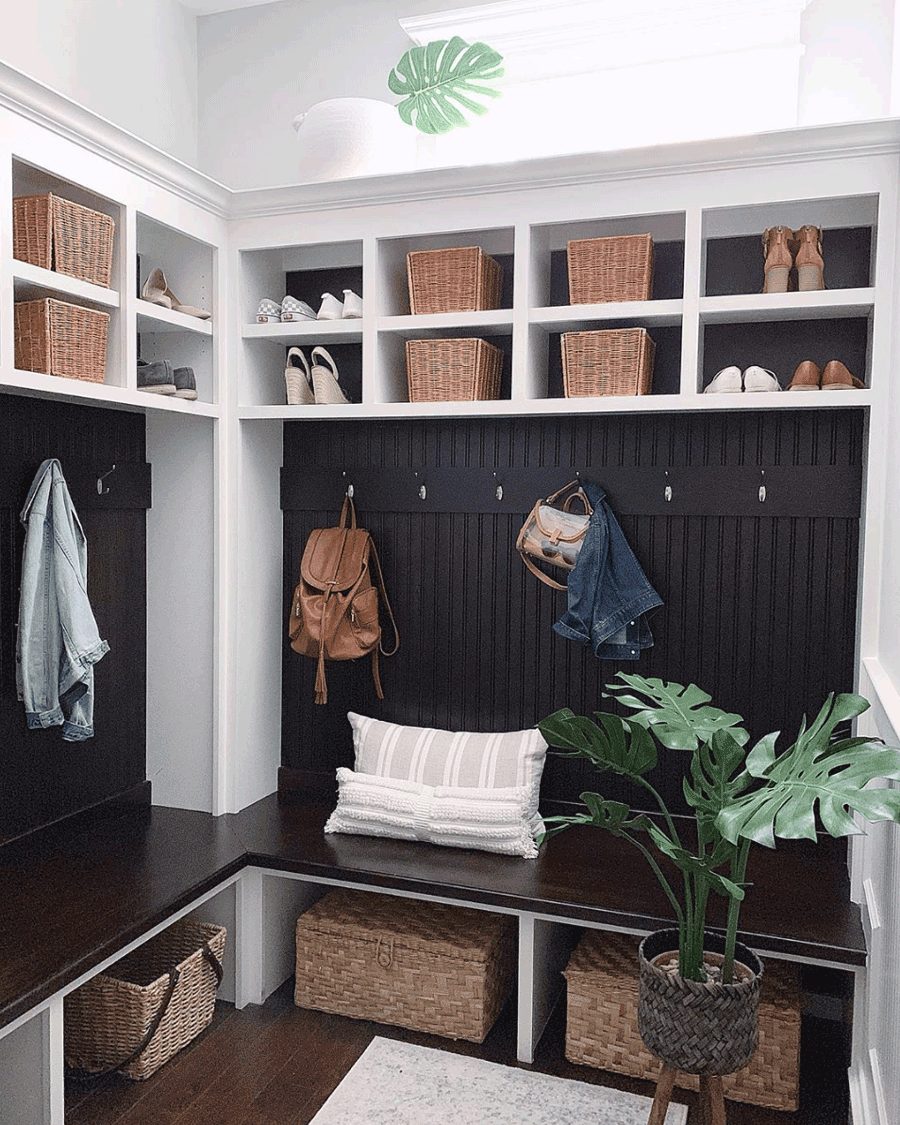 No one does this color trio better than Kimberly at Lemon Leaf Home Interiors. Her mudroom combines stylish design with incredible function. Woven baskets add scene stealing textures while making family life much more manageable. Painting the wainscoting black adds a unique "wow" factor for contemporary appeal with a cozy vibe. Follow her on Instagram @lemonleafhomeinteriors for more inspiration.
Making Style Statements Your Own
Whether you love incorporating the newest trends, or relying on timeless elements, there's something that never goes out of style. It's design elements you love with function that makes your life easier. That's one of the reasons we love the world of window coverings.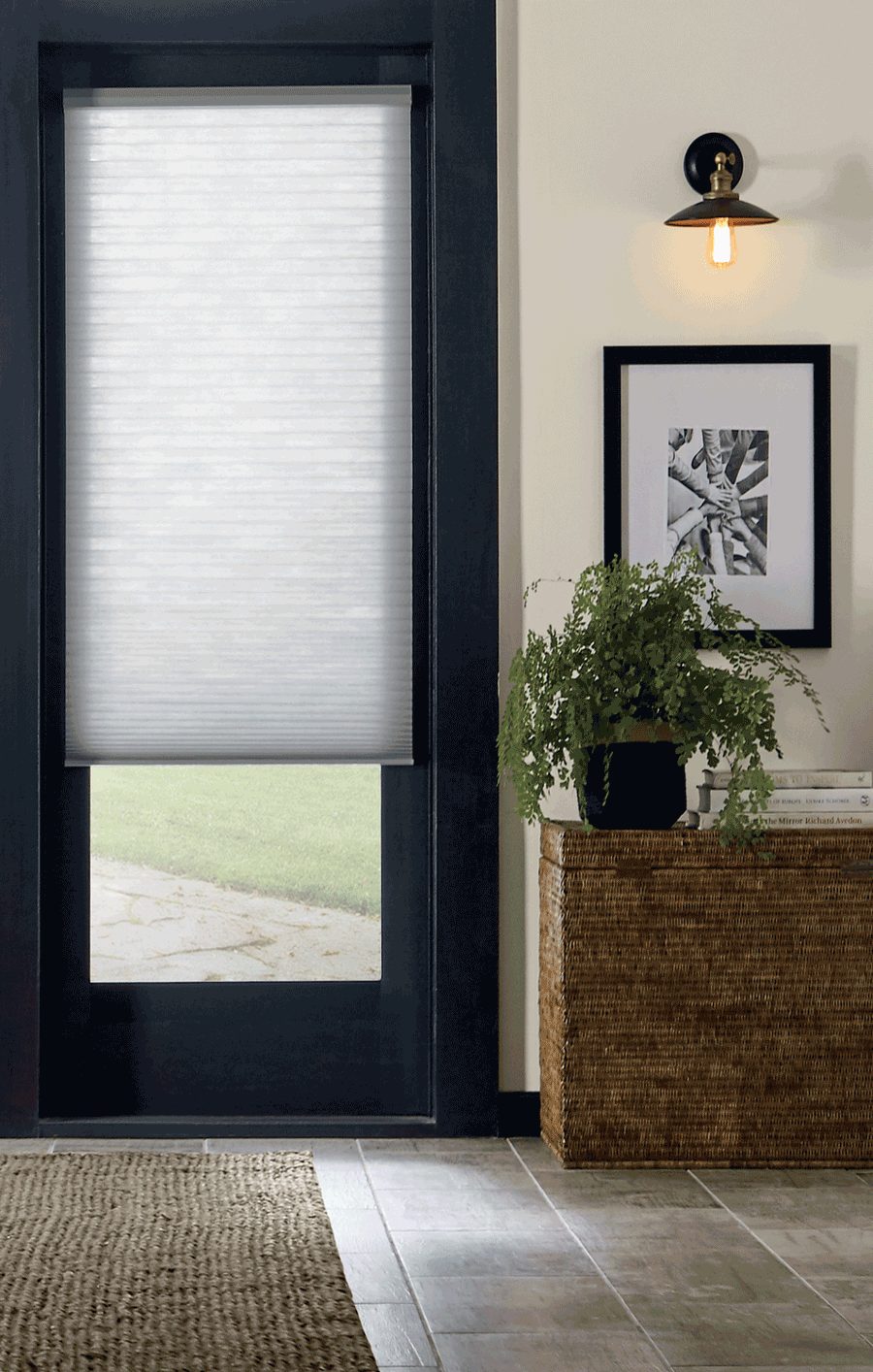 Dressing your windows in beautiful textures will create a sophisticated backdrop for your home, while improving the atmosphere and lifestyle features. Want to see what's possible? Contact our team, at California Window Fashions, for your FREE in-home consultation.