Did you know that in just four easy steps you can create custom roman shades that'll upgrade your lifestyle and your home design? At California Window Fashions, our expert designers would love to help you fashion the perfect look and gain all the benefits you deserve. Our custom roman shades combine gorgeous styling and modern innovation to bring both beauty and function to any space in your home. Interested? Here's a look at the simple and fun design process…
Step 1: Choose a Fabric

Your custom roman shades will form the backdrop of your space. Coordinating with the right color and texture will take the styling in your home to the next level. Our romans are available in everything from lavish, bold hues to soft, subtle neutrals and from rich, warm weaves to fresh, sheer linens. And the best part is that you have expert designers on your side! Our team will help you discover the perfect fabric for your unique spaces.
Step 2: Pick a Style
If you're familiar with romans, you probably know them as a stacking shade. Folds of fabric gather neatly under the headrail as you adjust them open.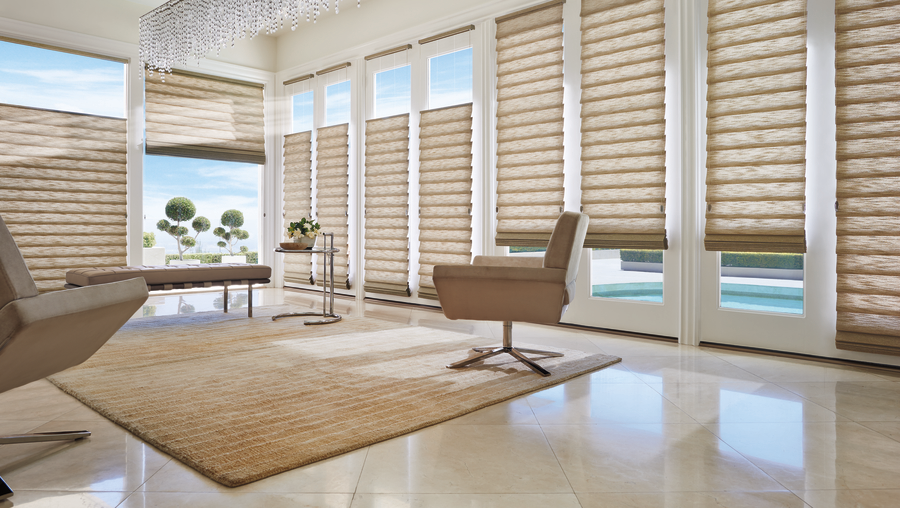 But did you know that our Vignette Modern roman shades can also roll? With the rolling style, the folds of fabric roll right up into the headrail. So which one is best for you? We'll help you decide based on the fit you need and the features you want.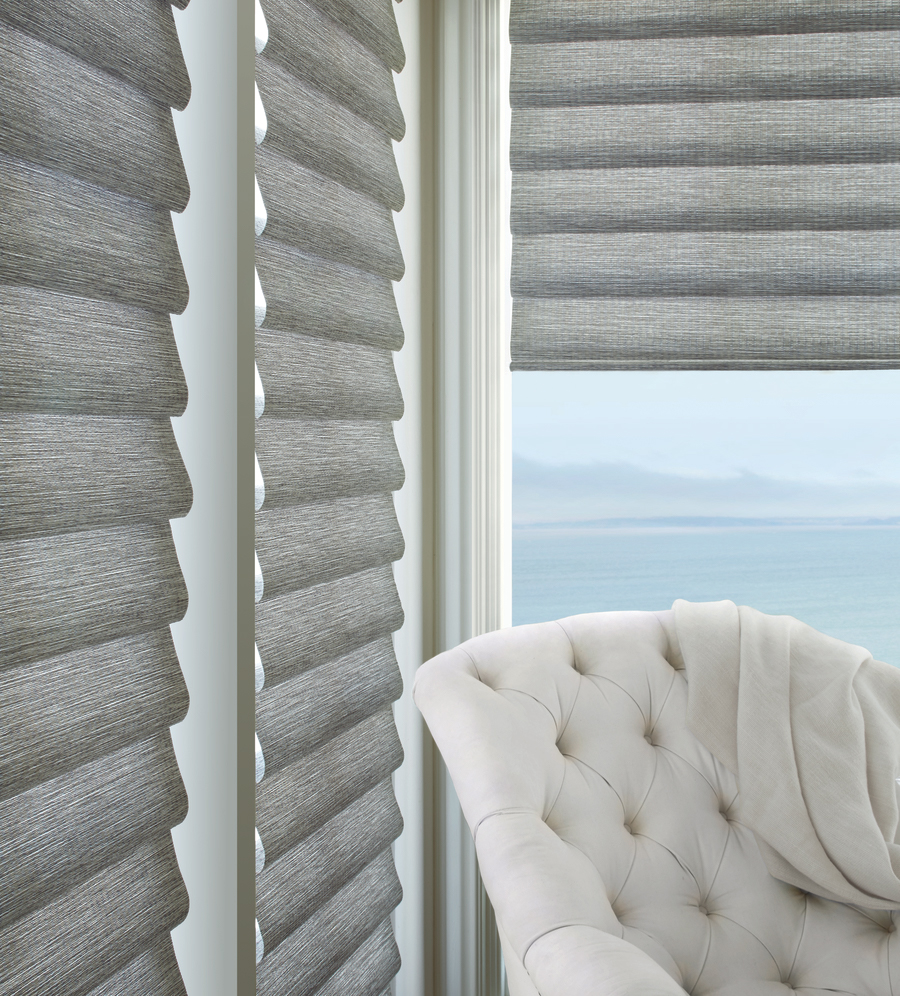 Step 3: Personalize the Features
The features you choose for your custom roman shades will transform your home and your lifestyle. They'll help you shape the ideal atmosphere and make life inside better than ever! Selecting top down bottom up function on stacking-style romans means you can savor daylighting without sacrificing privacy and energy efficiency.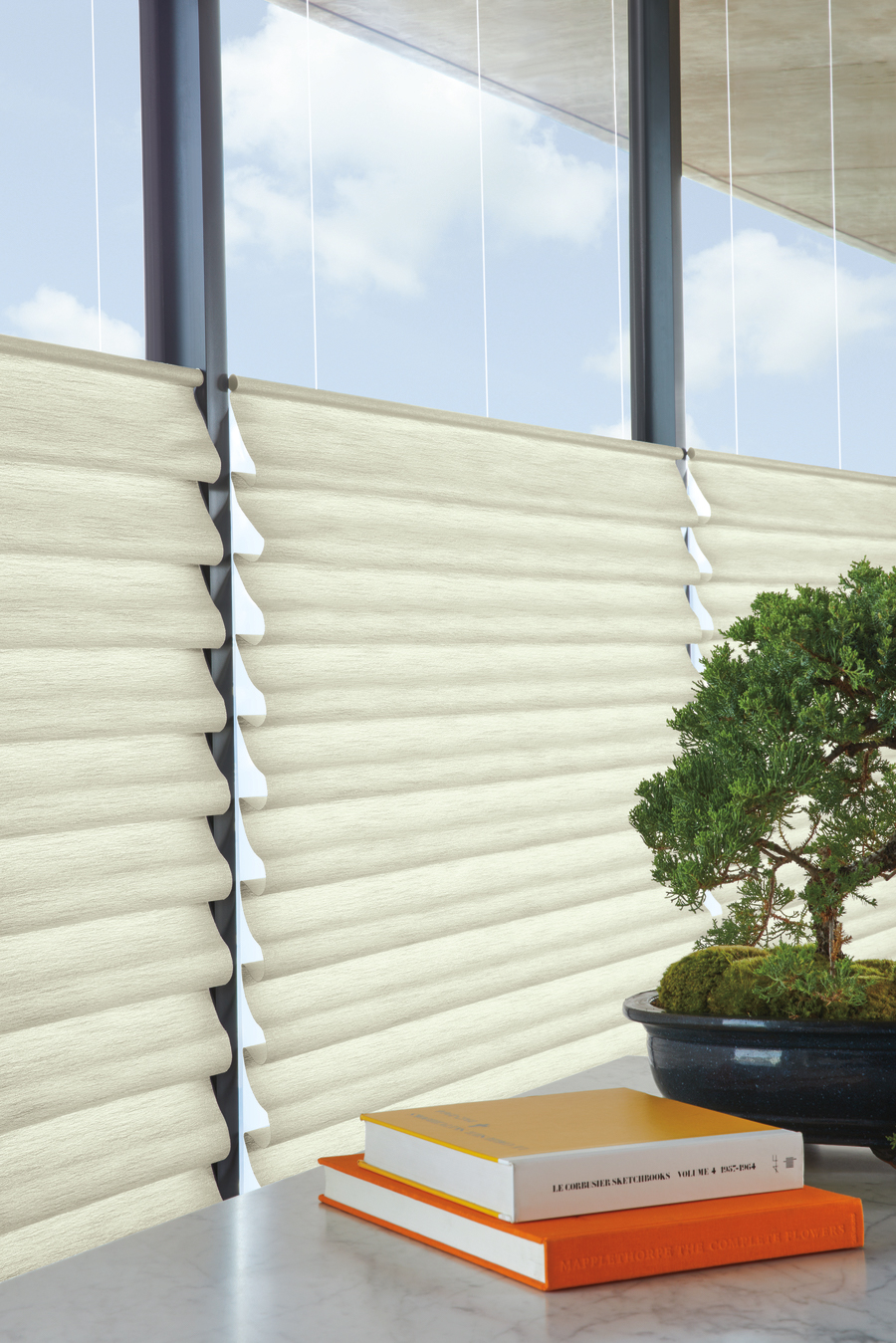 And, choosing dual shade function on rolling-style Vignette romans lets you enjoy light-filtering and room-darkening on the same window! A secondary blackout shade simply roll into place whenever you need it.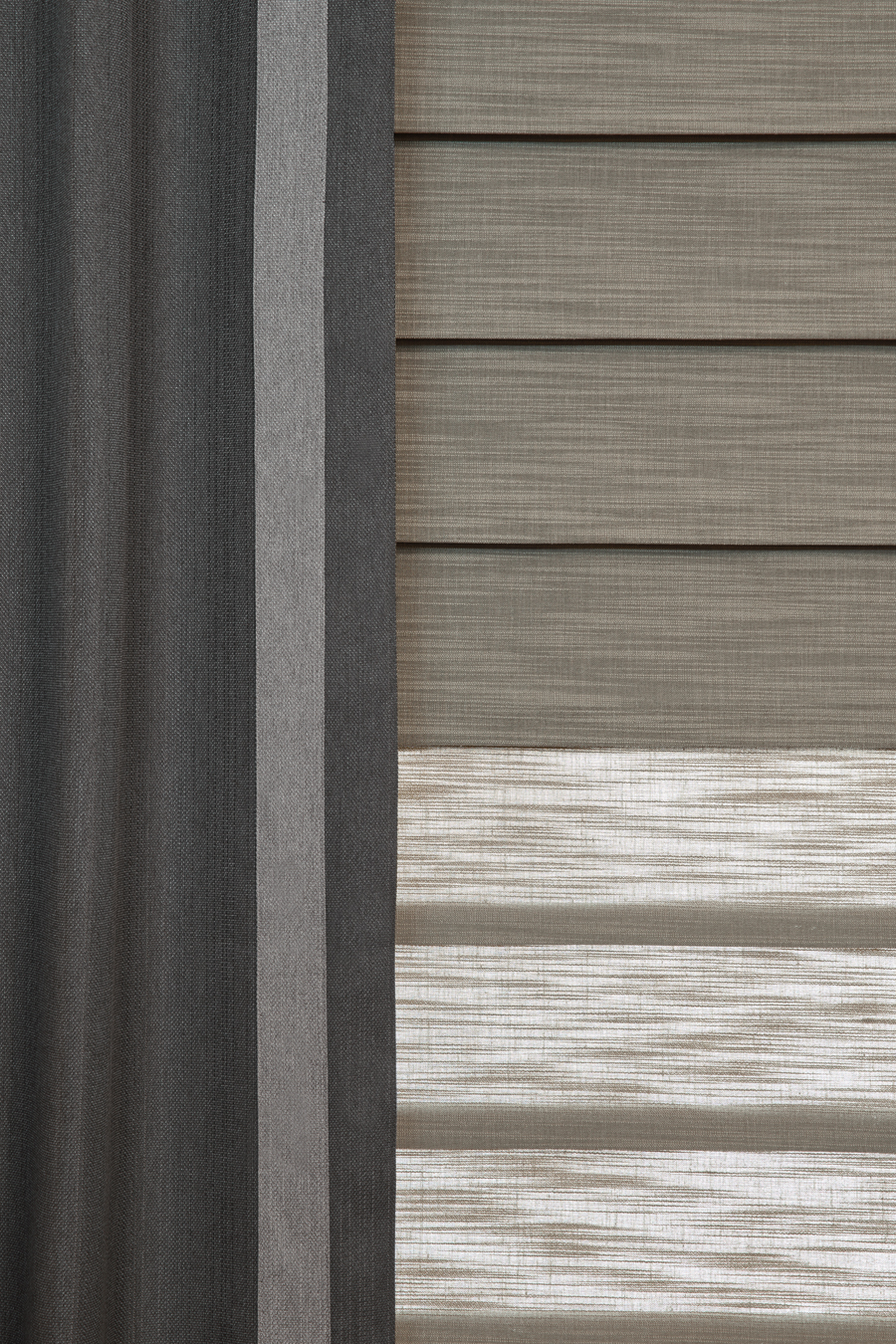 Step 4: Decide on Operation
How do you want to operate your shades? The right operating system for you will work in harmony with the way you use your shades and your individual lifestyle. For some, manual operation makes the most sense. Our custom roman shades are available in both cordless and cord-safe options. These Solera Soft roman shades offer the beautiful design of sculpted fabrics, just another choice when selecting romans for your home!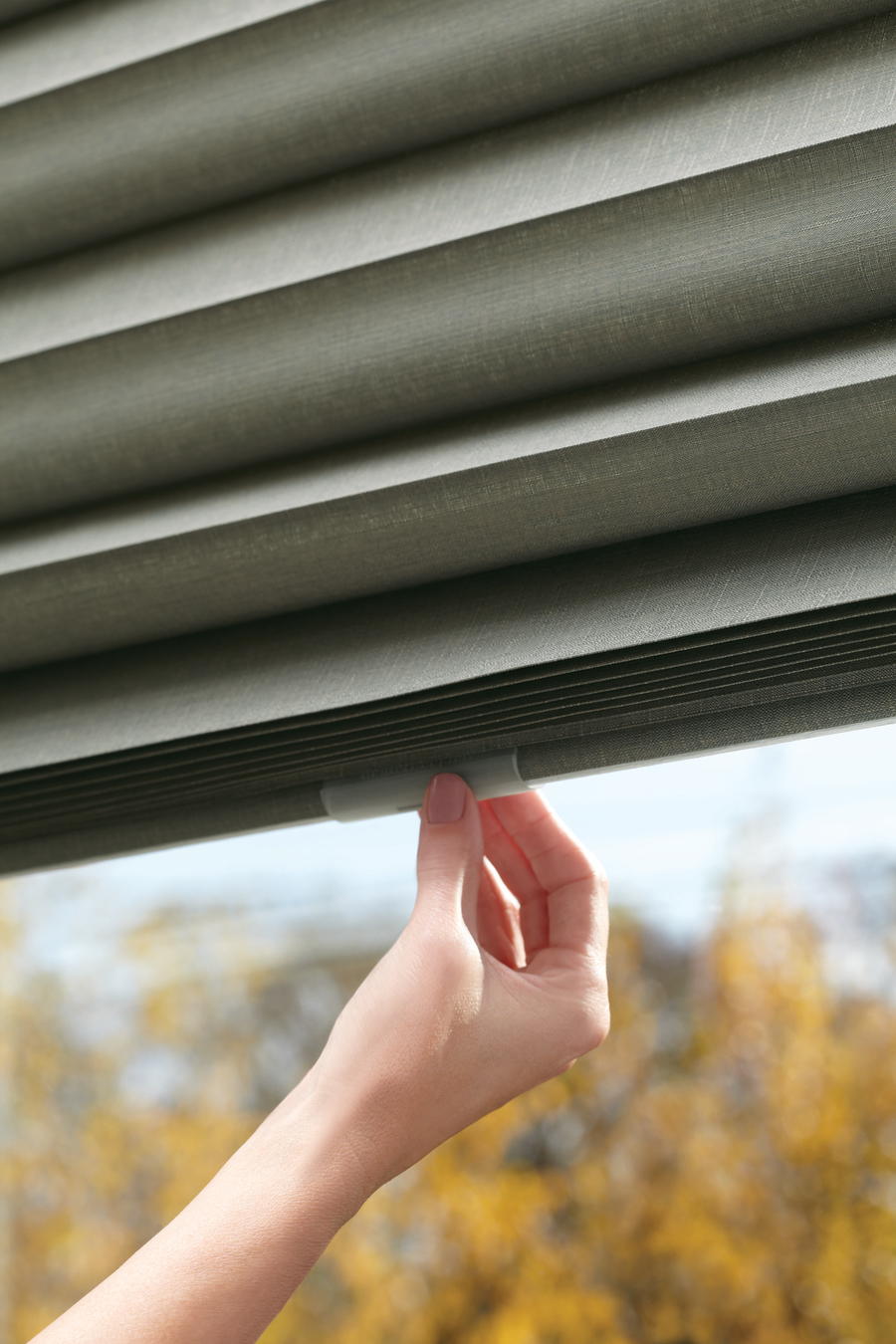 For others, motorization is the way to go. Allowing for touch-of-a-button and scheduled adjustments, along with integration into your smart home system, custom roman shades with PowerView motorization truly move in time with your life.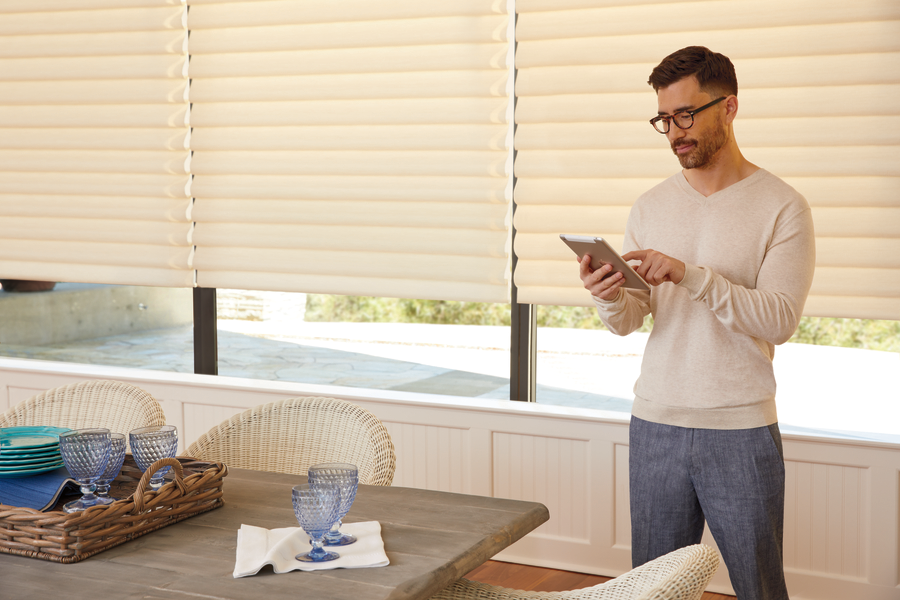 Start Designing Your Custom Roman Shades Today!
Can't wait to get started? Neither can we! We know you'll love what custom roman shades do for the look and feel of your home. And, we're excited to walk with you through the design process while we help you create the shades of your dreams! Come see the California Window Fashions' team by visiting one of our showrooms. Or, invite us to your home. We'll come right to you with samples, inspiration, and expertise. Get in touch with us today for your FREE, in-home consultation.