Has modern innovation had you wondering, "When will motorized shutters be an option?" The wait is over! Motorized shutters are finally here. Our Palm Beach plantation shutters from Hunter Douglas bring the classic elegance of shutters into the modern movement of automation. (See them in action–Here) For inspirational photos, hop on over to our Palm Beach Shutters page. Want a sneak peek with answers to the most-asked questions? You've got it…
How Do Motorized Shutters Work?
To begin with, the motorization tilts the louvers. They can adjust open, closed and anywhere along that range. Room darkening shutters in the bedroom will instantly add daylighting while still protecting privacy as you get ready in the morning–at your request. East-facing windows can adjust closed–keeping the intense sunshine and heat out during the morning hours.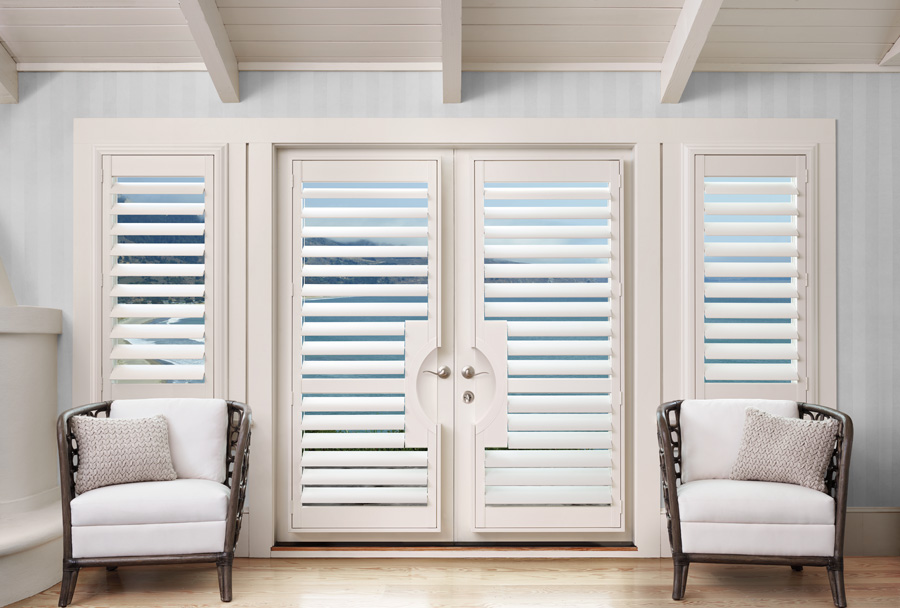 And then, just in time for afternoon sunshine, west-facing window louvers can close on a schedule, keeping the hot temps out. At the same time your east-facing windows can adjust open again. You'll never feel like you're living in a cave–it will seem more like a symphony of privacy and light control.
How Are They Controlled?
Beyond the movement, the WAY you control them is totally up to you. Voice control, smartphone control or remote control–they'll fit right into your life. However, manual adjustment of the louvers is still an option. You can simply adjust the louvers by hand without engaging the motor. Simply put, motorized shutters will move the way you prefer.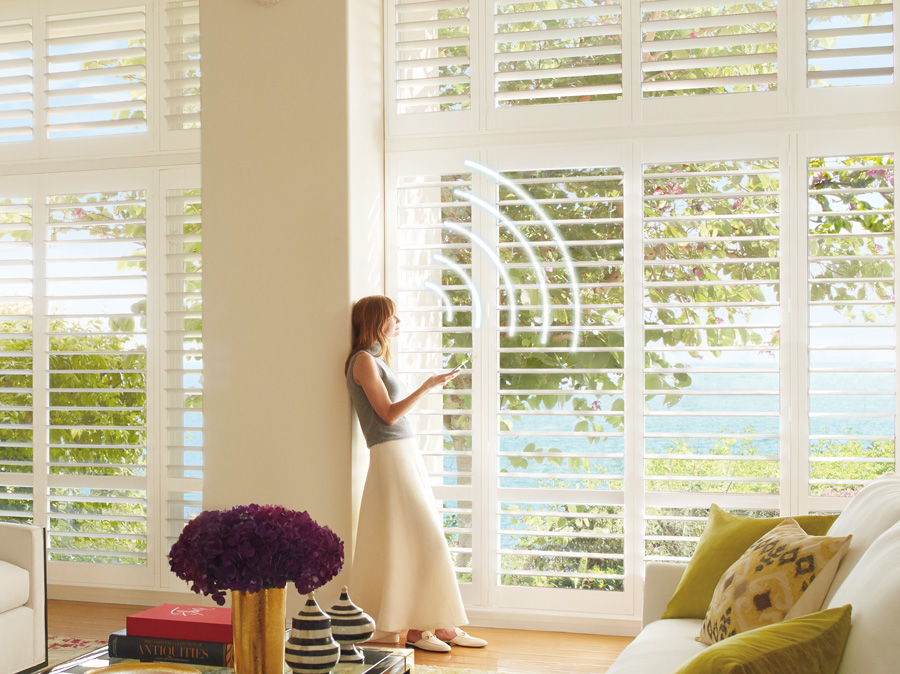 Which Rooms Are They Best For?
The quick answer–Every room! Our Palm Beach Polysatin collection is versatile for any space in your home where you want the contemporary look of white shutters. In addition to the beautiful styling, these plantation shutters were created with durability in mind. The exclusive finish used makes them perfect for withstanding elements such as moisture, humidity and intense sunshine.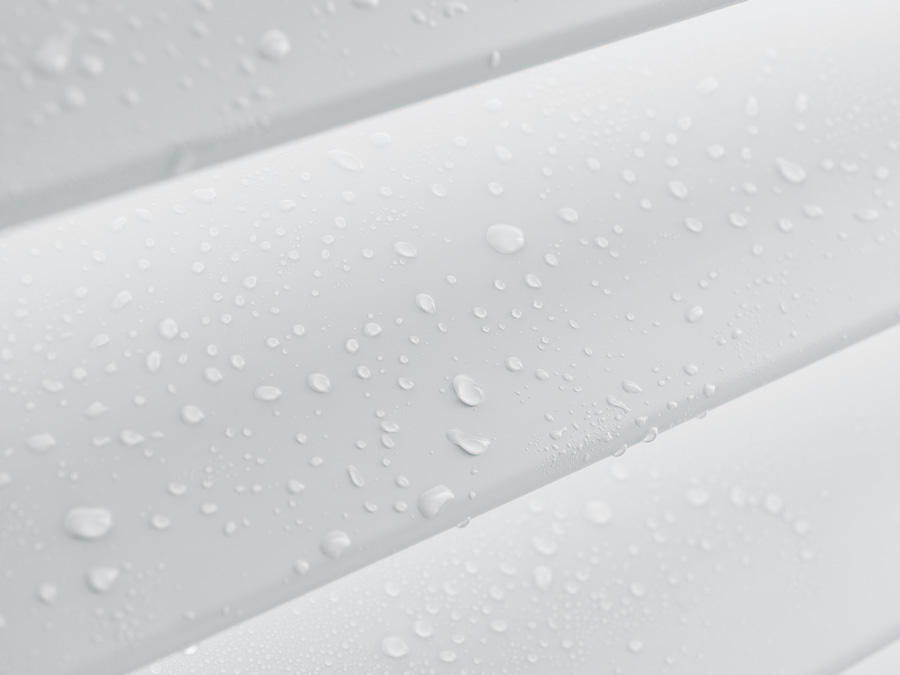 How Do You Get Started?
It's easy! If you're thinking that motorized shutters are exactly what you've been waiting for, or maybe they sound like something you would like to hear more about, we're here for you! At California Window Fashions, we have a beautiful showroom for you to explore. We are also happy to come right to your home for a free in-home consultation. We'll bring samples and inspiration, along with expert advice to help you create the home of your dreams! Reach out to our team today!