Sleek. Stylish. Innovative. Those words get at the heart of one of the newest and hottest designs in the world of window fashions. Designer Banded Shades are here, and they're stunning! Solving the most common issues at the window while boasting upscale appeal, these shades will have a powerful effect on your home design and your lifestyle. So, what are people saying about them? Take a look at all there is to love…
"They Bring the Wow!"
One of the first things we hear from clients that choose Designer Banded Shades is, "Wow!" And that just about sums them up. These window coverings create a style statement like no other. Whether it's geometric shapes adorning the window or modern, clean lines, Designer Banded Shades are nothing short of gorgeous! They'll bring the wow factor you've been looking for to any space in your home.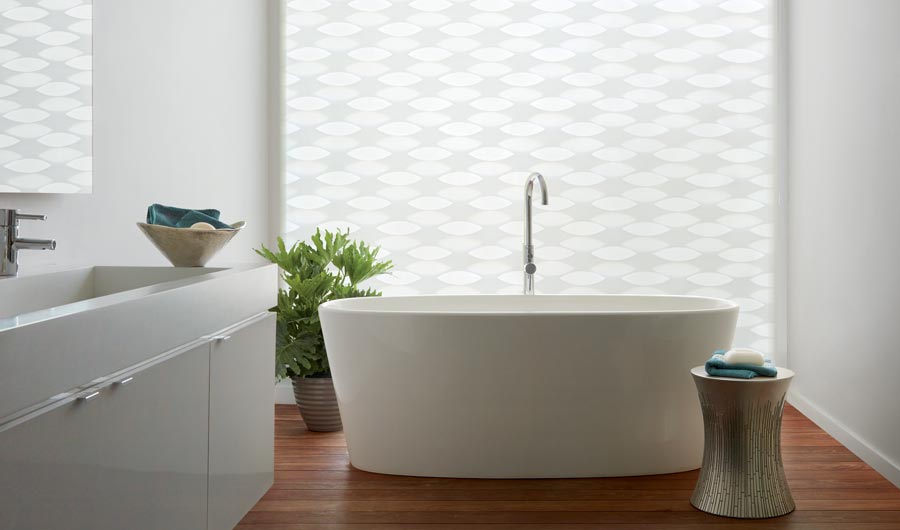 "They're Extremely Versatile"
We've placed Designer Banded Shades in homes featuring a whole range of styles. And they look incredible everywhere! The secret? They make a remarkable statement of style without overpowering the space. These shades work as the finishing touch that completes the look of your decor. Plus, their sleek profile makes it easy to layer them with other window coverings for an even more personalized look.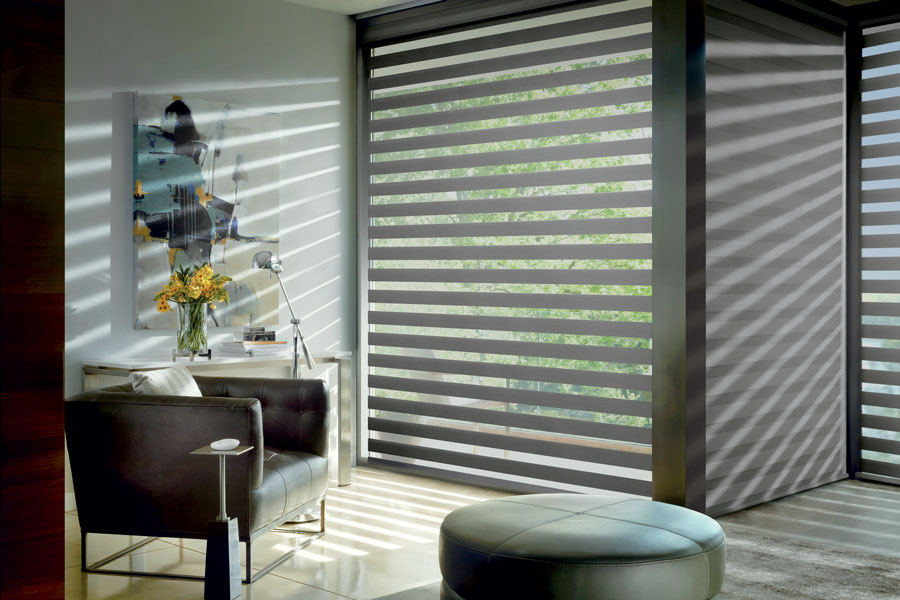 "The Fabric Selection is Incredible"
The broad appeal of Designer Banded Shades comes from the huge range of fabric choices available. Whether you lean toward classic colors or prefer ones that speak to the latest trends, there's a fabric that's perfect for you. Choose from exquisite jewel tones and hues inspired by nature…from brilliantly bold colors to those that rest in quiet elegance. And don't forget about texture! You'll find everything from earthy, grain-like fabrics all the way to smooth and satiny ones.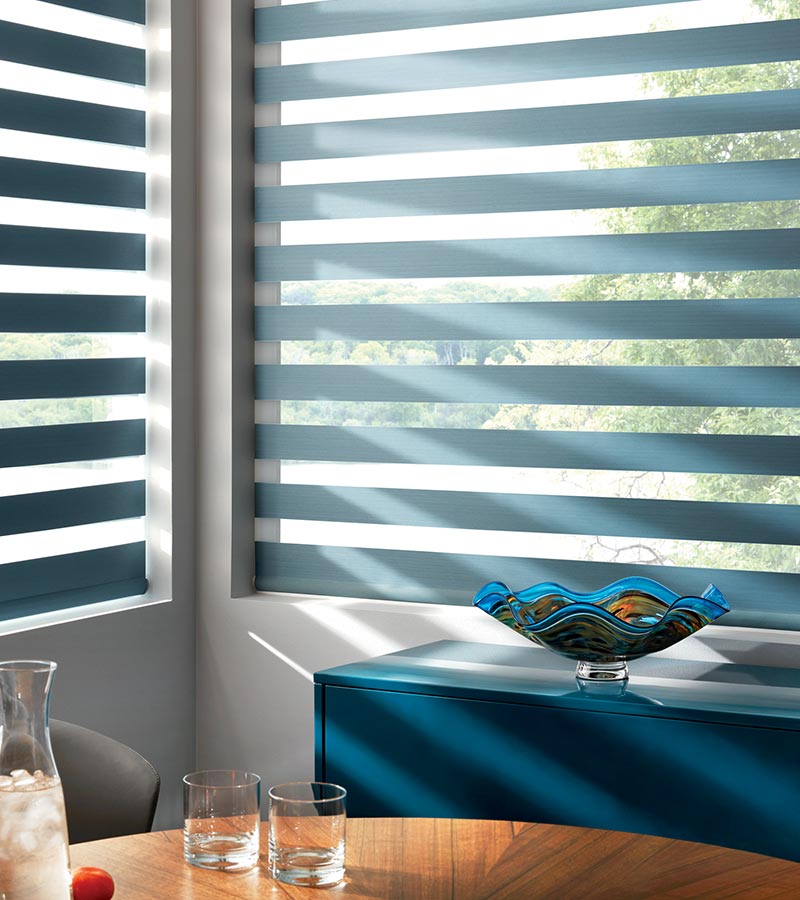 "Functionally, They're a Game-Changer"
Can you imagine having view-through, complete privacy, filtered light, and room-darkening all in one roller shade? Seems impossible, but it's an immediate reality with Designer Banded Shades. Two layers of fabric–sheer and opaque–give you incredible control of your atmosphere. With one swift rotation, you can go from enjoying your view and comfortable natural light to closing out the world and resting in quiet darkness. Plus, these shades can roll completely out of the way into the headrail.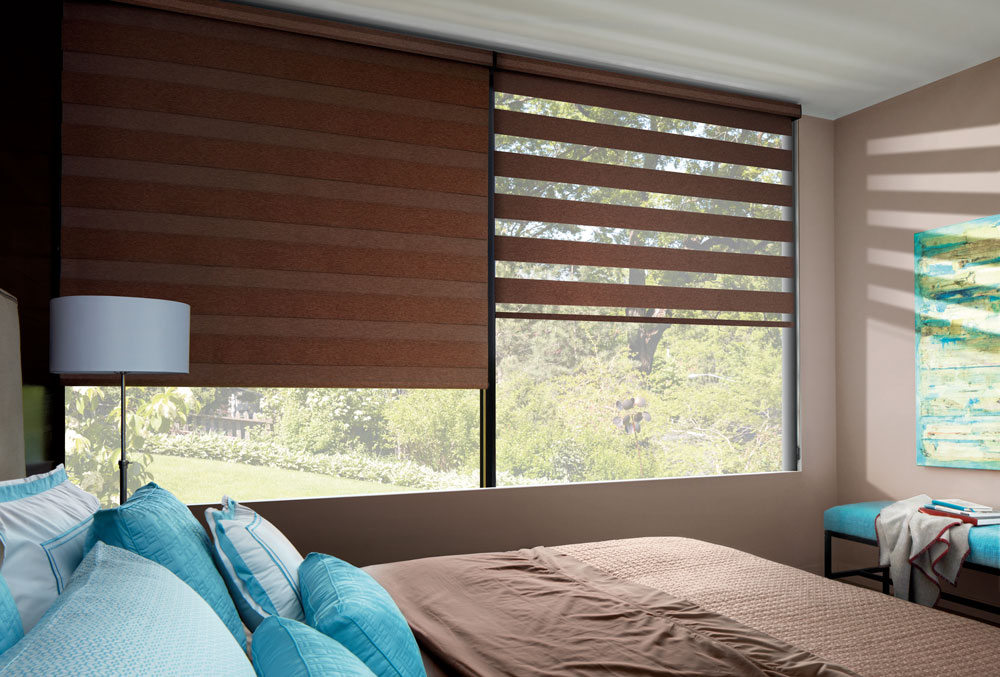 Designer Banded Shades…What Will You Say?
As one of our newest products, and favorite designs, Designer Banded Shades have people talking because they offer so much in terms of style and function. They provide the control and solutions you need while creating the designer look you deserve for your home. Want to experience them firsthand and learn more? Our team at California Window Fashions would love to show all the benefits of our Designer Banded Shades, and we'd love to hear what you have to say! Contact us today to get started.