Moving into a new home is exciting. It can also be stressful. Don't let the whirlwind of moving get the better of you. Creating a plan will help you stick to your priorities, and allow you an easier transition. Start with the actual process of moving; use a checklist to guide you through the effort of getting out of your old place and into your new home. From there, here are some tips to help make your new house feel like your home…
Safety First.
When moving into a new house, changing the locks is a must. This will offer you peace of mind from the start. Take pictures on your phone of the current locks so you can request help at the hardware store if you don't know what to buy. You can also call a local locksmith to have them installed if you need assistance.
Clean It Up.
Schedule time for yourself, or hire professionals, to clean the home. Moving into a new home, you will want it to be clean. Even new construction homes may need some light cleaning and dusting. Once you start unpacking boxes, you will want a blank slate (a clean one!) to organize your belongings for a comfortable space that is all your own.
Appliances On Order.
When moving into a new home, you can normally expect the previous owner to leave the refrigerator and possibly the built-ins, such as the dishwasher and most microwaves, but check your agreement, and then go shopping for what is not staying behind, like a new stove, or a washer and dryer. Don't forget to find out whether the connections are electric or gas hook-up.
Put On a Coat of Paint.
There is nothing quite like a fresh coat of paint to make your new house feel like a home. Choose neutrals for a streamlined flow throughout your home. Allow yourself to take more liberty in individual rooms, like bedrooms for bold colors that let personality shine. Moving into a new home with your choice of paint colors will make the experience much more enjoyable.
Privacy, Privacy, Privacy.
It's natural for everyone in your neighborhood to be curious about the people moving into a new home down the street. Window coverings will provide you with comfort and privacy as you settle in and live your life. Each room in your new home may need its own style of window coverings to provide you with the best use of the natural light, and the best function for light control. Temporary shades can provide the initial privacy you need as you decide on window coverings to fit the beauty and function of your lifestyle in your new home.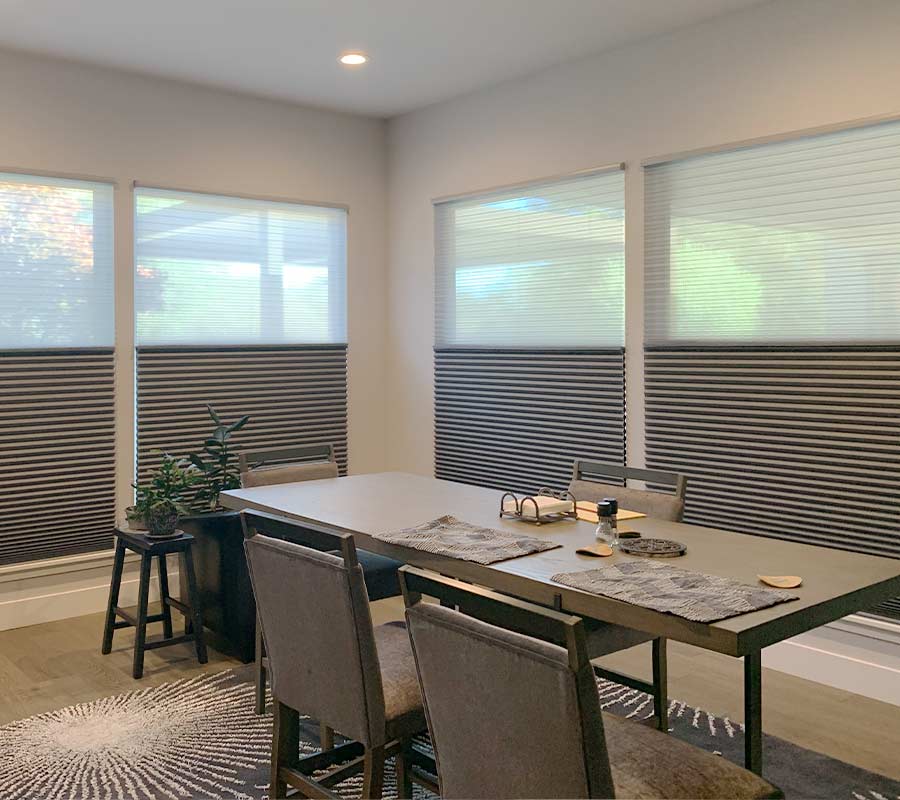 Your home should reflect the beauty and style you want, with functional qualities you deserve. We would love to help! We can start small, choosing window coverings in one room, allowing you to make decisions at your own pace. As you are moving into a new home, contact our team, at California Window Fashions, for a free, in-home consultation.