Are you familiar with farmhouse style, made famous by Chip and Joanna Gaines? The rising popularity focuses primarily on whites, linens, natural woods and a mix of vintage and new decor. There is such a simple and classic level of charm and coziness that comes along with it. Finding beautiful decor and furniture to fit the farmhouse theme is one thing, but many people get stuck when it comes time to choose their farmhouse window treatments.
Farmhouse Window Treatments: A Story
The farmhouse style is all about details! Each piece tells its own story and that helps create the resulting look. Distressed wood and rustic touches are so popular and would make a great addition to your farmhouse window treatments. Plantation shutters work beautifully in any neutral space, bringing in the beauty of wood grain design elements.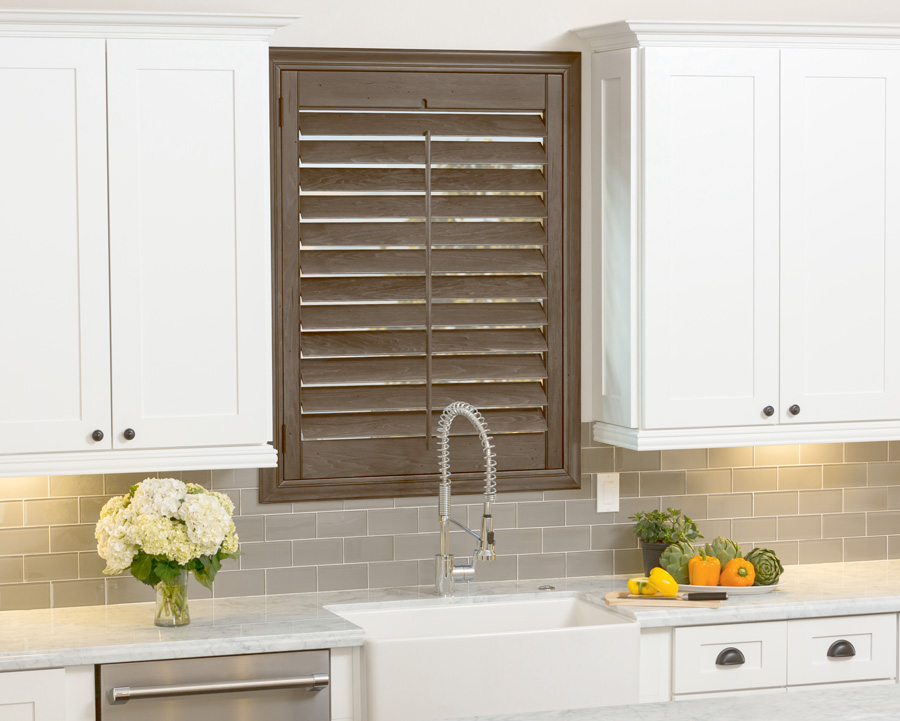 Inspired by Nature
Another important part of farmhouse style is nature's inspiration. Elements that reflect the beauty of the outdoors add a level of dimension with serene calm. Isn't that what home is all about? The fabrics of window shades can provide a beautiful backdrop, whether closed or partially open, like these woven wood shades. Layer of texture, from woven elements, heighten the look, while bringing in the rustic charm of nature.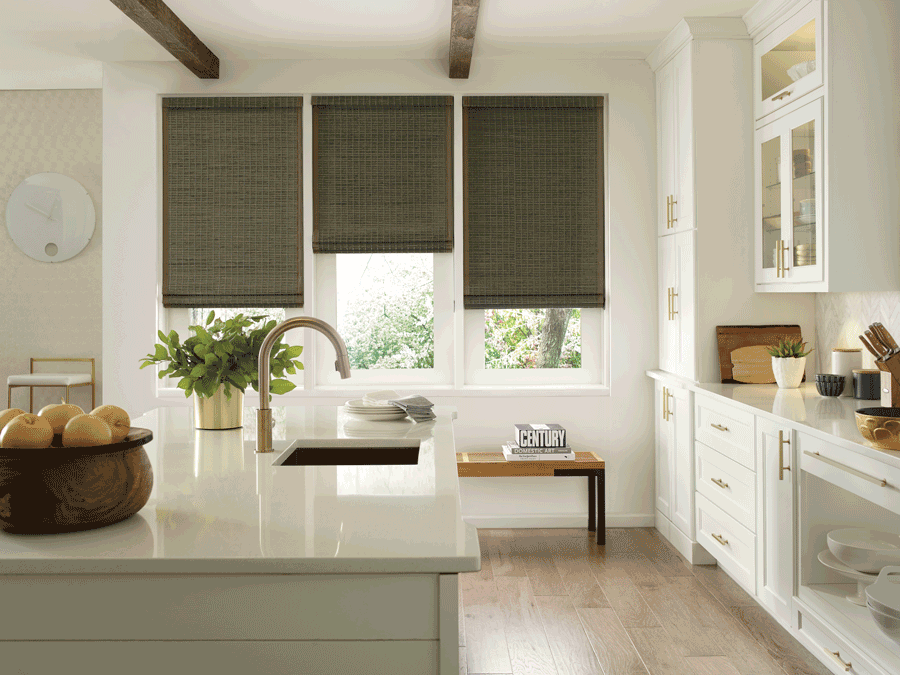 A Neutral Backdrop
Because the ideal balance of style and function is so important, to keep the neutral flow of the farmhouse look, you may want something simple that just blends.  As farmhouse window treatments, blinds can be customized to create just the look you're going for. That means, while you want to stick to your style, you also need solutions. These window blinds, like many of our window coverings, can be ordered to match closely with the wall color and disappear. It's a neutral backdrop that gives you the control you need.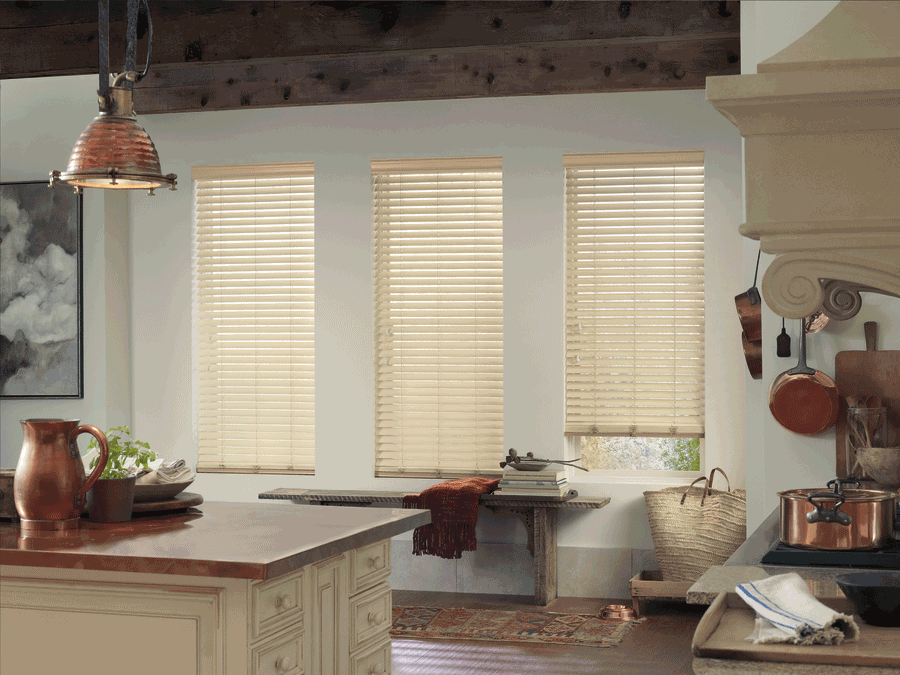 We'd love to sit with you and chat about your window needs and wants. Contact our team at California Window Fashions to schedule your FREE in-home consultation.