Are your glass doors ready for spring? Now's the time to get ready for increased in-and-out traffic as well as stronger sunrays and more hours of daylight. Glass door window treatments are an absolute must here in our neck of the woods. Which ones are right for you? Let's find out…
French Door Solutions
If you have french doors, you might be wondering how glass door window treatments work with the handles. Our plantation shutters have customized cutouts to ensure proper rotation. And, they're gorgeous! They'll highlight and enhance the beauty of your doors while providing incredible light- and privacy-control.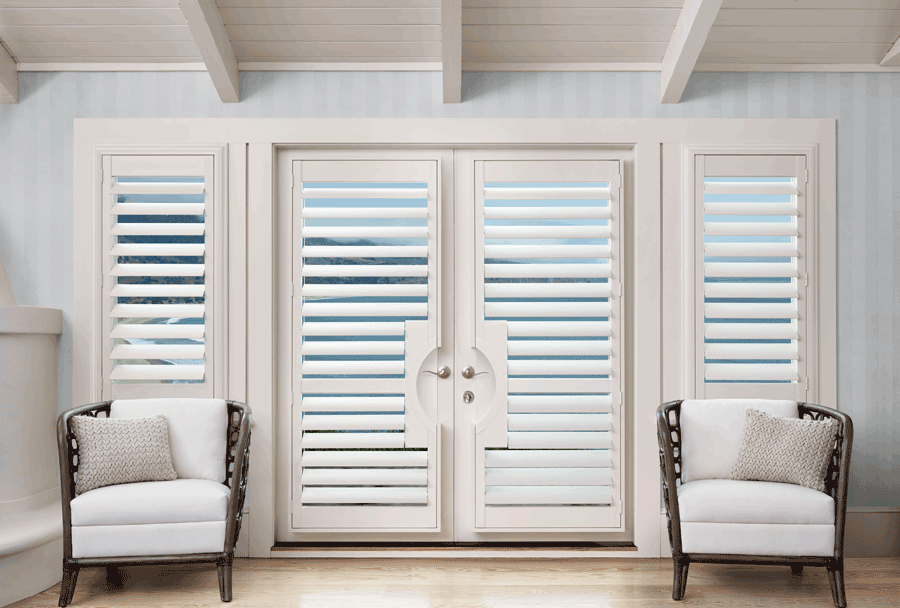 For french door blinds and shades, we have a wide range of low-profile options. Our expert designers will even take measurements and guide you toward the ideal options for your specific doors and style preferences.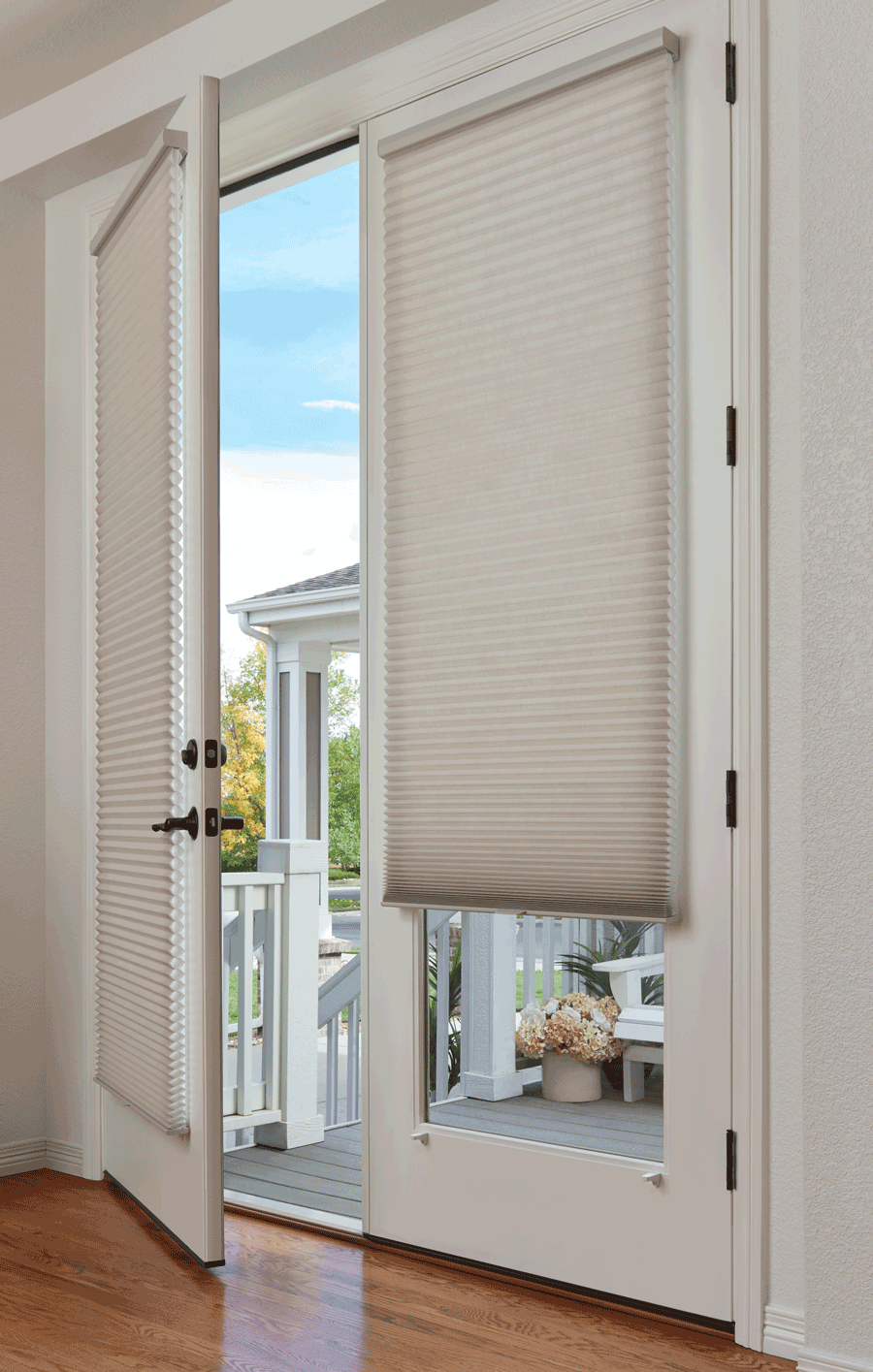 Sliding Glass Door Window Treatments
If you have sliding glass doors, you are well aware of the open-close-open-close routine and of the fact that you need solutions. The best sliding glass door window treatments take care of glare, direct light, heat, and privacy concerns at the touch of a button. What are they? PowerView motorized blind and shades.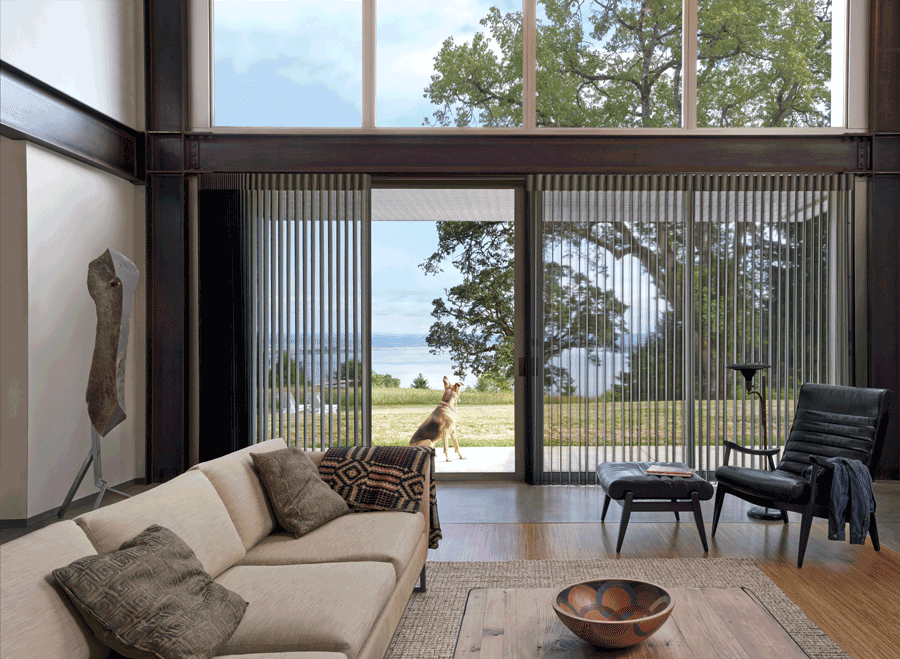 Would you love to coordinate your sliding glass door window treatments with others in your home? No problem! Our Whole House Solution features the same fabrics throughout different collections to help you achieve a consistent look. It's designer styling made simple.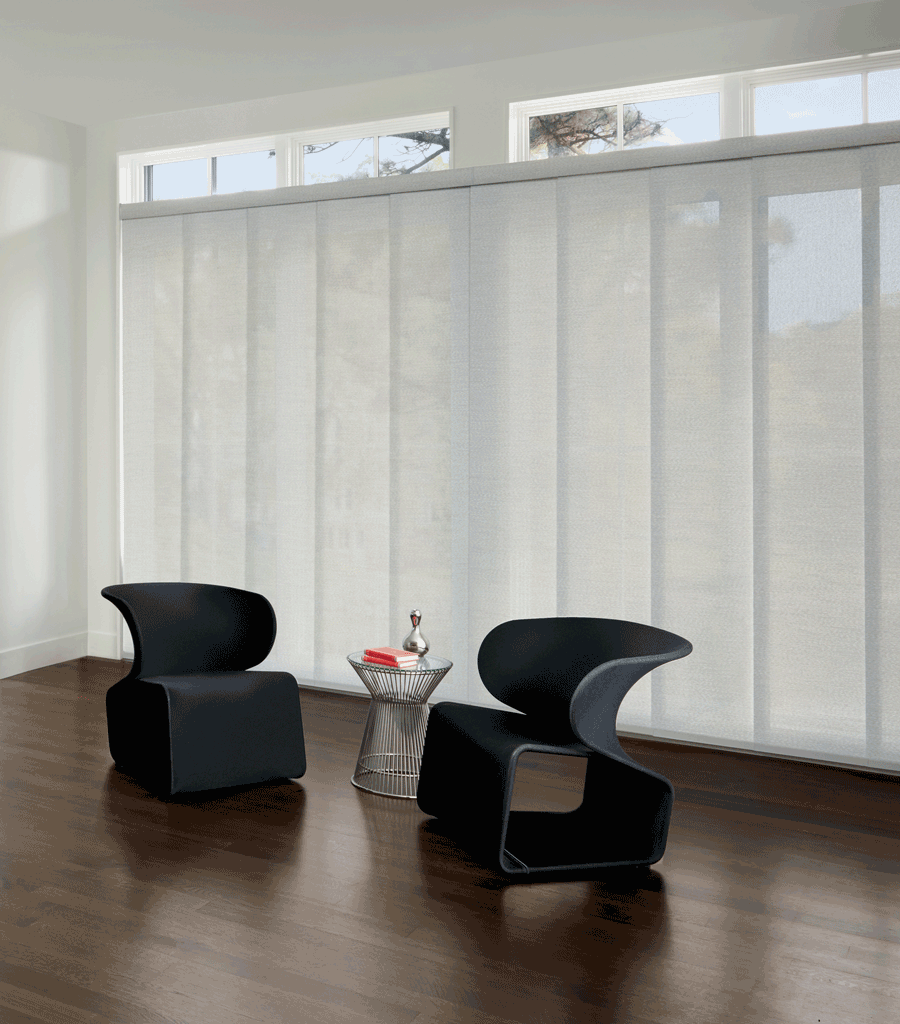 Ready to Outfit Your Glass Doors?
The team here at California Window Fashions is here to help! We'll work with you to find the ideal custom features for your glass door window treatments and the perfect solutions for every room. Want to start improving the style and function of your home today? Contact our team.