Have you caught Marie Kondo fever? If you're loving her show on Netflix or flying through the pages of her book, you are not alone. Minimalism, and Kondo's method, are all the rage in our culture right now. So, we sat down with one of our designers to learn more…
Can You Explain Minimalism?
Overall, minimalism is intentional living. It's about knowing and encouraging the things we value most and removing everything that distracts us or gets in the way. All that takes up our time and space should align with and further our core values.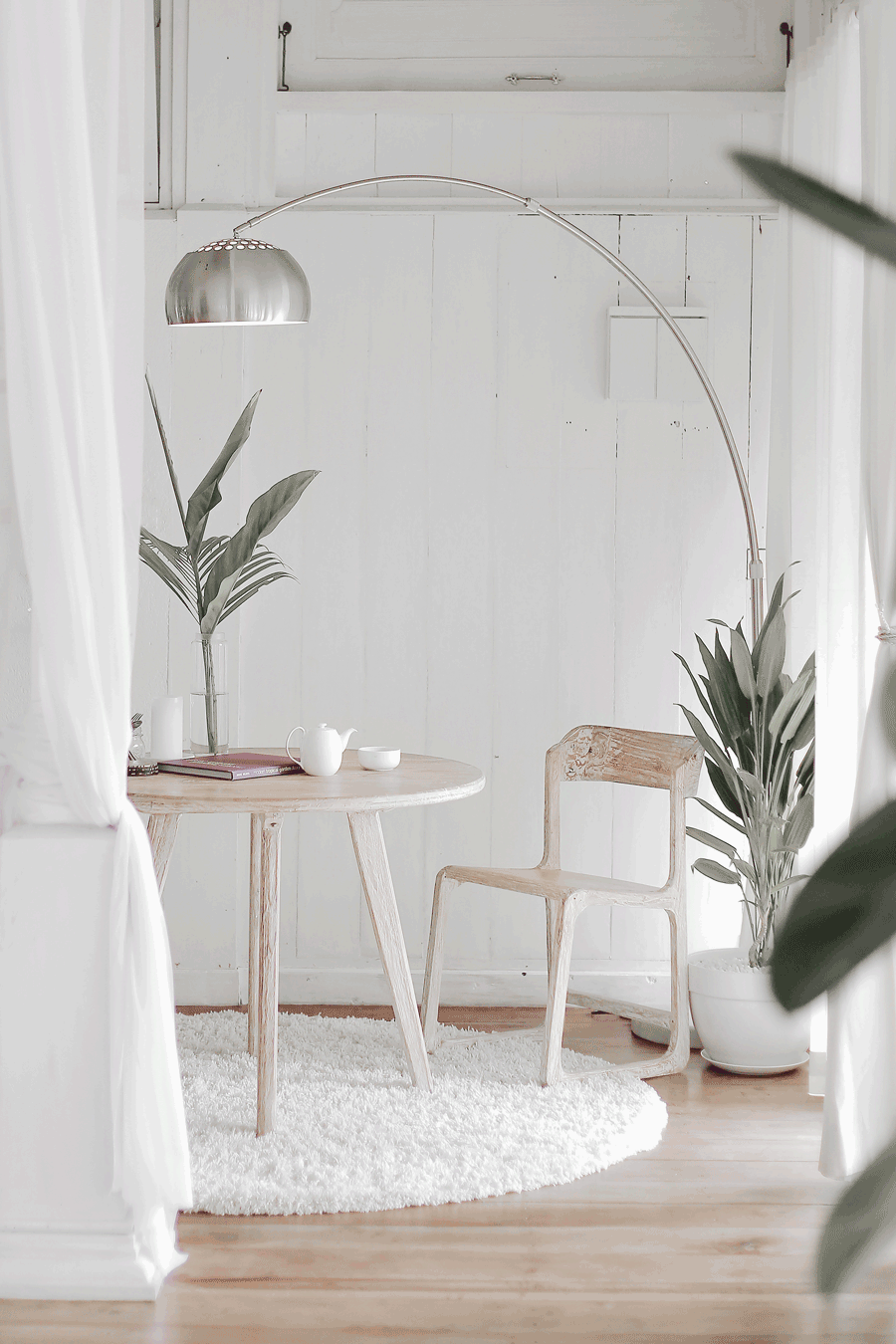 In our material-obsessed society, much of the minimalist trend today is about decluttering. That's where Marie Kondo comes in. She's all about helping individuals work toward simplifying their homes and their lives to experience more joy.
Are Bare Windows Minimalist?
In home design, minimalism is often misconstrued as being bare. It's really about freeing yourself from things that aren't used or needed. And you absolutely need window coverings–especially if you're trying to create a comfortable atmosphere that brings you joy. Just look at this space: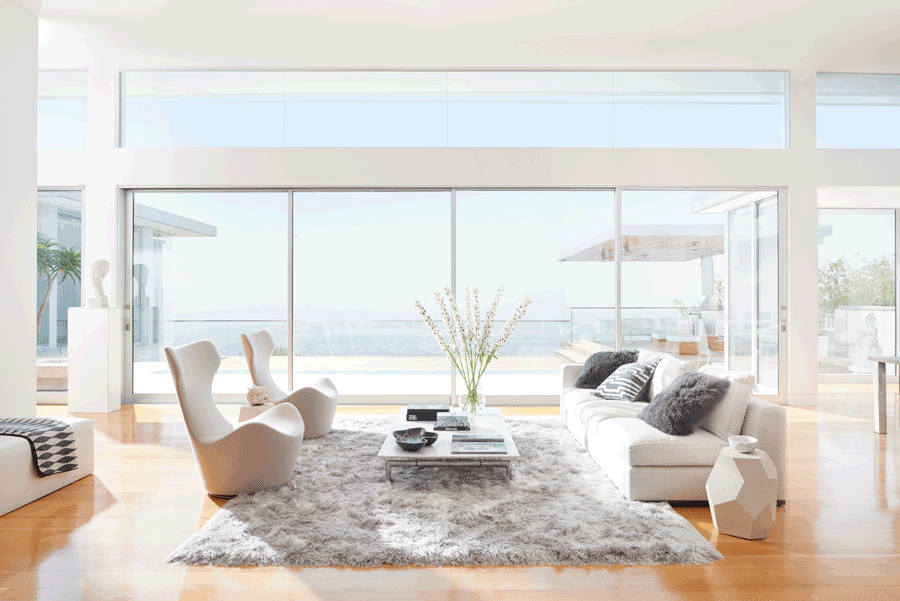 You might think that it's beautifully minimalist, but look closer. Invasive harsh light and glare are overwhelming. Rather than physical clutter, this room has mood clutter–things that make a mess of your mood. Squinting into bright light, unable to enjoy the view, and unbearably hot at times, you simply cannot be happy in here.
How Do Window Treatments Work with Minimalism?
The right window treatments will enhance the neat and clean appearance of your decor while providing the light control you need for comfort and peace. Look at this space now. It's inviting, relaxing, and calm. Minimalist heaven!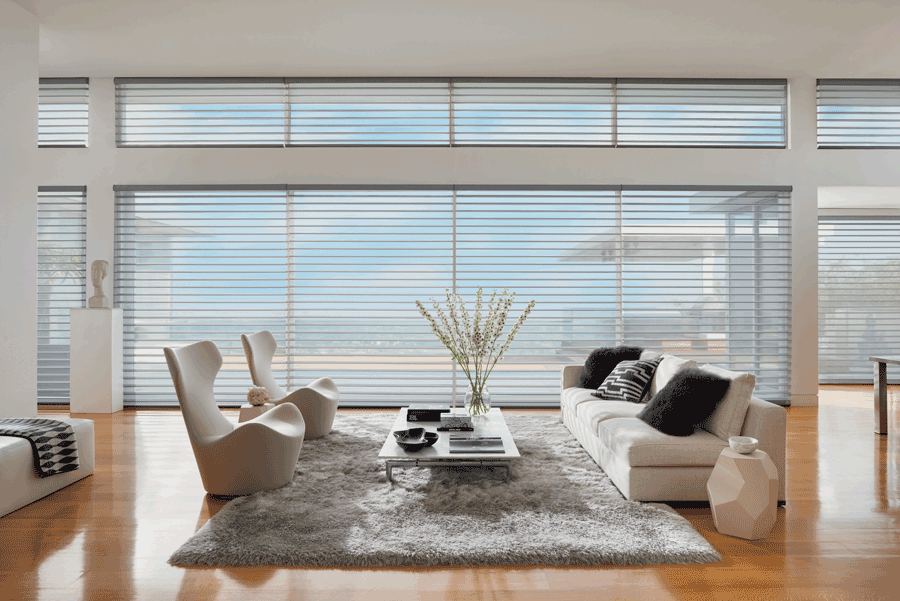 Do you have the right window treatments in your home? If you're delving into the world of minimalism, it's crucial to control the light. Not only that, but today's window coverings are completely minimalist-friendly: safe, sleek, and easy-to-use. No more cord tangles, clunky operation, or eyesores at the window. Our team at California Window Fashions would love to visit your home to help you find the best window treatments. Contact us today!