You love your pets, and you want the best for them. You carefully choose the best food, toys, and accessories for their unique personalities and needs. Have you thought about tailoring aspects of your home to give them the optimal pet life? Research shows that furry friends improve our lives. If you're ready to improve theirs, check out these 3 ideas…
Keep Them Safe
Just like with kids, the safety of your pets should always come first. Dangling cords are an enticing plaything. While they might look fun to your dog or cat, they pose a serious risk. Cordless blinds and shades remove the danger and give you peace of mind.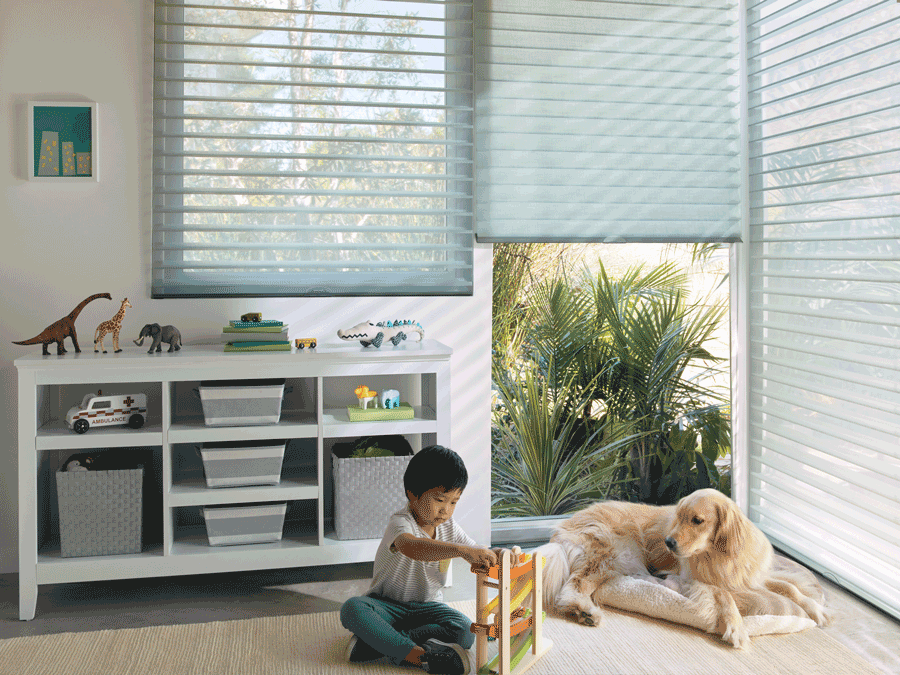 Our LiteRise (cordless) system ensures safety and ease-of-use. A gentle nudge with a hand, or even a doggy nose, moves your shades. And they stay right where you, or Spot, put them. Motorized shades are another cordless option. They adjust instantly at the touch of a button or automatically on a schedule that fits your pet's routine. Now that's the perfect pet life…and pretty ideal for you too!
Keep Them Calm
Some furballs go nuts when they can't see what's going on outside. They love and need their view. Others find all the activity way too overwhelming and go berserk with every passerby and squirrel. Giving your pets what they need for calm will certainly improve their lives. How can you do that? With the right window coverings.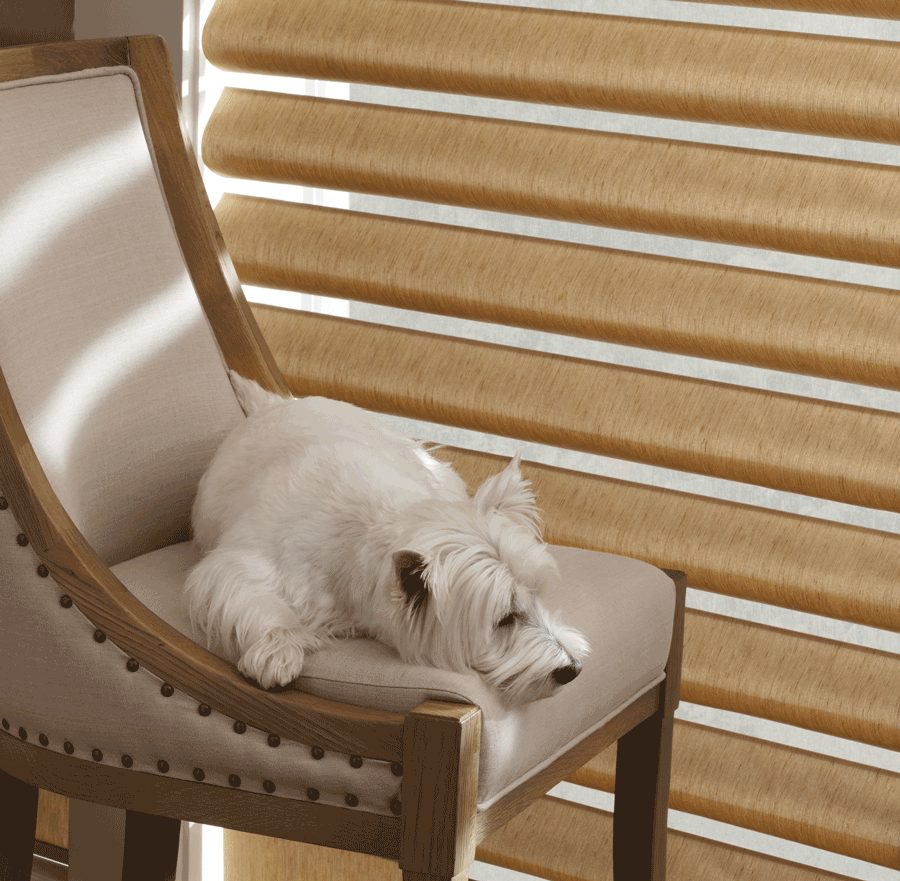 These Hunter Douglas Pirouette shades are some of our favorites for pet owners. Their sheer backing continually filters light and safeguards your home from harmful UV rays–all while providing a view out for Fluffy. They also close up all the way if a limited view is better. Purr-fect!
Keep Them Comfortable
Why is it that no matter what top-of-the-line bed you have out, you always find your furry friend curled up on your most expensive piece of furniture?! Just like you, your pet loves to be comfy.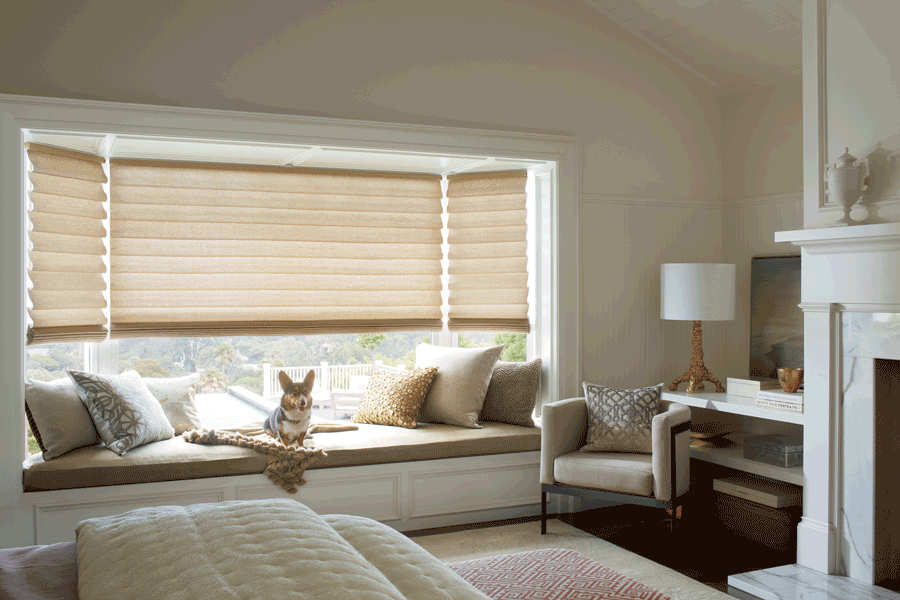 You can boost comfort and enhance pet life with insulating window treatments. They'll help maintain comfortable temperatures and make your pet's favorite spot by the window so much more enjoyable. Put them on a schedule with the PowerView App and everyone will relish the customized comfort!
Let's Improve Pet Life and Your Life Today!
At California Window Fashions, we love all the ways fur babies enrich our lives. We also love helping our clients find the perfect pet-safe shades, shutters, and blinds for their homes. Are you ready? From customized features to durable materials, we have what you need for your unique pets and home. Visit our showroom, or schedule your FREE, in-home consultation to have our team come and design solutions right in your own home. Contact us today!