Are you looking to give your house a makeover? Do you spend time on Pinterest saving photos of beautiful decor, a bright wall color you'd love to try, or a modern accent piece? If yes,  you probably love interior design as much as we do. Sometimes home design inspiration pictures can be intimidating–everything looks so perfectly styled…how do you even get started? Well, you're not alone! Interior design is becoming more and more popular, especially on the internet. With the right design, your house becomes a home. It shows your personality, style, and everything you love. Don't be intimidated! Instead, put your home design inspiration into action. How? With our help! Our design team is here to make your home design dreams a reality.
We Come to You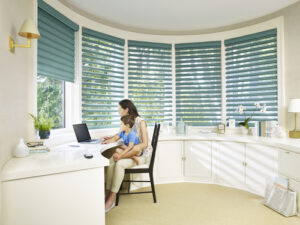 It's the holiday season, so we understand you're busy! Searching for presents, planning family gatherings, thinking about the food you're going to cook– we get it! That's why we come to you to discuss your home design inspiration. We come with ideas and inspiration, and we listen to what you want from your home. We'll be able to guide you to great window treatments and features to make your design dreams a reality. Your satisfaction is our happiness!
Your Inspiration Becomes Our Project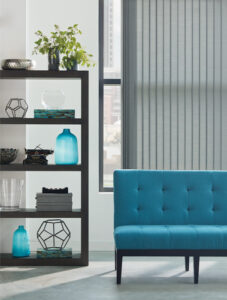 Remember that breathtaking color you saved on your Pinterest board? Or, how about those gorgeous window treatments that would look perfect in your dining room? Have you seen the latest commercials from Hunter Douglas showcasing the home automation of PowerView motorization? No matter what it was, we're going to help you find exactly what you're looking for. Just one call away from your own, personal designer in your home for a free, in-home consultation. Tell us what you're looking for, and we'll put your ideas to work.
We'll Beautify Your Windows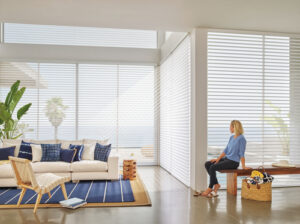 Our specialty is window treatments–beautiful Hunter Douglas products, to be exact. If you think about it, the incoming light truly sets the atmosphere for your rooms. You don't want harsh, overbearing light to overwhelm your guests and you certainly don't want the UV rays to damage your furniture! That's why we think window treatments will complete your home design inspiration. You'll light up your rooms perfectly, spreading an even glow over your decor and style. We'll show you fabric samples, different types of window coverings, and give you a quote for your custom blinds–all in an effort to help you achieve your perfect home!
Your Home Design Inspiration Can Be a Reality
With our help, your home design inspiration will become your everyday life. People will be pinning pictures of your rooms on Pinterest! We're ready when you are– let's work on your home design and create the perfect space that you deserve. Like we said, we offer a free, in-home consultation, so contact us at California Window Fashions to get started!