Want to instantly refresh your home? Try taking cues from Mother Nature herself! There is no better way to create a peaceful, soothing vibes than bringing in decor inspired by nature. Take a look at some tips for styling your home this summer…
Channel the Power of Plants
Research has shown that plant life in your home is capable of many health benefits, including reducing anxiety, purifying the air and increasing concentration. Even faux plants can add a sense of calm to your interiors. With plants, you have instant decor that will transform your space!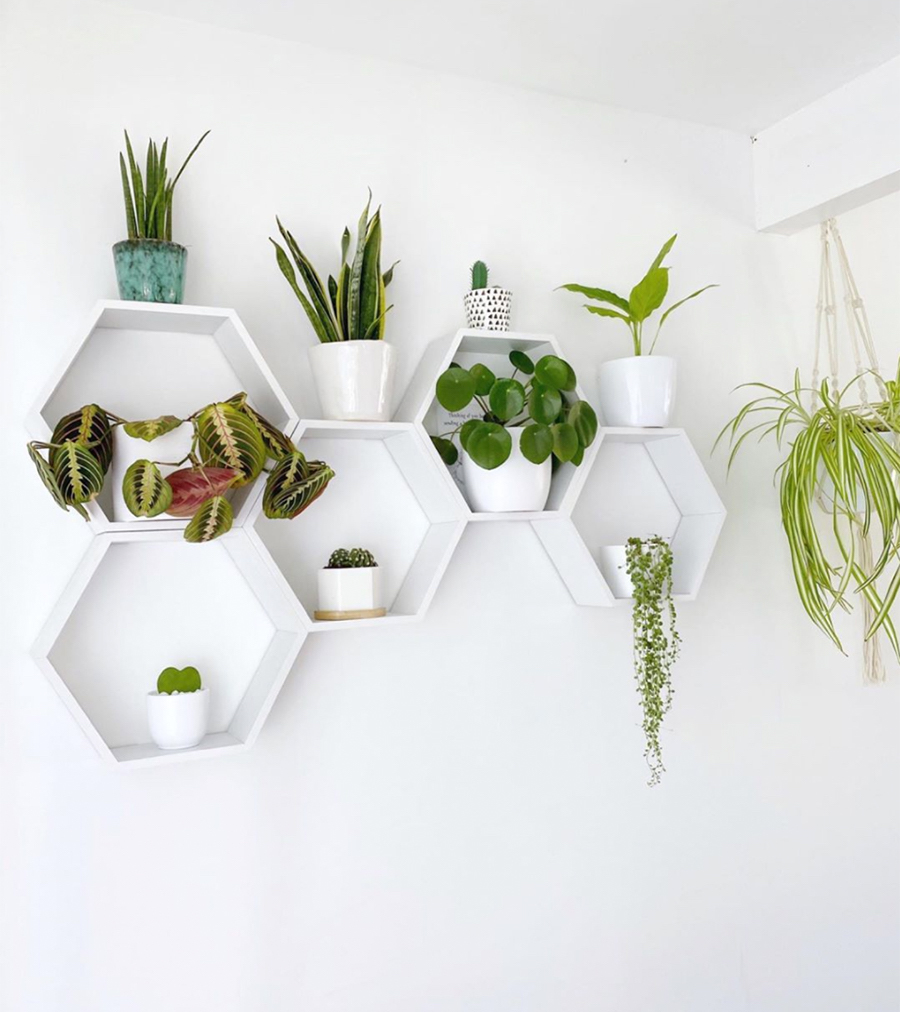 There are so many creative ideas to make plant life part of your home. We love the design statement of vertical wall gardens. Laura of @thosepositiveplants displays a beautiful mixture of plants. Her honeycomb shelving offers varying heights, with the trailing plants bringing eye-catching design.
Feature Your Landscape Design
Yes–we are still talking about highlighting the interior of your home! But, what better way to create a peaceful atmosphere than by using your Northern California landscape as the backdrop of your life? Bring on the view-through of sheer shades!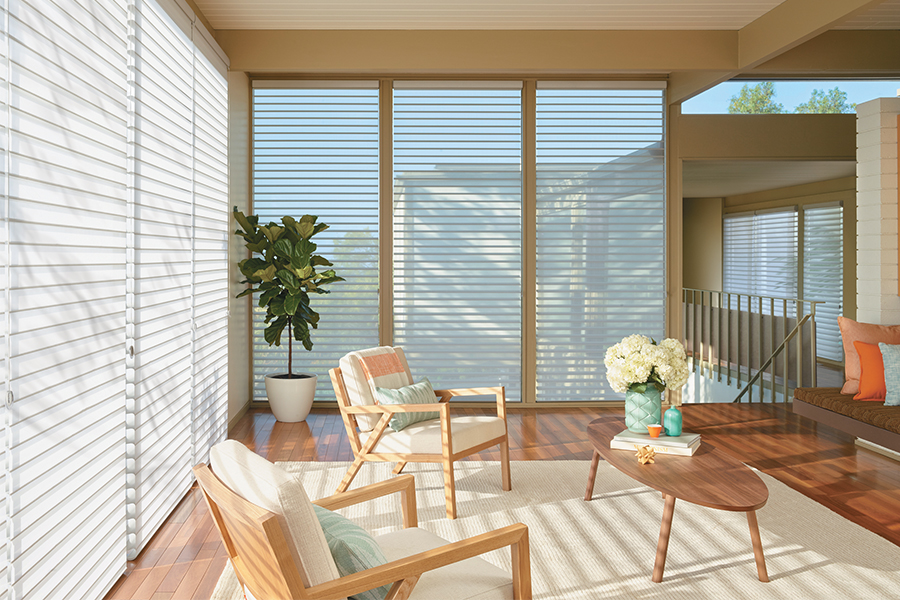 Silhouette shades, along with a number of other sheer shades, offer a view of the outdoors that is not to be missed! Sheers diffuse the glare, soften the direct light, all while reflecting out to improve your daytime privacy. What's not to love?!?
Add Decor Inspired by Nature
When attempting to use decor inspired by nature, think about elements that make up the natural world. Driftwood, bamboo, grasses…many of the elements you can find in fields and wooded areas are commonly used to create a range of popular home accents.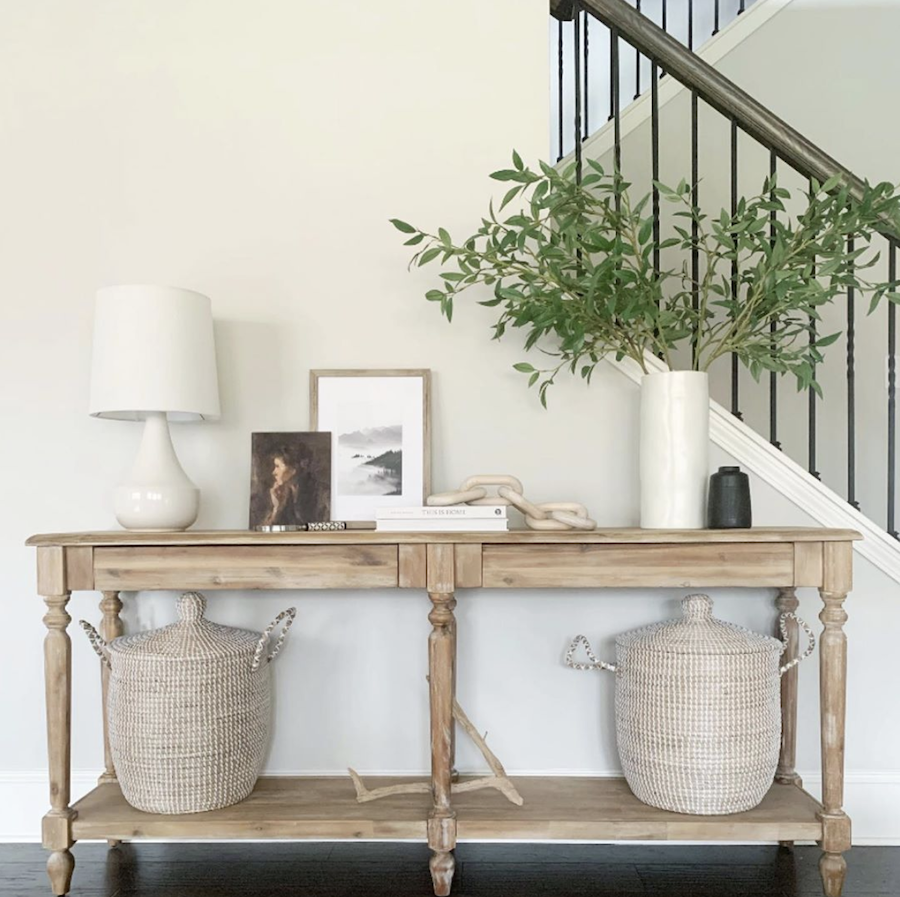 This neutral tone of this entryway table, styled by Emily of @housetohavendesign, is a perfectly balanced example of how natural elements come together for a stunning look. The simplicity of the baskets, the whimsical arrangement of greenery–it's an inviting scene.
Bring In Color
Inspired by the wildflowers of Northern California, using color in your decor will invite the beauty of the outdoors in. Fabrics soften the look of your home while offering color, texture and design. Our collection of fabrics, with designs from textile artist Rebecca Atwood, are capable of shifting the energy of a space.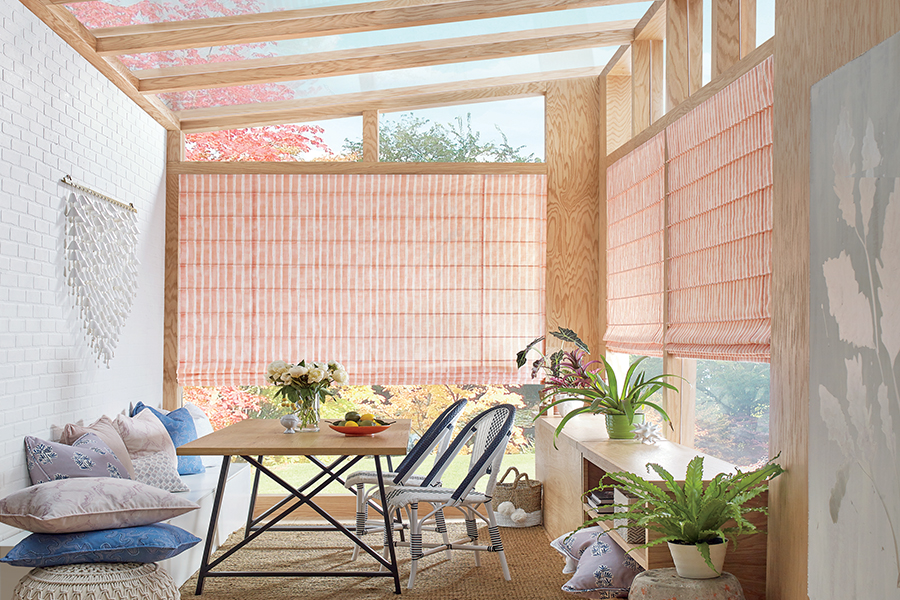 At California Window Fashions, we would love to help you transform the look of your home with window treatments that offer design elements inspired by nature. Contact our team for your FREE consultation.