The arrival of our newest feature is finally here! Introducing PowerView, the latest innovation from Hunter Douglas, automation that takes the operation of window shades to a whole new level with just the touch of a button. With dynamic features that bring your Rocklin area home the atmosphere, landscape views, privacy and energy efficiency you've only dreamed about, PowerView will revolutionize your home.
Less Worry = More Happiness.
You work hard. You're busy. You need the ease and convenience of window coverings that help you take care of your home. No, PowerView won't do the laundry, but it will give you touch of a button control so you can rest easy. And with intuitive technology, you'll know just what to do.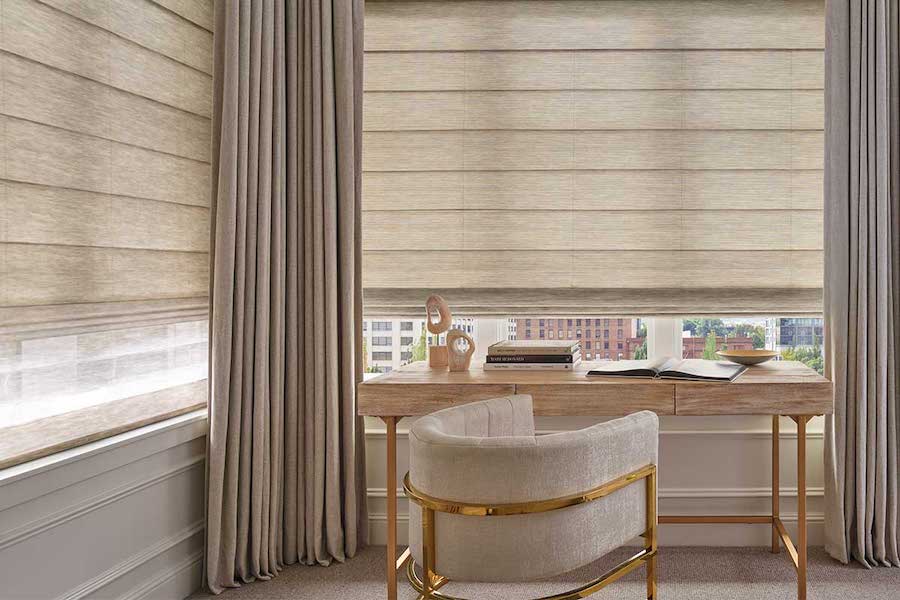 PowerView features two-way communication that provides information, such as what position your window shades are in, or what percentage open. We know you're not always the last one to leave your home. But with PowerView, you'll always know what's going on. Want to check to see if your husband remembered to give Rover a streetside view before he left? Find out with just the touch of a button.
Set the Scene.
With the touch of a button, your home will feature the beauty of an amazing view, the perfect light, a comfortable temperature and the right amount of privacy. You know your home best, and you know how the light and windows affect your lifestyle. Throughout the day, change the PowerView scenes to make the most of your home.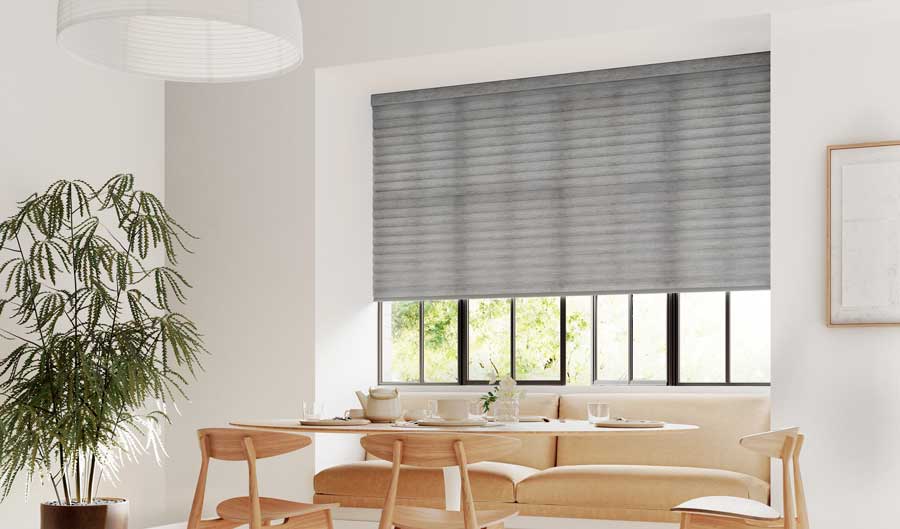 Up early? Create the perfect atmosphere to start your day with the 'Good Morning' scene that reveals a striking view of sunrise, just beyond your kitchen windows. While the rest of the home still sleeps, you'll have a chance to take a breath, sip on some coffee and get ready for the day ahead.
Control: It's Up to You.
It's about time. Function and fashion that fits you, your home, your lifestyle. With three different ways to control your PowerView automated window shades, you get to choose the experience that most appeals to you.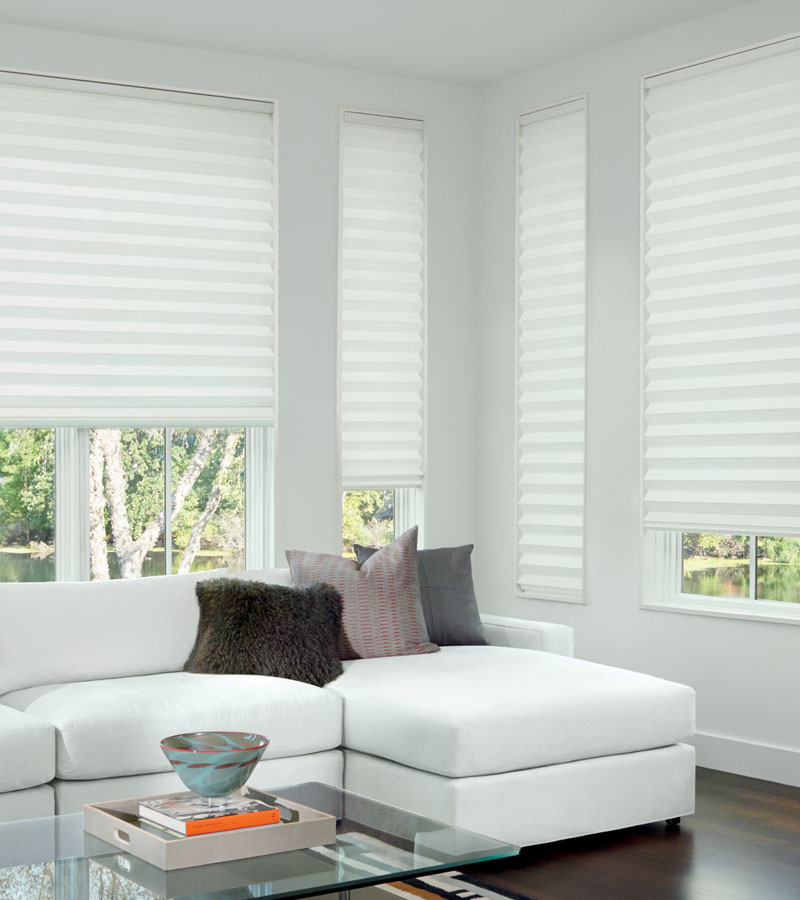 The PowerView App is available on both Apple and Android devices, and your window coverings can be operated from anywhere. Activate scenes, set schedules, check the status…your options are endless.
The PowerView Pebble Remote is the first remote that can double as decor for your home. Stylish and sleek, the Pebble remote offers your home a unique design experience, while the function of your motorized window coverings happens with the touch of a button.
The PowerView Surface Remote attaches to the wall for ease and accessibility. Along with elements of designer styling, this remote allows you to operate your window shades and access your favorite scenes in an instant.
You're just the touch of a button away from lifestyle control in your home. Experience the atmosphere, temperature, privacy and energy efficiency you've always wanted for your Rocklin area home with PowerView. Contact our team, at California Window Fashions, for a free, in-home consultation.