Ahhhh…Summer vacation. All year long the kids wait for it. And then, just a few days in, and they're already complaining of boredom. How can that be? Throughout the year, they spend most days under a rigorous schedule, filled with school work, activities and friends. Take away that schedule, and they don't know what to do with themselves. While you still have time left this Summer, make it one for them to remember. Take advantage of some fun things to do with your family in Placer County. And if you really want to energize your child's Summer vacation? Help them fill their time with planning and following through of a room makeover that creates a special space they can call their own.
Provide a Creative Space to Call Their Own
Because our children are scheduled from dawn till dusk with school and activities throughout the year, Summer vacation can feel a bit uneasy at times, as they struggle to create their own fun. Parents can help. By providing them a place to create and play, filled with the necessary tools and materials, children will begin to explore and discover the fun that free time can bring. Like so many children, they will need your help to get started.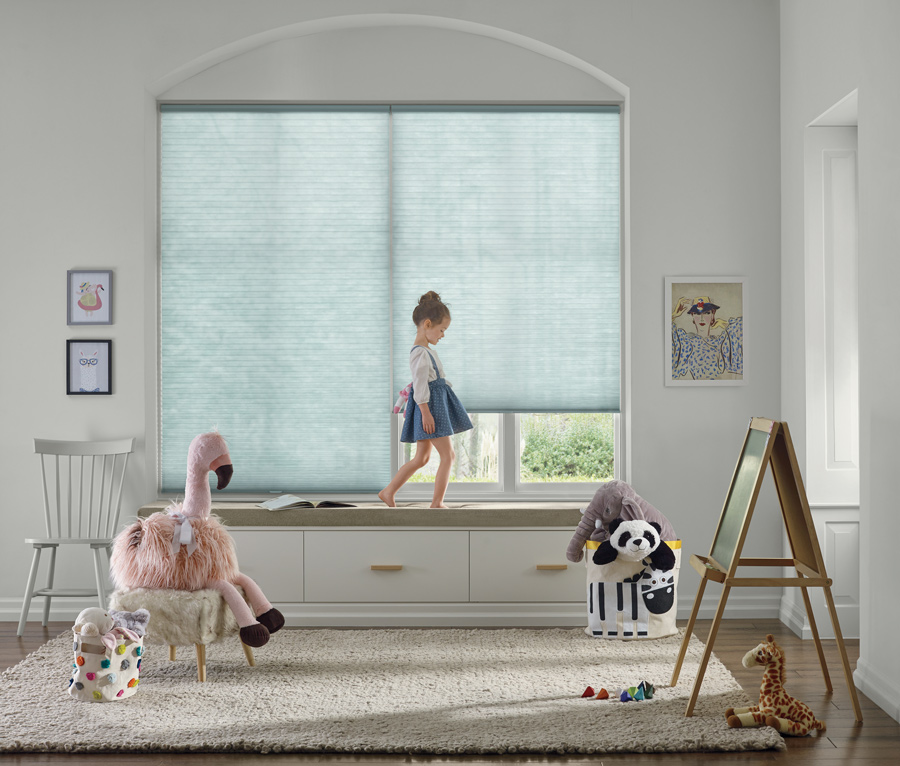 For the perfect room makeover, help them brainstorm a list of projects they can make, or games they want to play, and then make sure they have what they need to make the list realistic. Setting up an area with art supplies and their inspiration board of ideas will be a great combination for them to gain independence and have fun this Summer. As you foster your child's independence, enjoy peace of mind with child-safe window shades. And for just the right atmosphere, temperature and natural light for your child's creative play, visit our motorization page and find out about the amazing benefits of PowerView.
Put Their Personality On Display
As children grow, they strive to discover who they are through their likes and dislikes. Part of a room makeover will help them celebrate the person they are becoming right in front of your eyes. Let their personality shine through as they choose design elements that they love, the ones that really speak to them. Themes are a great way to encompass your child's interests, but to also stay focused with the room makeover. Let them have fun choosing a theme, but once it's narrowed down, the choices will be easier.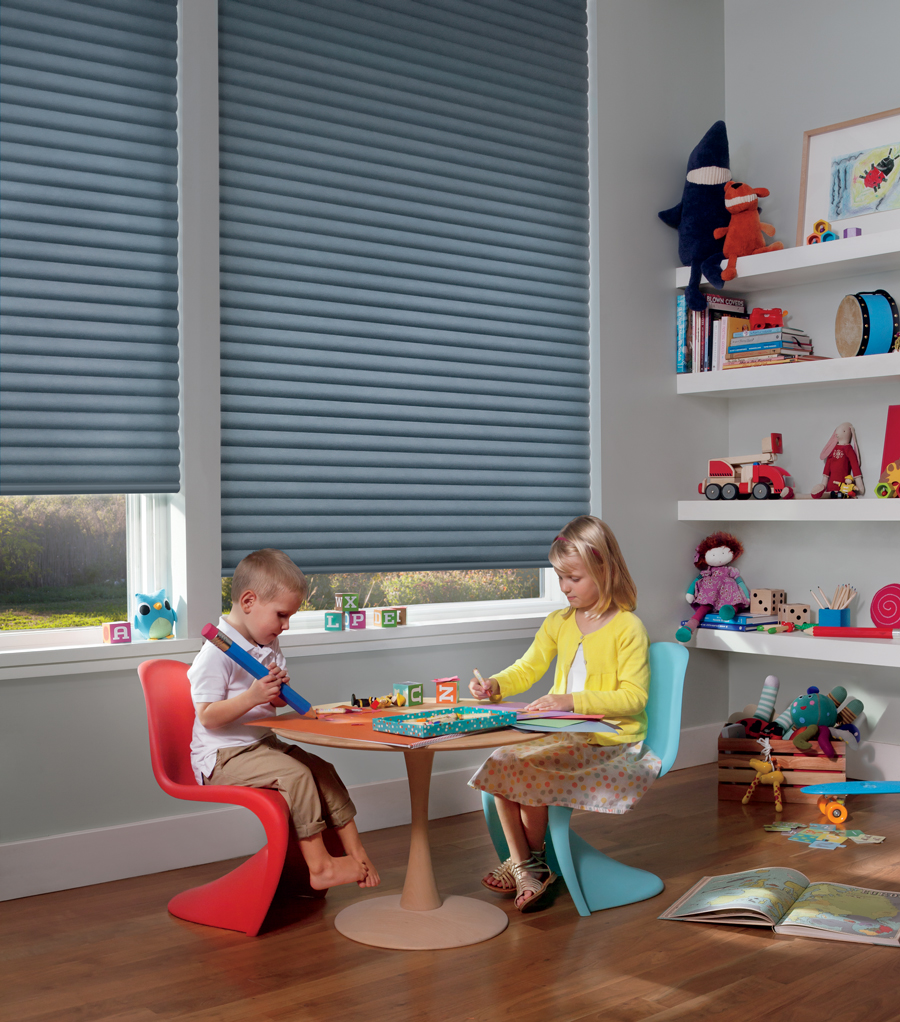 From bedding that displays favorite colors or characters, to artwork and photography, your child will have fun discovering who they are! We are loving the name art parents are using in room design for children, whether it's the whole name, or just the initials, it adds individuality to the space. With long-lasting durability, our plantation shutters offer classic styling and functional qualities that will add to your child's space in both design and benefits. Perfect for specialty shapes, these window treatments offer a striking look for a space your child will love!
Give Them Room to Grow Through the Ages
With any room makeover, you have to consider room design that will allow your child to transition through ages and stages without having to do a complete overhaul each time. We always encourage parents to choose foundational pieces that will last a number of years, using elements that are easy to switch out for current childhood interests. Furniture, carpeting, window treatments…these are some of the foundational design elements. It's a good idea to choose classic styling, with function as the key factor.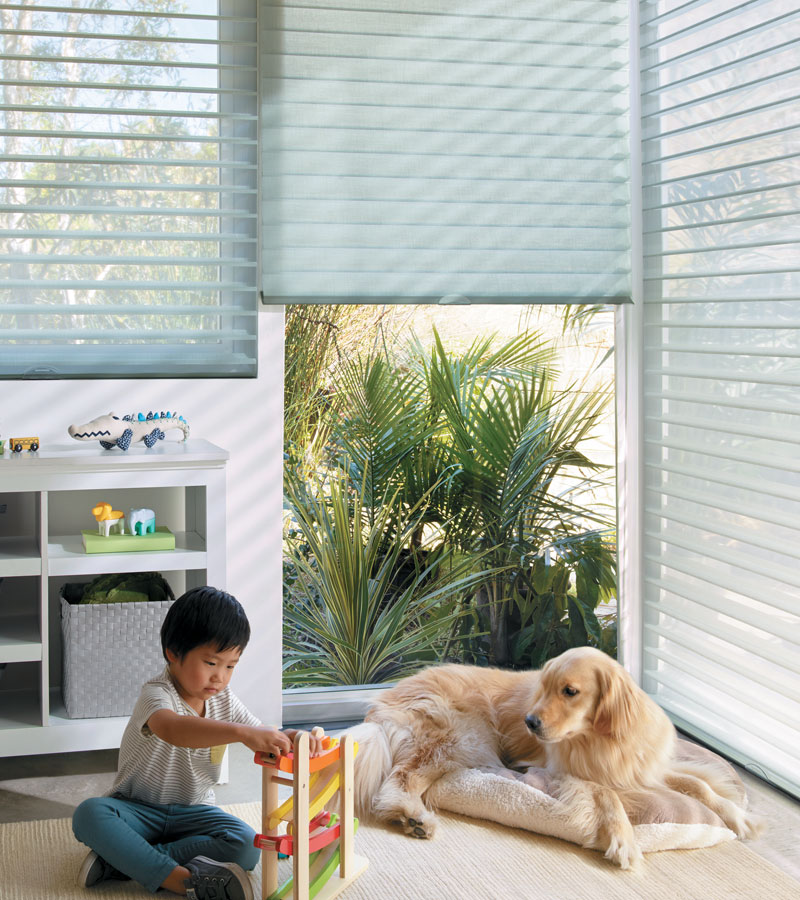 Custom window shades will add enduring design and quality to your child's space. Benefits include room-darkening, energy efficiency and privacy, among many others. After the foundational pieces are chosen, let your child have fun with design. Wall decals, photos and favorite knick knacks will be fun ways to decorate the space with your child's current age. We love the idea of using your child's artwork in frames throughout the space, with the option to switch out pieces as your child grows. One more idea to add to their project list!
Inspire the Adventures of Reading
Spice up your child's Summer vacation with a room makeover that not only keeps them busy, but encourages reading! Over the Summer, all children tend to take steps backwards when it comes to learning. Keep their progress moving forward by creating a book nook – a special spot, comfy and full of books – a place where reading comes to life.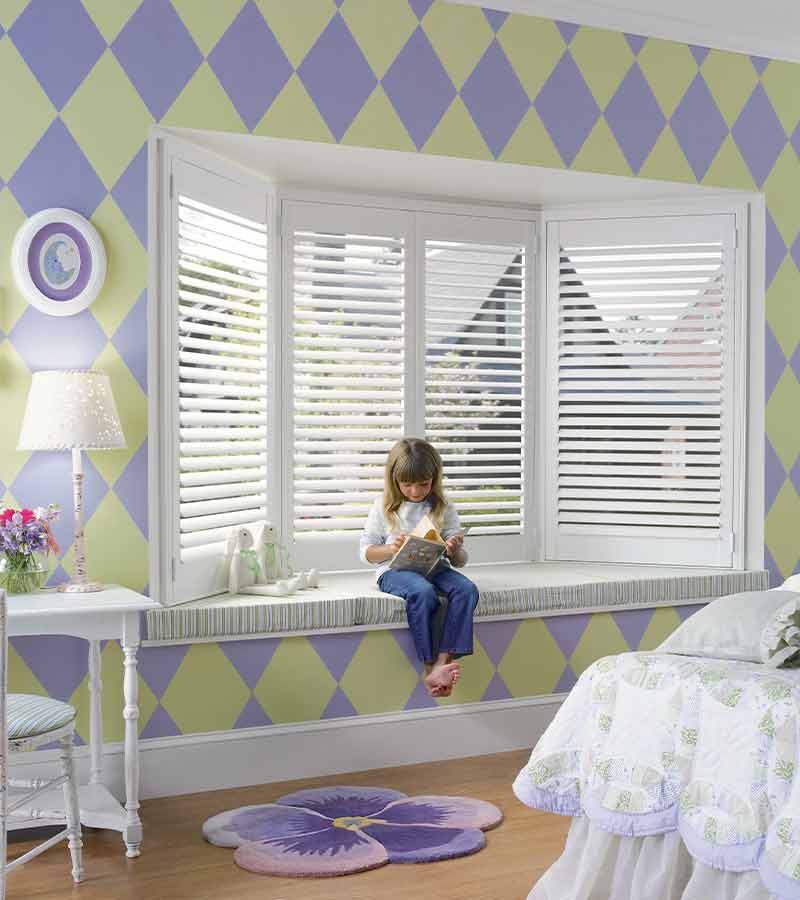 This can be a designated area, like the cutout of a bay window, or even just a corner of their bedroom. Plush pillows, a special chair or even their own little rug will create a space for them to cozy in and read. Other ideas include a basket for books, a small table for snacks and light available from a lamp or adjustable window treatments. And there you have it, hours of fun and learning to top it all off!
What to consider when it comes to window coverings…
Consider the safety. We know safety is your number one concern. It's ours, too. That's why we will help you choose child-safe window coverings that offer cordless and cord-safe operating features. Completely function, yet completely safe.
Consider the light control. Your child's space can be filled with the natural light they need throughout the day, and still be dark at night, and even nap time. The California sunshine can be pretty intense, but we can help you design a space without glare or distracting light. Improve the atmosphere during the day while helping them sleep better at night – that's our goal.
Consider the consistency. Consistency matters when it comes to your child's space. From light control to temperature, you want them to be comfortable no matter the time of day, or the season of the year. With your child's next room makeover, make sure you choose window shades that provide the consistency they need, with the energy efficiency you prefer.
Has Summer boredom struck your home? Solve it with the fun and busy-ness of a room makeover for your child's bedroom or playroom. And we'd love to help. Our team, at California Window Fashions, knows what works for child-safe window coverings. We can help you select window shades for long-lasting style, function and durability. Visit our showroom – the largest, exclusive Hunter Douglas gallery in Sacramento/Placer county – to try out operating systems and see the fabrics close up. Busy schedule? We'll come to you! Contact us today for a free, in-home consultation.