The kitchen is the Grand Central Station of your home! Create a kitchen that works for your busy family with the help of kitchen window treatments. Window coverings bring about a comfortable atmosphere by removing glare, regulating temperatures and adding privacy for the whole family. California Window Fashions can show you how to improve your kitchen by simply adding window coverings. 
Kitchen Sink Window
Times have changed, but the traditional kitchen layout remains the same-kitchen sink window and all. Luckily, with the invention of the dishwasher, our time spent standing at the sink washing dishes is over. Today, we face a different chore, fitting our kitchen window with coverings.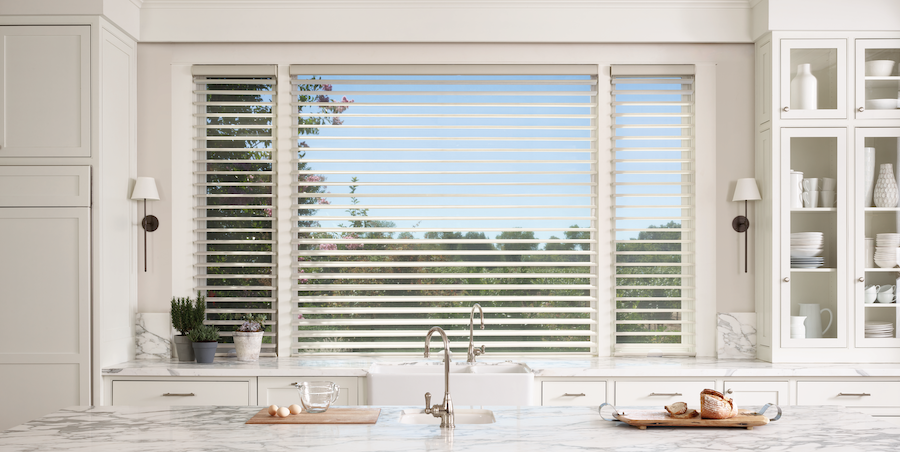 By selecting the best kitchen window coverings for your home, we can remedy common window issues like glare, privacy and ease of function. So, gaze out that window all morning long or until the dishwasher finishes its cycle.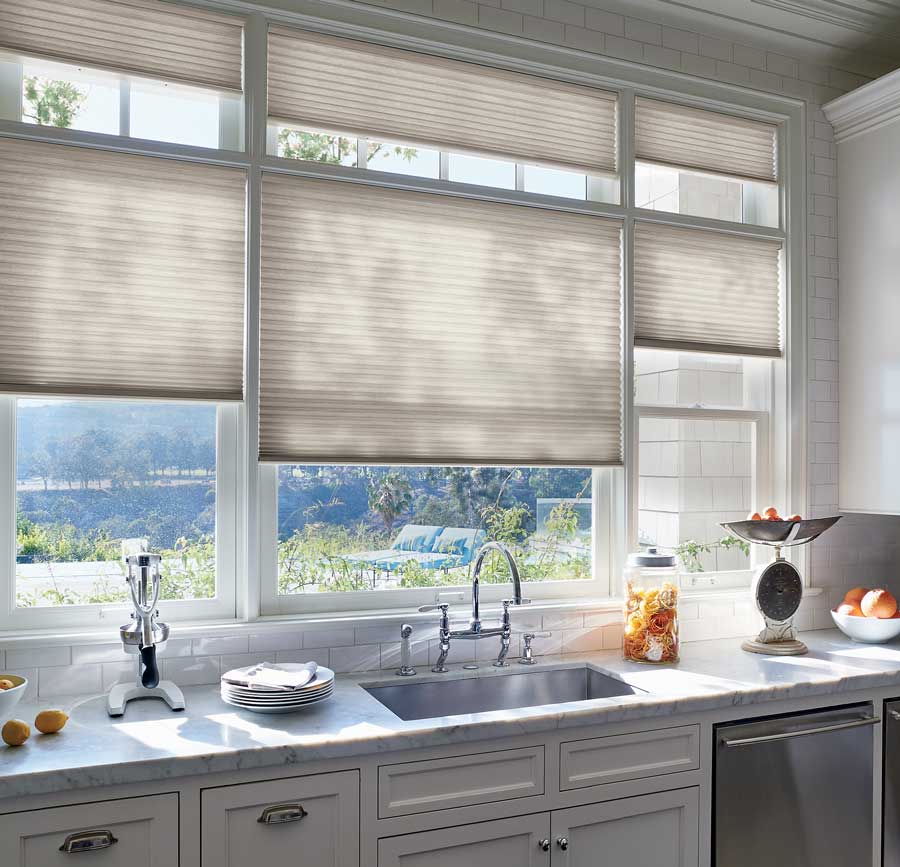 Coordinating Windows & Doors
We all agree, the kitchen is the heart of the home and that means windows and doors share the same space. How do you keep the basic style elements of your kitchen the same, but still address the vast needs of your doors and windows? Avoid matching, instead, coordinate window coverings.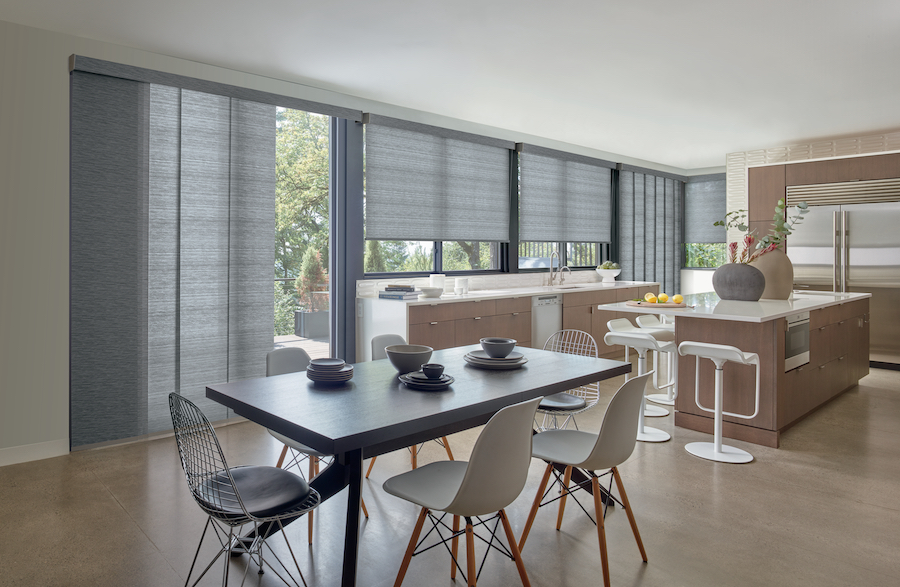 Everyone's home is unique, kitchens windows may include french doors, sliders, even skylights. In addition, doors and windows function differently too. Some windows open vertically and others horizontally. With so many variables, it's best to concentrate on the functional elements you'll need for each window. Next, choose coverings with coordinating colors, textures and patterns. This will result in a finished cohesive look.
Dinner Time
At certain times of the day, the glare of the sun is bound to put someone in an uncomfortable spot at the kitchen table. Don't change your dinner time, remember you are in control! By adding the right kitchen window coverings you will protect your family from ever feeling uncomfortable at the table. Cellular Roller Shades are just one of the many products we offer that can filter the light, remove glare and add privacy to your kitchen.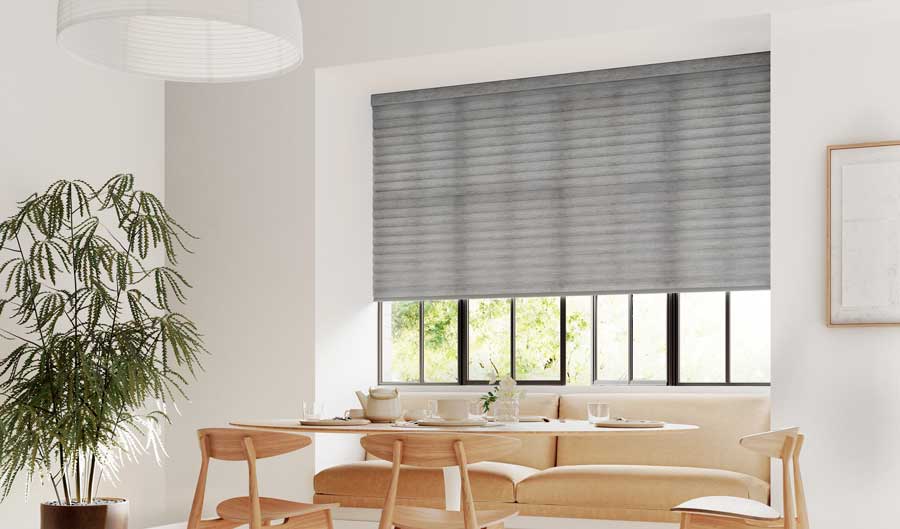 Kitchen Clean Ups & Window Coverings
No matter how you look at it, kitchens are the hardest working room in the home. In addition to meal preparation and dining, our kitchens are also high traffic areas and can get very messy. Kitchen window treatments need to stand up to these working conditions. An expert can help you choose the right treatments for the job. May we suggest wood shutters that can be wiped down or adjustable shades that lift up and out if the way.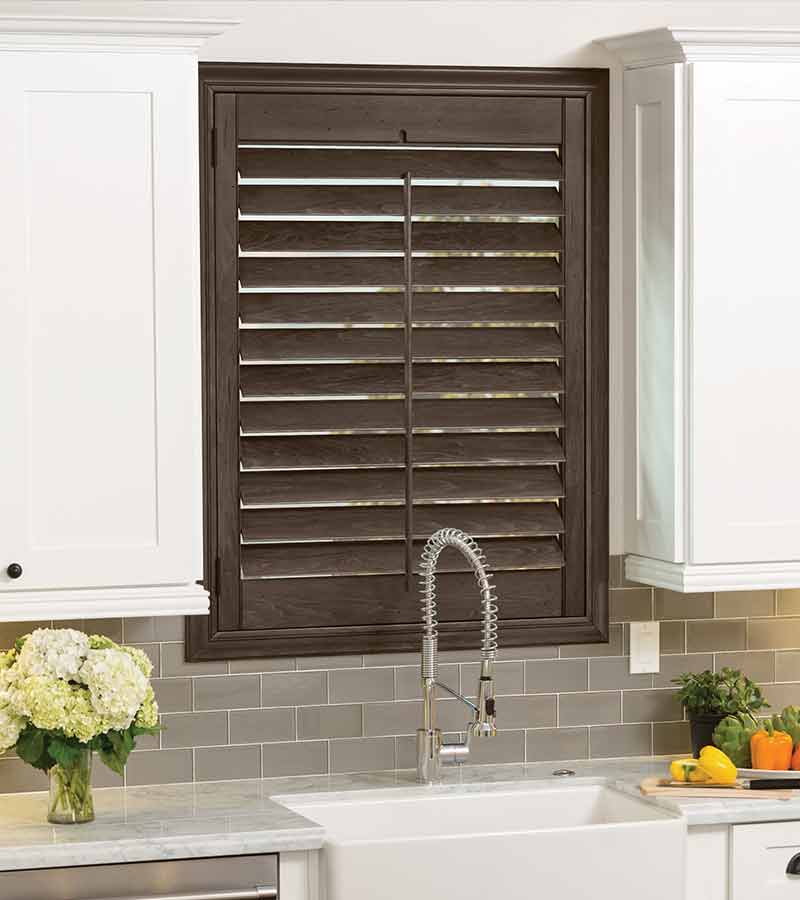 At California Window Fashions, our goal is to help you design a lovely home, let's begin in the kitchen! Together, we can create a comfortable space that functions seamlessly and looks amazing too. With kitchen window coverings, you can control the heat, the light and add more privacy. Your home will look and feel fabulous with the addition of custom window coverings. Contact us today for your FREE consultation.