For your home's interior, is it time for "out with old and in with the new?" Of course it is! Layering drapery with other window coverings, or even existing ones, brings life to the space. And, it's easier than you think with our guidance and inspiration. Ready to dive in?
Planned Hardware
In comparing window coverings to a clothing wardrobe, think of layering drapery as the clothes–and hardware as the jewelry. They are accessories that should be cohesive with "the look." The drapery rods that you pick will highlight your preferred style in an incredibly important way.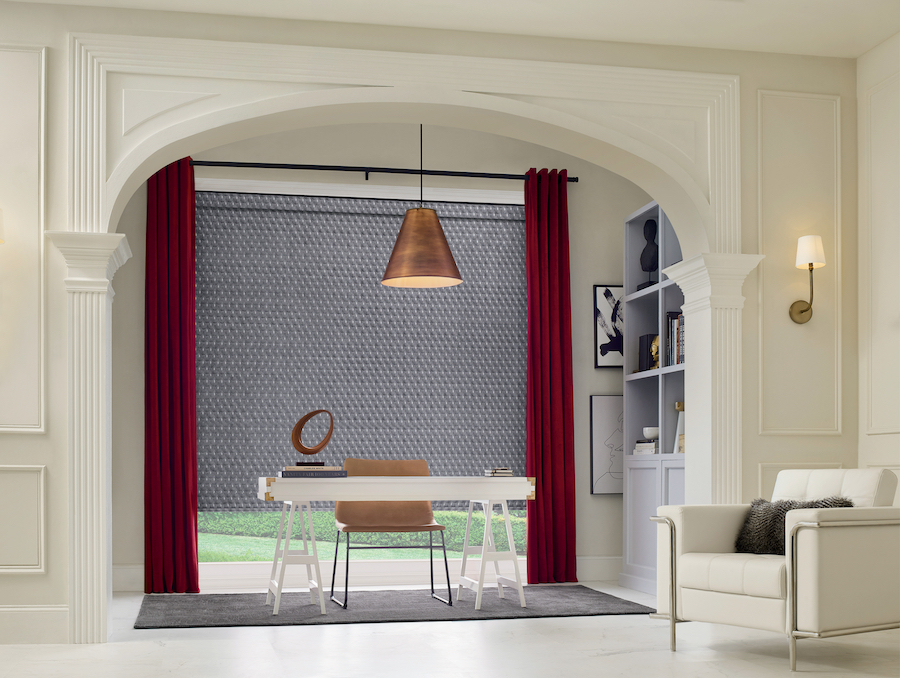 Some of the most popular finishes are matte black and oil-rubbed bronze. They can create an amazing look while matching the rest of your home's interior. They seem like they're a small detail, but really it's an important factor. Even where the hardware is installed will make a difference. Placing a rod above a window and closer to the ceiling will make the window and room appear larger.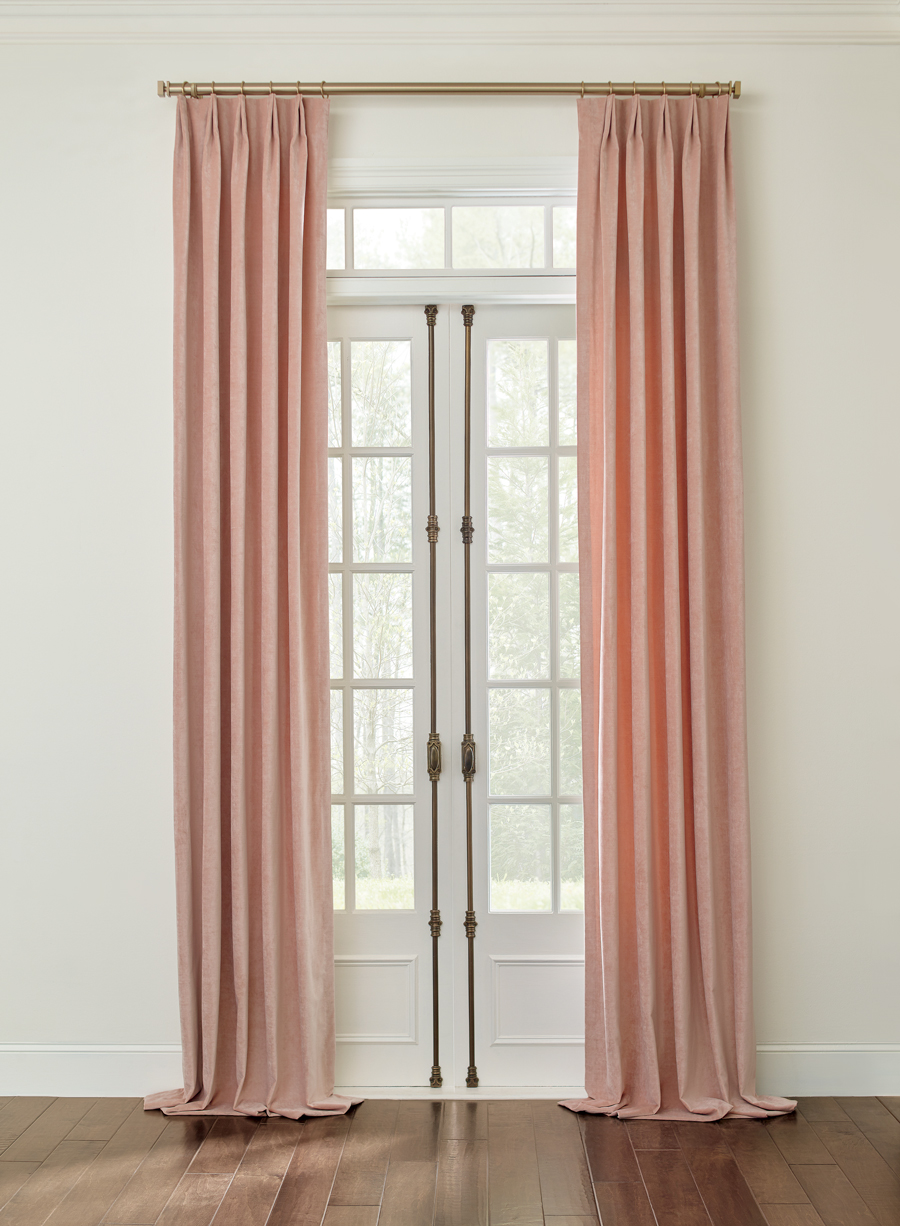 Patterns Galore
A great way to deliver color and style into your interior is with patterned fabrics. They are great to mix and match. When done correctly, patterns and prints elevate the space. Because of this, layering drapery is a great option.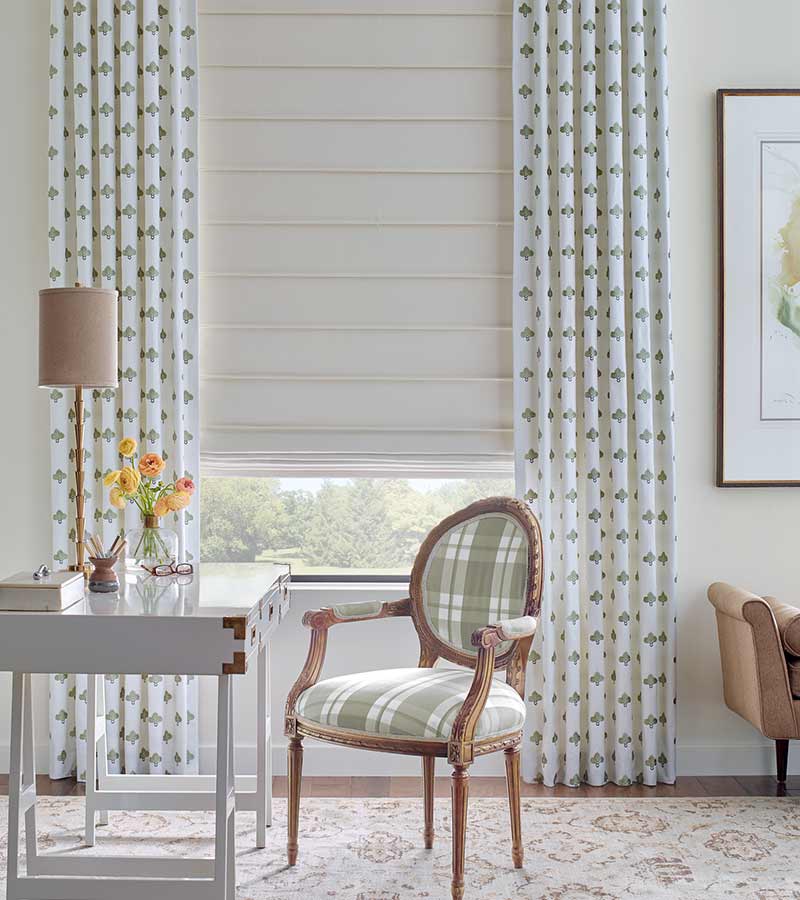 As not to add too much visual confusion, it's best to do a pattern with a solid. By keeping one pattern the focus, it will allow the style statement to stand out, not competing with other patterns in the same space.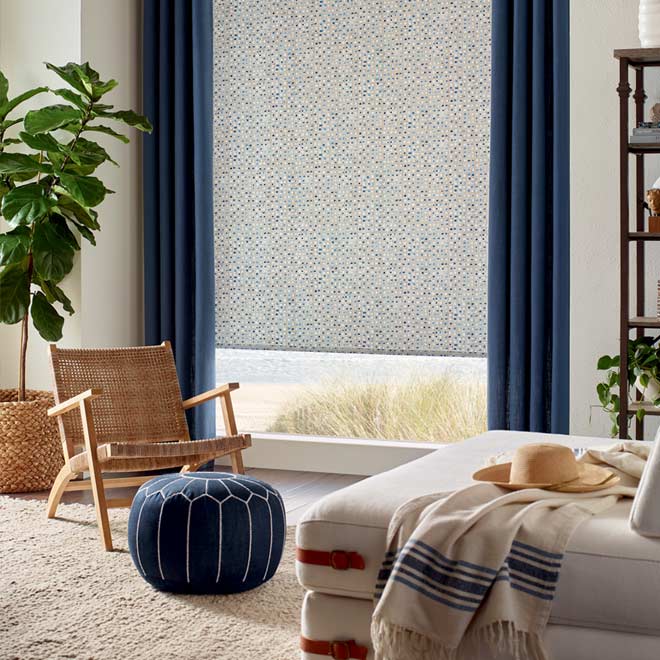 The Ideal Atmosphere
Every room has its own function, and its overall atmosphere is important. Layering drapery not only looks great, but it can also provide different function within your space, depending on needs or time of day.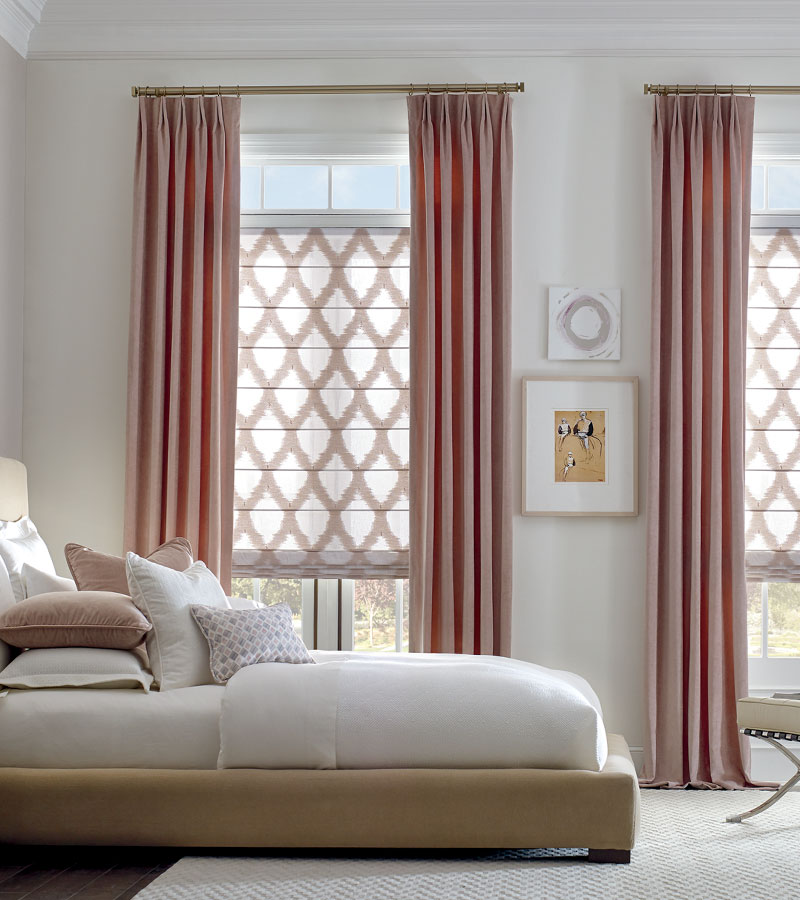 A master suite is used all day from getting ready for the day to the night. Elegant during the day, but also needs to have darkness for amazing sleep. By layering drapery with room darkening shades you can have both.
Smart Features
Smart shades are…well, a smart idea. Window coverings can easily be adjusted by a few voice commands, or a click of the finger. But did you know draperies can also be automated? The ease of opening and shutting your drapes is so simple it's right at your fingertips.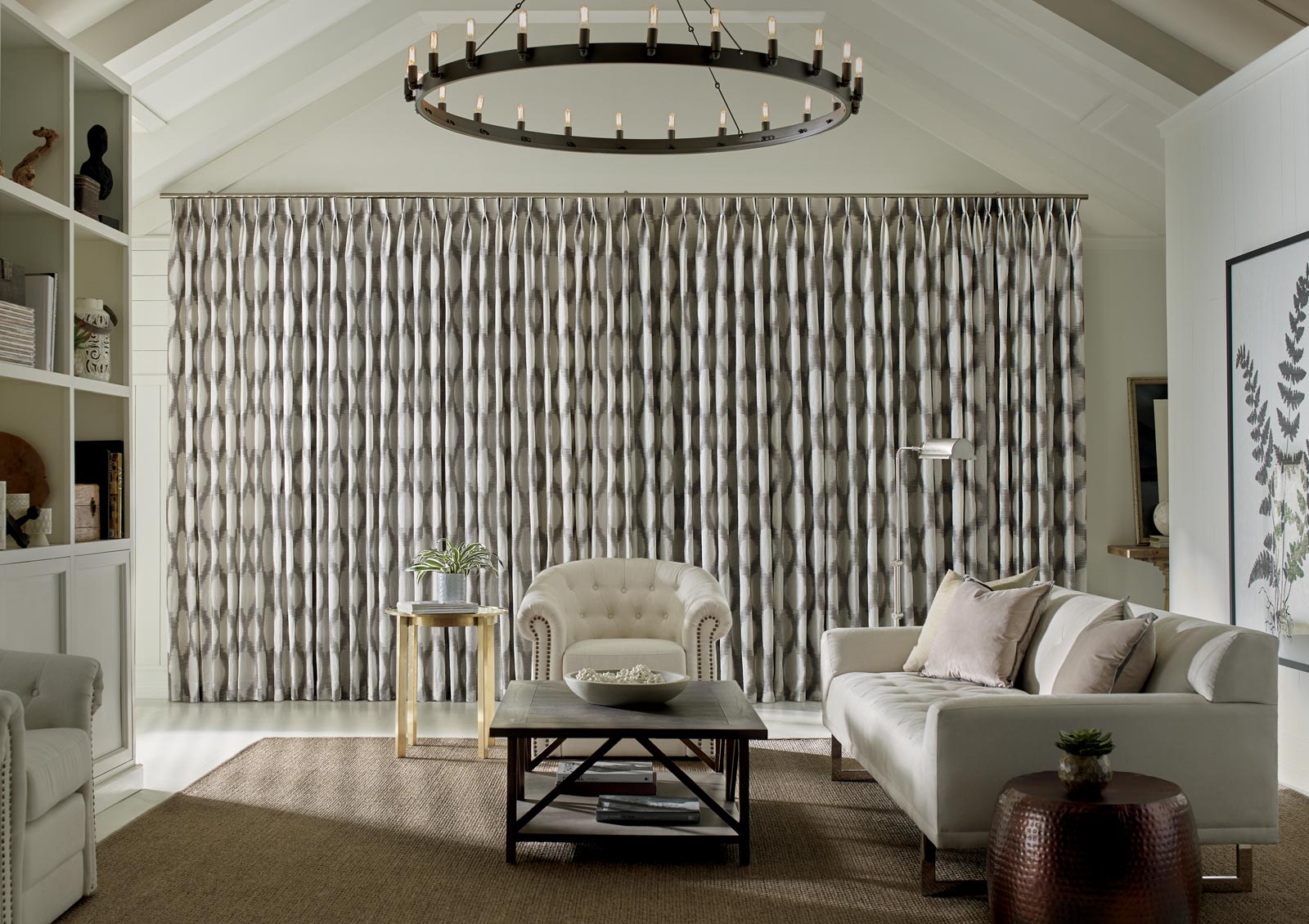 It's Time to Start Layering Drapery
Did any of these ideas inspire you to spruce up your home's interior? Every detail is important and we would love to help discover each and everyone. Our team at California Window Fashions wants to help as soon as you're ready! Contact us today for a Free design consultation.