Motorization in window treatments is becoming more and more popular with each passing year. And for good reason! They add convenience, unmatched by any other window covering, and are now offered in more styles than ever before. We've compiled the most frequently answered questions on motorized blinds or smart shades for you to compare and decide which suits your space best.
Which is Which?
With so many different types of motorized window treatments, it can be a bit tricky to keep them all straight. Knowing the difference is key to selecting which ones will fit your needs the best. Pinpointing your desired functions for each window will help you narrow down which type of treatment will meet those needs.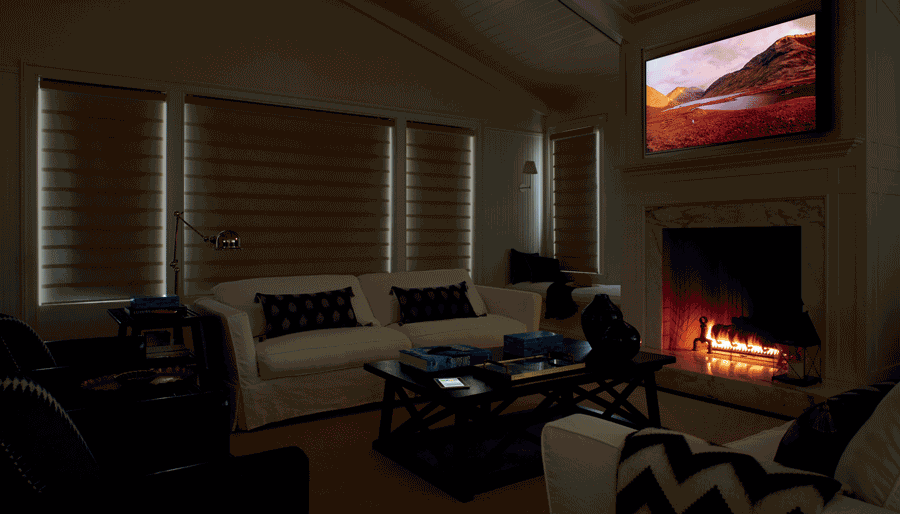 Motorized Blinds OR Smart Shades- What are the Differences?
Motorized window treatments refer to blinds, shutters, drapes, or shades that have a motor in place. These can be controlled via remote, smart phone, tablet, or an included wand. Motorization offers quick convenience when adjusting window treatments, (either at the same time, or one at a time), no matter how high or out of reach they may be.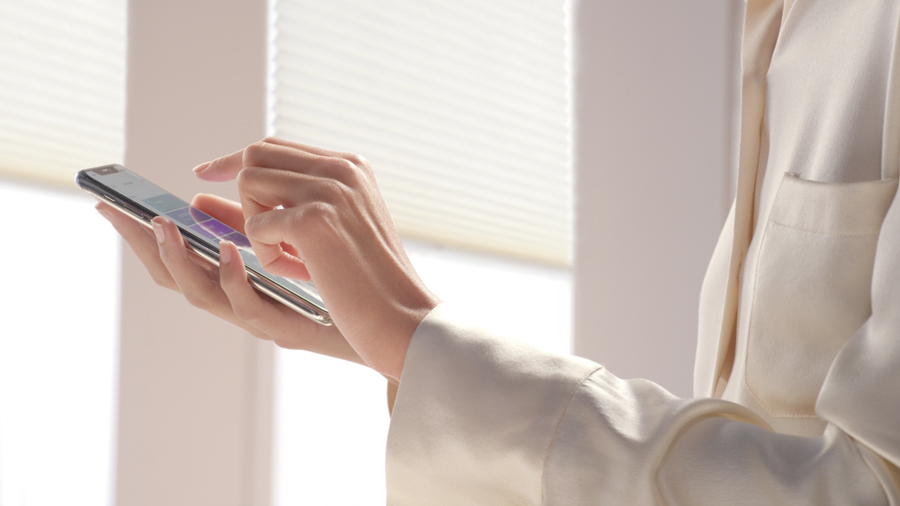 On the other hand, automation refers to those treatments that go one step further than motorized ones. You get all the benefits offered above, and then some! Do you have a busy schedule somedays, but still want to keep an energy efficient house that stays at a comfortable temperature and atmosphere all day long? You can set up automated treatments to work perfectly with your schedule, as well as the sun's! You can pair your automated shades with your existing smart home system to make a simple voice command and see a shift to the perfect settings throughout your entire home.
Which Ones Are You Drawn To?
There is no right answer to this question! It simply comes down to preference, and certainly both options have their upsides. Along with lifestyle and functionality needs for your windows, cost is another factor that comes into play. The good news: Automated and motorized window treatments are becoming more and more affordable because they have been around for awhile now.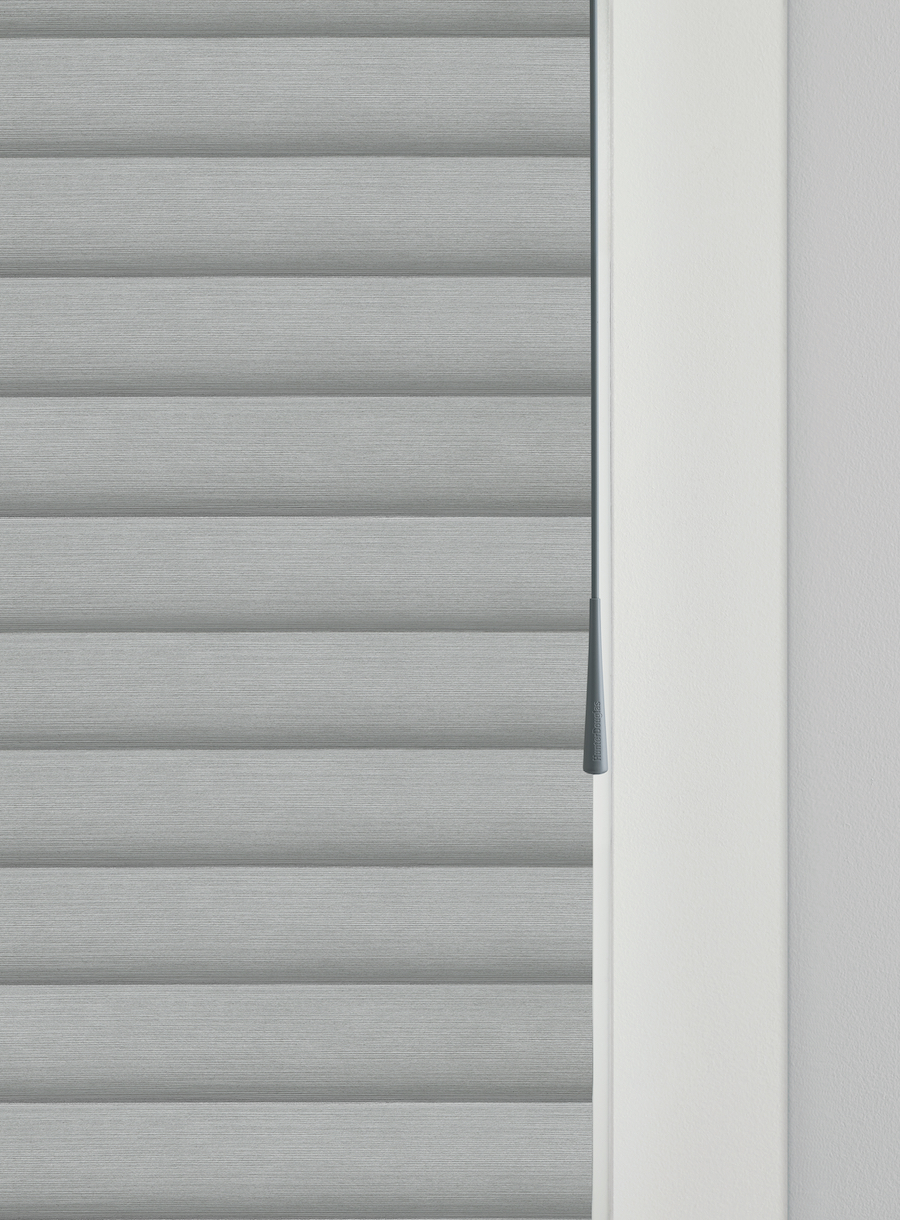 One customer favorite? The SoftTouch system. This system features a detachable wand and a motor in the headrail of the treatment. These are a very affordable way to include motorized shades into your space. But, control stays permanently at that one shade.
PowerView is another choice we offer. This system makes it simple to adjust with just the click of a remote or tap of a button on your smartphone, making it easy to control multiple shades at once. You can stay put while the shades adjust!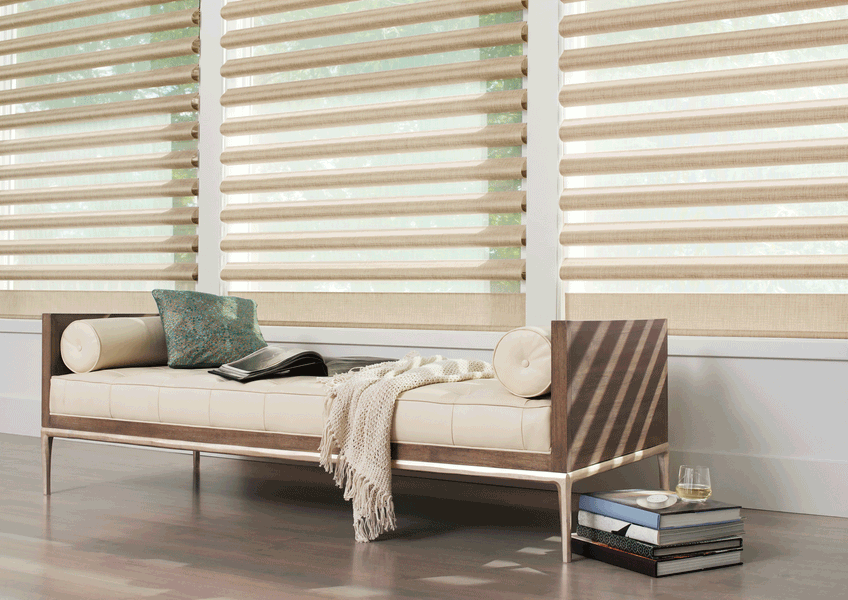 Integrating your smart shades with a smart home system is what takes the treatments up another notch. Doing so allows you to control all of your smart home devices from one place. This creates a level of cohesiveness and ease. Whether you're running out the door for a day at the beach with the family or on your way to work, you can make sure your shades are adjusting throughout the day to keep your home comfortable, cool, and private for when you return. This is what marks the jump from motorization to automation.
Automation benefits:
Connect with any existing smart home features you have in your home
Adjust multiple shades at once–on a schedule
Set "favorite" settings that make it easy to always achieve your favorite atmosphere (natural light amount, privacy, interior temperatures via energy efficiency technology, etc.)
Voice commands make it simple to adjust treatments whenever, and wherever, you would like
Ready to Get Started?
Our team here at California Window Fashions understands that switching up things throughout your home can bring up questions. That's why our experts are here to help! We can give you the full run-down on motorized blinds or smart shades and help you narrow in on which ones will suit your lifestyle, and home, in the best way. Contact us today to set up your FREE consultation. Stop by our showroom, or give us a call and we can come to you!