Before you know it, the holidays will be coming to Rocklin and Roseville, and your holiday guests will be coming to you! That means now is the time to get your home ready. Hang a fresh wreath to greet your visitors, pick up some seasonally-scented candles, and dress up your windows with shades to boost light control, privacy, and convenience for all. Check out these tips for making your friends and family feel right at home and how top-down bottom-up window shades will make your home "guest ready" this holiday season.
A Guest-Ready Bedroom
When you think of having guests, your mind probably jumps to the bedroom they'll stay in while visiting. The guest bedroom is arguably the most important space in your house for visitors. It's their private, little home-away-from-home, and it's crucial that it makes them feel as comfortable as possible. Between being worn out from traveling and late night festivities, your guests need a comfy place to crash.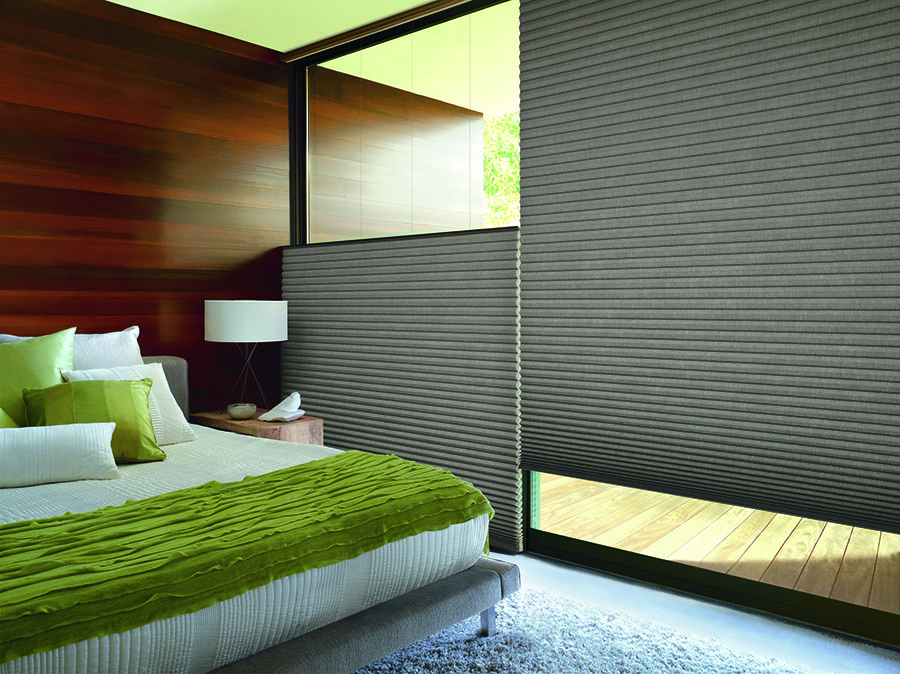 Put some bottled water and snacks in the room, add a few extra throws in case your guests get cold at night, and make sure your window shades will provide the best sleeping environment for them. It's hard to sleep in or take a refreshing nap with the California sun heating up the room and shining in your eyes. With top-down bottom-up window shades, you can block direct rays and choose insulating features to help maintain a consistent temperature. You also have options for room-darkening. Top-down bottom-up window shades will create the sleep sanctuary of your visitors' dreams.
A Guest-Ready Bathroom
Like the bedroom, privacy and comfort should reign supreme in the main bathroom that your guests use. You want your family and friends to ease into the day and come down for breakfast smiling and refreshed–ready for food, laughs, and making memories. That won't happen if they step into a bathroom exposed to the outside world or flooded with blazing sunlight first thing in the morning. So, on top of a few toiletries that might have been forgotten, the right kind of shades are essential for a "guest ready" bathroom.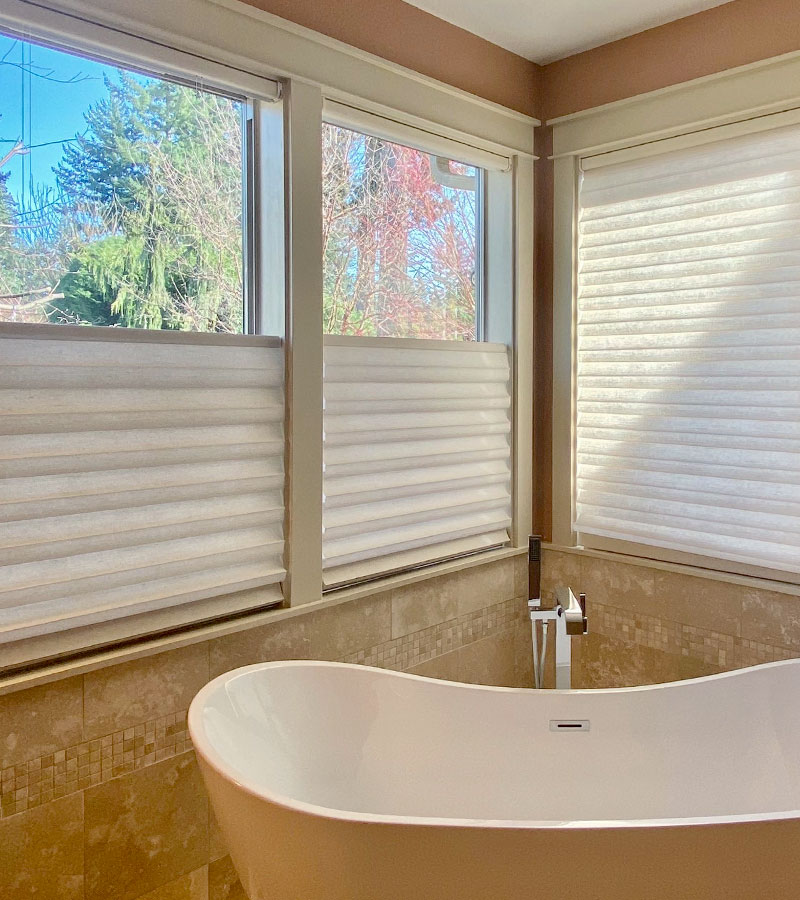 Top-down bottom-up window shades are ideal for getting the kind of privacy, comfort, and convenience you want. They make the most of natural light by spreading it softly throughout the space. You can position your shades for peeks of the view without sacrificing privacy. Plus, with PowerView automation, you won't have to disturb anyone. The PowerView App lets you adjust your shades from anywhere using your favorite device. You can even schedule them to set the perfect scene automatically. Without even stepping inside, you'll know that the guest bathroom is ready.
A Guest-Ready Space With A View
Some of the best features of your home are ones that bring the beauty of nature right inside. Rustic decor pieces, large-scale windows, glass doors, and skylights name just a few. You want to highlight them and impress your guests, but that is difficult when glare ruins the view and UV rays fade your favorite accents. Top-down bottom-up window shades are the perfect solution. With a semi-sheer fabric, you can have gorgeous daylighting and views without glare or harmful UV rays.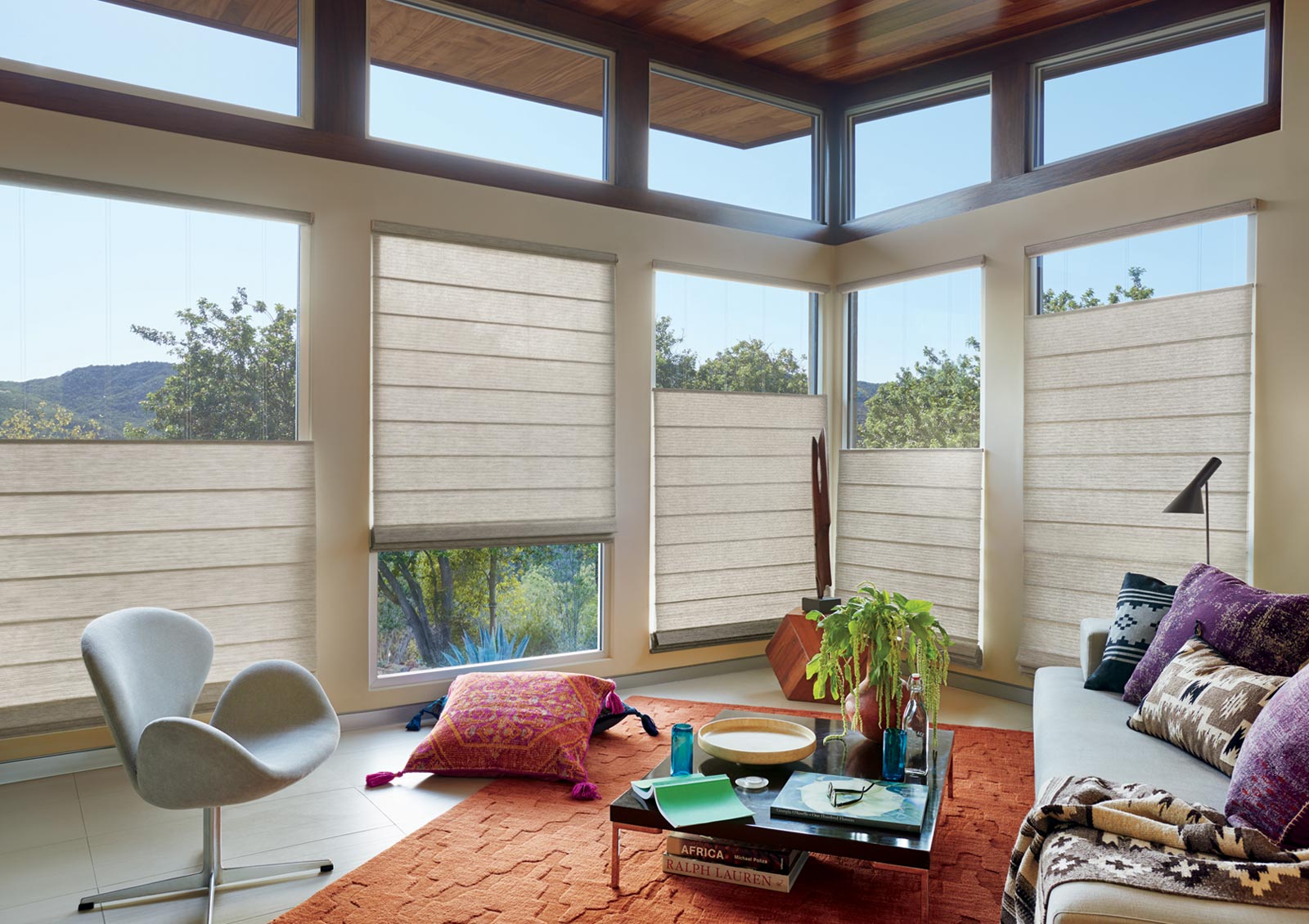 Being able to have your shades open only at the top, open only at the bottom, or positioned somewhere in between makes blocking direct light and taking in beautiful outdoor panoramas simple. Add PowerView automation for easy operation–especially on hard-to-reach windows or large expanses of glass–and both you and your guests will be stunned. So, put on your favorite holiday album, open a bottle of wine, sit back, relax, and cherish the warmth and joy of each other and the great outdoors this holiday season with top-down bottom-up window shades.
A Guest-Ready Dining Room
During the holidays, you and your guests will spend a lot of time in the dining room. It should be a place that brings everyone together to share delicious meals and cherished memories. Surrounding your guests with beauty and the right lighting is key. Add seasonal touches, like gourds or sprigs of holly, to create an elegant tablescape, and dress up your windows with shades that heighten style and create the perfect atmosphere. Don't make visitors suffer by eating in the dark or squinting into blinding light.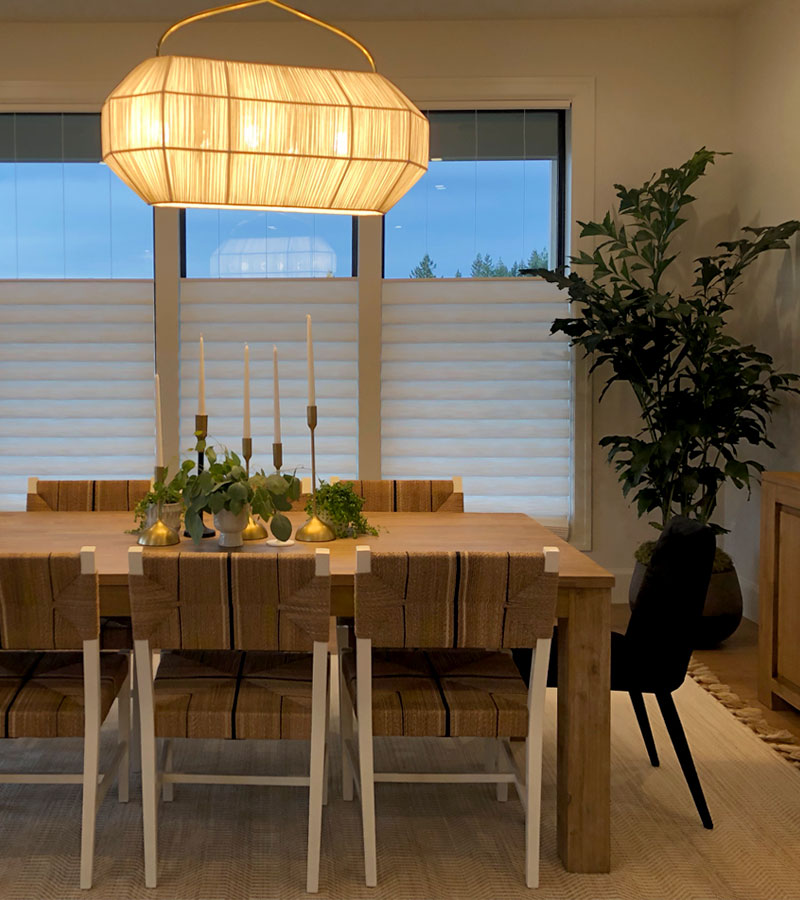 Ensure that your dining room has soft, ambient lighting. A chandelier, recessed lighting, and small side lamps can help, but managing the natural light that shines in through your windows is crucial. Top-down bottom-up window shades do just that. With versatile positioning along with a large range of opacities, styles, and fabrics, they'll easily complement your existing decor and give you the light control you need. Top-down bottom-up window shades will be a gift to your friends and family during their stay and a gift to your dining room, and lifestyle, that will keep on giving long after your guests are gone.
The holidays are fast-approaching, and so are your guests! Start getting your home "guest ready" with top-down bottom-up window shades today. Need help? No problem! We'd love to take some holiday stress off of your shoulders. Save time by having our design experts visit your home to assess your needs and help you get the look you want. Save money by taking advantage of the  Contact our team at California Window Fashions for a free, in-home consultation today.