The Alustra Collection by Hunter Douglas
Two words used to describe The Alustra Collection from Hunter Douglas. Featuring the amazing design qualities of Hunter Douglas window treatments, The Alustra Collection offers the heightened styling of exclusive fabrics and hardware finishes only available through select Hunter Douglas dealers.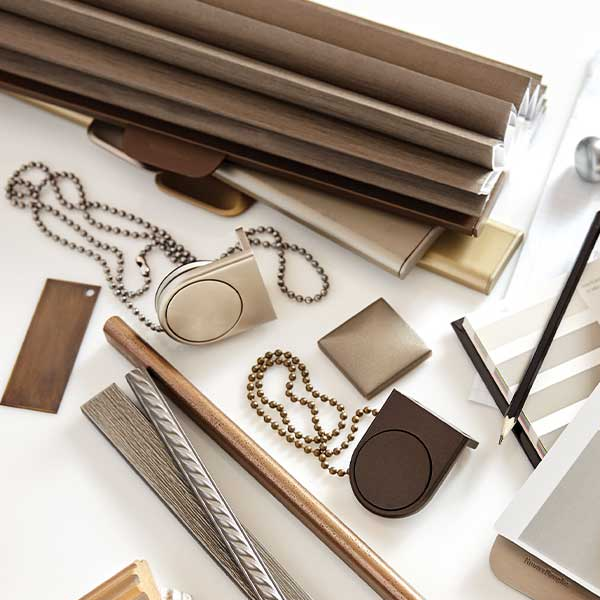 Premium Sheer Shadings.
With the beauty and function of sheers, transforming the natural light into a soft, filtered glow that sets the perfect atmosphere, Alustra sheer fabrics offer that experience and so much more. This year, The Alustra Collection adds amazing fabric textures with Brio and French Linen to give your home the distinctive look you deserve. The opalescent shimmer offered allows you to enjoy the unique styling of sheers with a customized beauty just for you. Enhanced for beauty and contemporary design, Myst fabric offers a metallic sheen to the Architella line.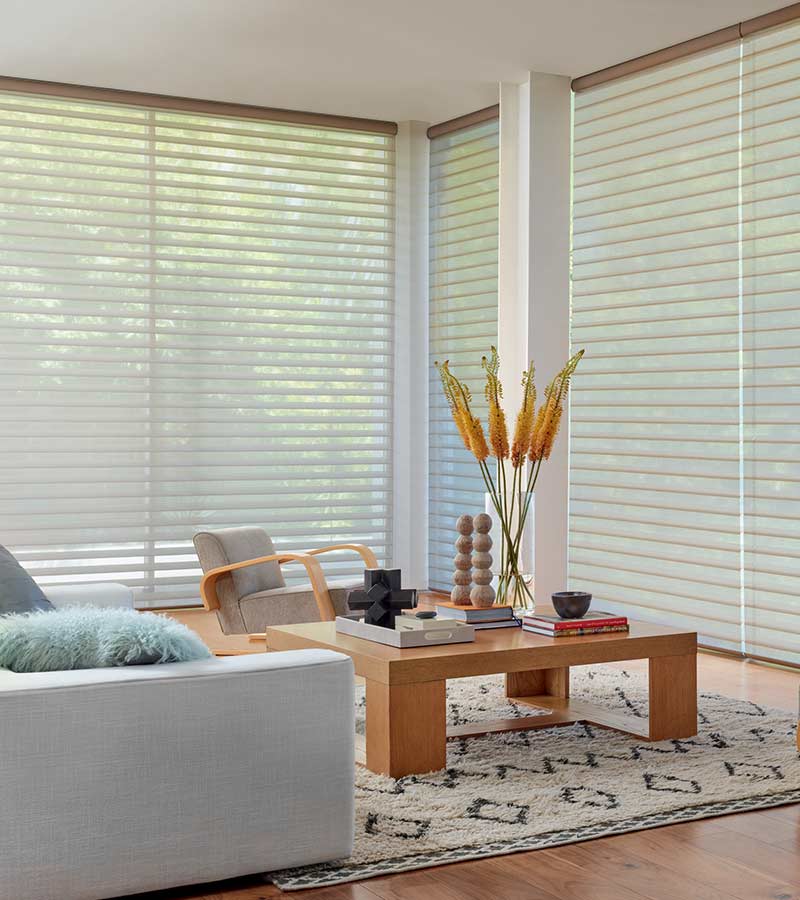 Woven Textures and Patterns.
Distinctive styling offers exclusive textured design, with layered woven features and capabilities for function, only available through this exclusive collecgtion. Designer screen shades provide a unique design experience as the fabrics allow you to achieve a coordinated look for heightened styling within your home.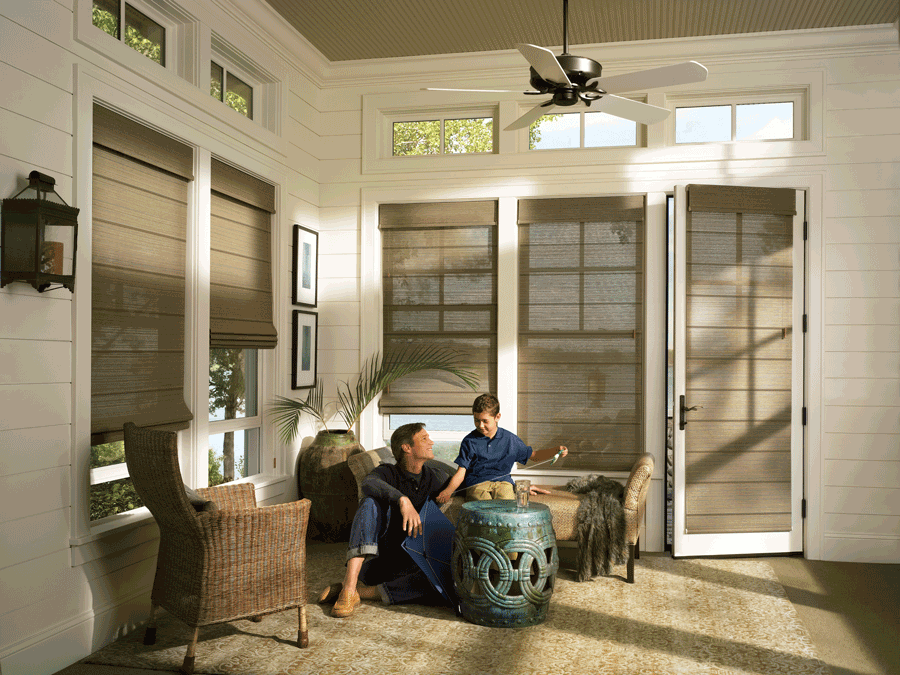 Custom Design.
Specialized hardware finishes and custom fabric choices offer you a design experience like no other. With so many choices available in this exclusive collection, mix and match to create a signature look to complement the features of your home's unique styling.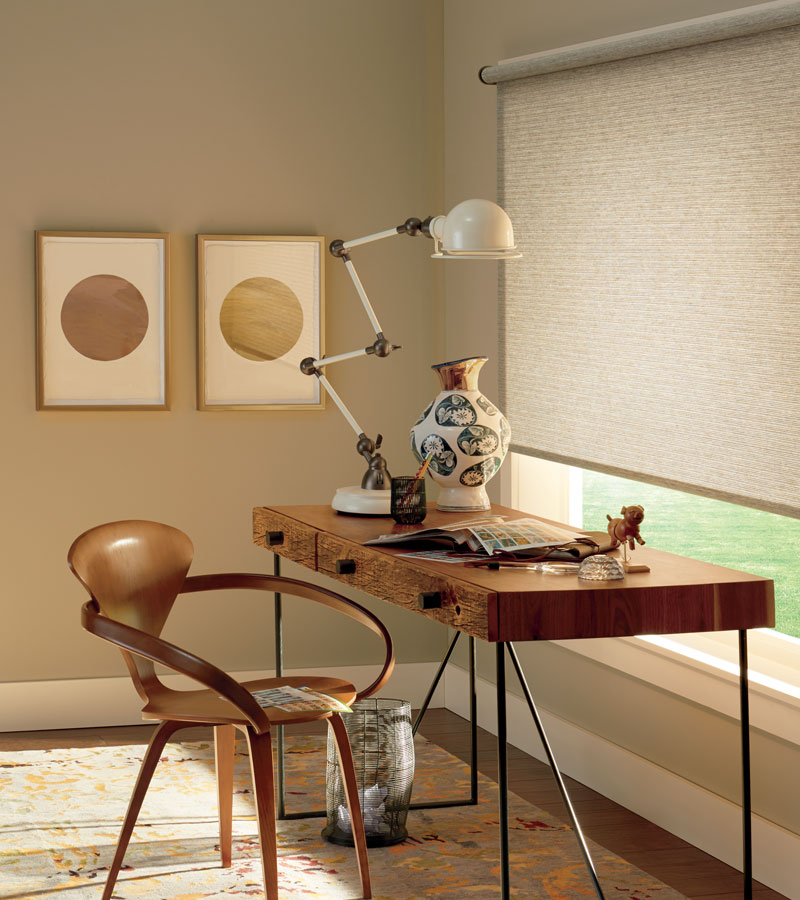 The Alustra Collection from Hunter Douglas. Exclusive fabrics and finishes only found within this collection, offered to those clients who desire a premium experience, the best design features to highlight your home's beauty. Contact us for a free, in home consultation.