Have you ever wondered if there was a way to enjoy the beautiful sunshine without the frustrations that tend to pop up? What if we told you that you could have it all? What if there was a way to invite natural light–just the right amount–while reducing glare, UV rays, and direct heat…all while increasing privacy and the range of light control? Sound too good to be true? Let's introduce you to privacy sheers…
Meet These Amazing Sheers…
In this part of the country, we have some of the most beautiful weather, gorgeous skies and breathtaking landscapes. You certainly shouldn't feel like you have to close yourself off from the sunshine to escape the issues that come from intense rays of light.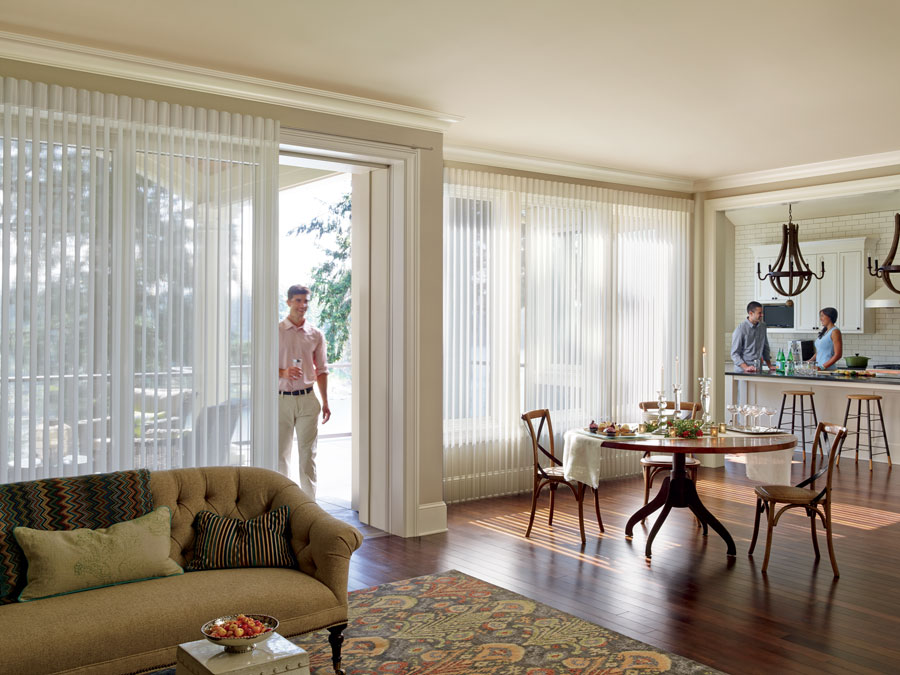 It's time you met Luminette Privacy Sheers. Available in a range of sizes, but especially beneficial when it comes to your largest windows and doors, these custom window treatments work like magic. Full of solutions, while brimming over with beauty, take a look at what's possible.
They're the Problem Solvers.
Of course you want the perfect balance of natural light in your home. Before now, maybe it seemed like you had two choices. Open your windows and home up to intense, direct light–and then, when you've had enough, force yourself to live in a cave-like environment, all closed off from the world. Luminette Privacy Sheers can provide the valuable solutions you need to achieve that perfect balance.
The sheer fabrics filter light for a soft glow–and, no glare or harmful UV rays. Those same sheer fabrics reflect outward, letting direct rays and heat bounce away, while the view in is protected. Rotating vanes create custom adjustments by offering a range of control options from light filtering to room darkening. We mentioned the view in is protected, but what about the view out? Simply stunning.
Experience Flowing Design.
Everything about these privacy sheers seems fluid. The gentle folds of fabric, the way they move, the gentle rotation of the vanes. Soft, yet sophisticated, they add an air of elegance to your home. The wide selection of fabrics is exquisite. Not to mention, the same fabrics are available by the yard, making the coordination of your decor ideal. And, that movement?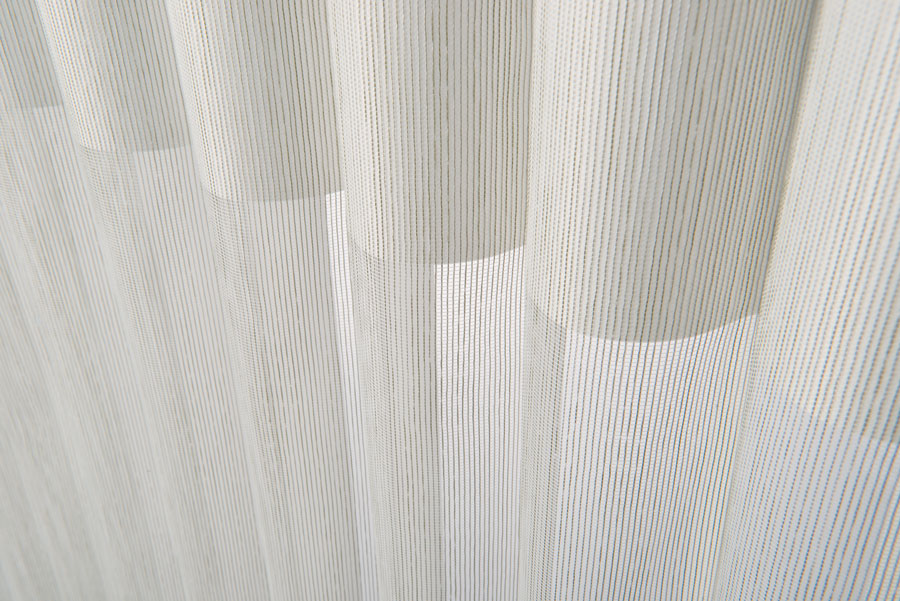 The secret is in the track–hidden behind layers of fabric. Use the wand to control these shadings, or add power for the latest in technology with PowerView® Automation. Controlling the opening, closing and rotation has never been easier than the touch of a button on your remote or favorite device. The best part about privacy sheers? You don't really need to adjust them at all to get an endless amount of benefits.
Are You Loving Luminette Privacy Sheers?
Full of graceful design and striking function, this collection is only one of our favorites from Hunter Douglas. Sheer shadings have the power to transform your home and lifestyle. If you're in the Roseville, CA area, come visit our exclusive Hunter Douglas showroom. Find full-size displays, sample books and inspiration for your home. Better yet, our design team can come to you for a free consultation. Contact our team, at California Window Fashions, to get started today!