Are you looking for the perfect combination of style and function for your windows? Soft folds of fabric grace your home with beauty, as one of our newest roman shades–Solera Soft Shades–meet your lifestyle needs in customizable form! It's style meets comfort, and that's not all. In addition to providing you with the lifestyle function and design elements to make your home a more beautiful space, these roman shades are offered at a more affordable price point.
Let's Talk Design.
You want beauty. You want roman shades that feature elements of design to coordinate the style of your home. Available to provide the luxurious look of layers of fabric to even some of your largest windows, Solera Soft Shades come in both woven and non-woven materials so you can decide the look that fits your home's unique decor. Identified as an affordable collection from Hunter Douglas, the colors, textures and fabric choices are streamlined–giving you numerous design choices to make, but not so many that you'll feel overwhelmed.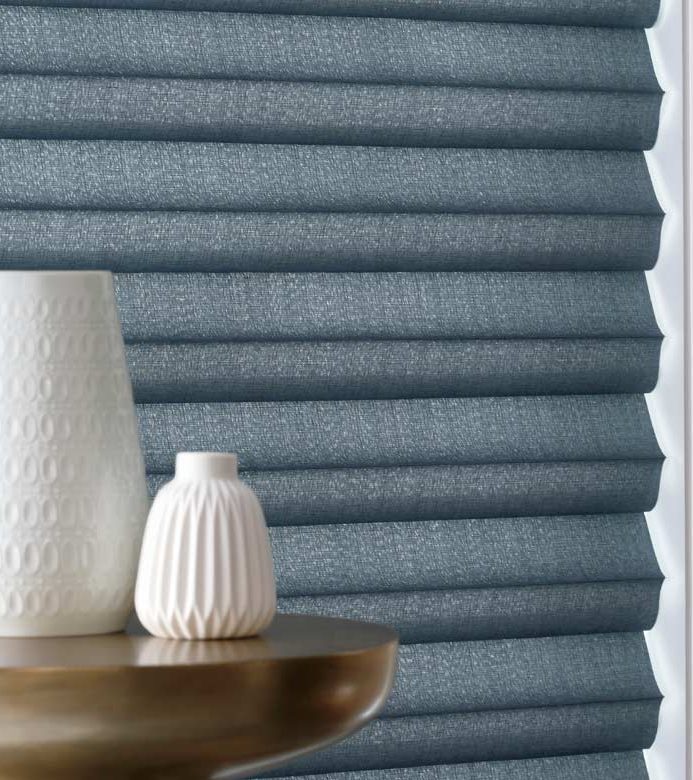 The only overwhelming feeling will be the one where you just can't believe how these roman shades heighten the style of your home. Available with upgraded features–like top down bottom up shades–and experience daylighting like never before. The natural flows into your home, without frustrating glare and constant direct sunlight. With so many design features to choose from, we know you're going to love these shades!
It's Protection You Can Rely On.
The layers of fabrics of roman shades provide valuable insulation at your windows, providing levels of energy efficiency, privacy and UV protection–no matter the time of year. Without window shades, your valuables, and the temperature of your home, are both at the mercy of our intense West Coast sunshine. By simply closing these roman shades, you protect your valuables, the atmosphere of your home and your comfort.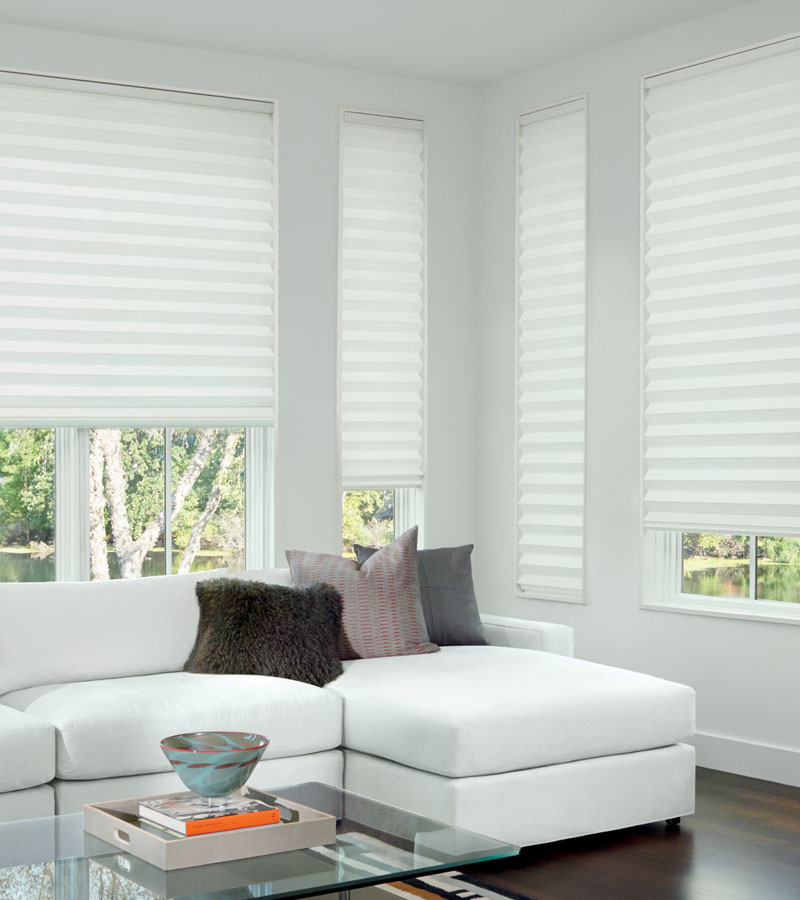 You'll always have the privacy you need with the simplistic operation of these shades. As cordless shades, they offer peace of mind for pet and child-safety, while any of the other operating system choices can easily be made safer for the protection of your loved ones. Available in a range of opacities, you can choose fabrics that offer light-filtering or room-darkening, based on the individual needs of the rooms of your home.
When In Doubt, Add Motorization.
These days, it seems like you can automate just about anything–and your roman shades are no different. Much like that automatic garage door opener that took hold generations ago, once you experience the convenience and control of automated window shades, you'll wonder how you ever lived without them.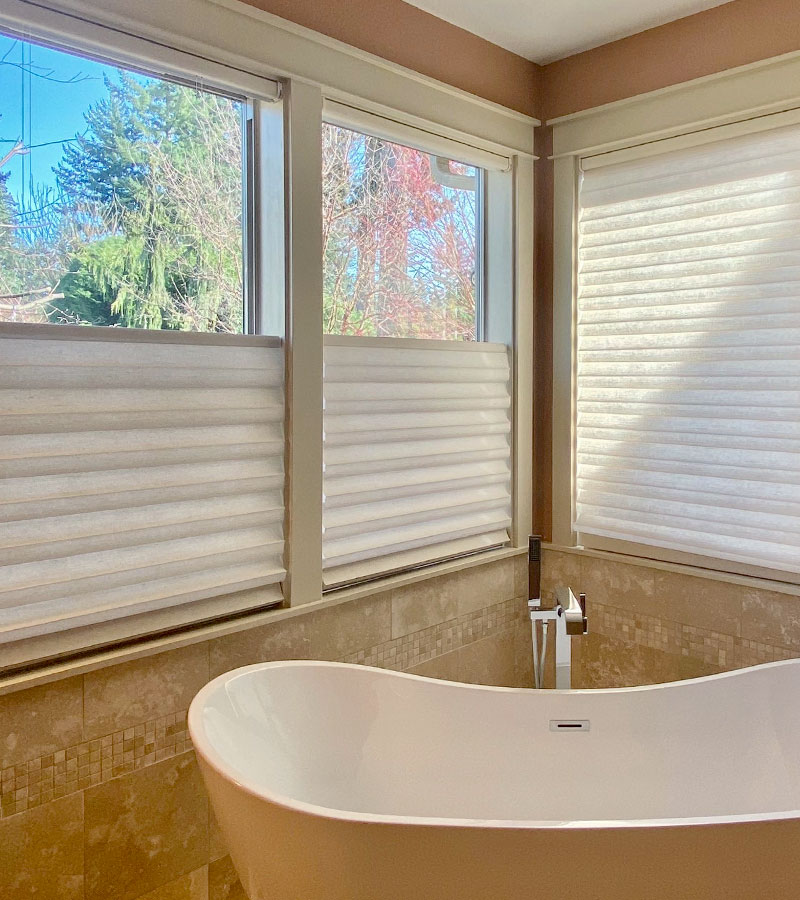 Say hello to PowerView Automation, which lets you have instant control to open, close and adjust your window shades. Set schedules so you can meet the lifestyle needs of your family from sun-up to sun-down. Adjust your shades for the perfect atmosphere–saved in your favorite scene selector settings. Instant ambiance–just the way you need it, at the push of a button. Choose to add motorization and the simple control of the PowerView Pebble Remote, and you'll never have to hide an ugly remote again. Choose to automate numerous roman shades in your home, and control them effortlessly with the PowerView App on your favorite device.
Love Roman Shades?
Solera Soft roman shades are one of our favorite shades. With amazing features and benefits, these beautiful roman shades make you feel like you're surrounded in sophisticated luxury, while enjoying the functionality of window shades. Give your home's style and your life an upgrade with Solera Soft Shades. Right now, we are offering incredible savings for you to outfit your home with design and comfort. Contact our design team, at California Window Fashions, for a free, in-home consultation.