Open, airy, welcoming an abundance of natural light, your skylight windows offer unique design and lifestyle possibilities. You enjoy the benefits of privacy while maintaining gorgeous, mood-enhancing light. That is, unless it's all too much. Too much light, too much glare, too much energy lost. While skylights do enhance the beauty of your home, they can diminish the use of the rooms they exist in, often letting in frustrating, uncontrollable light that zaps your furnishings with harmful UV rays and allows a flood of direct sunlight. Do you know that you could use window shades for skylights that bring in the amount of light that creates an inviting atmosphere while protecting your home?
The Perfect Shades for Skylights
The most popular choices when it comes to enhancing your skylights with window shades offer all the amazing benefits that you need, with the design features you want. Most people want shades that feature energy efficiency, light control and UV protection. Duette shades and Applause shades are our two most popular choices. The sleek design offers a low-profile fit, while the cellular structure gives you the energy efficiency you need. Most of our clients are happy to choose shades for skylights that blend into the ceiling, and the design elements of both Duette and Applause make it easy to choose stylish fabrics.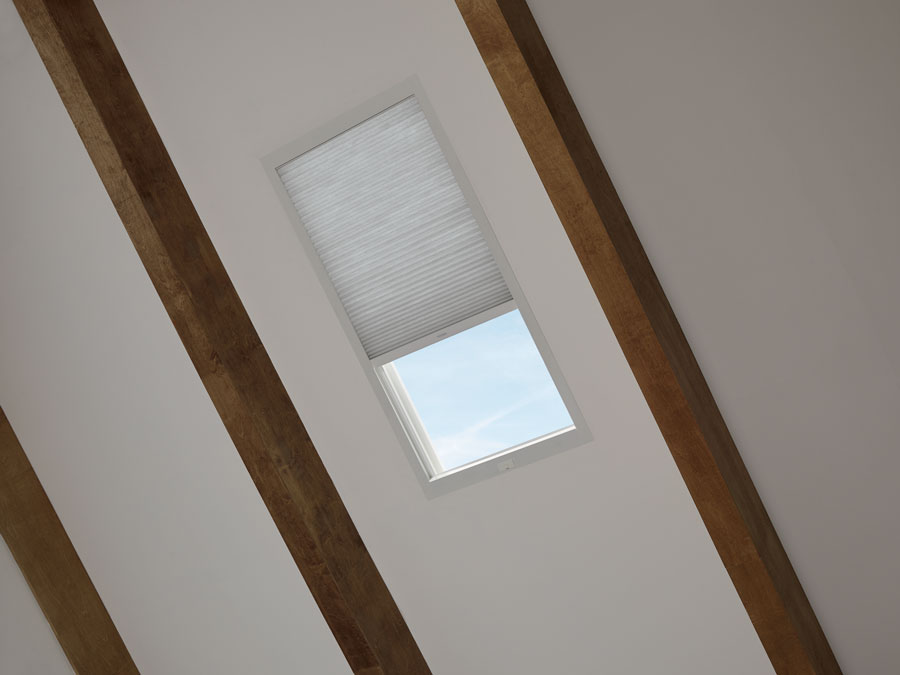 Heat Rises. That's a Problem.
But it doesn't have to be! Our Duette and Applause honeycomb shades feature the energy efficiency of cellular design. That means insulation at your windows–especially important when you have skylights. During the colder times of the year, when your valuable heat rises, you won't be losing it out your skylights. Energy efficient shades for skylights offer you cost savings to protect the atmosphere in your home–providing comfort throughout the year.
Light-filtering & Room Darkening. You Choose.
The location of your skylights has a huge impact on the window shades you need. The beauty of productive morning sun rays sounds tempting. But if you're trying to sleep in–especially now as the time change approaches, you might end up feeling as though you're in the spotlight. Bedrooms are the perfect place for room-darkening shades for skylights. How about your kitchen or living room? Natural light dispersing throughout these rooms will create an inviting atmosphere and even add to the experience of cooking or lounging about. You want to enjoy the soft light that comes from the outdoors, without feeling frustrated. Light-filtering shades for skylights will enhance your home with the right environment during your most active times of day.

Hard-to-reach windows? No problem.
Typically, your skylights are out-of-reach, and it can be difficult to manage the window coverings you select. Depending upon how frequently you would like your shades for skylights to adjust, there are different operating systems available. In the case of skylights that feature light-filtering qualities that bring in soft ambiance, you may want to leave them in that position for great amounts of time. Manual wand control gives you the option to adjust them when it suits you. However, if you think that continual adjustment is important, especially when featuring fabrics with room-darkening qualities, motorized shades will be the perfect way to add effortless function. Shades for skylights that have PowerView Automation can be adjusted open or closed with the touch of a button on your Pebble remote or your favorite device. Using the PowerView App, you can set schedules and save favorite room settings so your skylights showcase the light control and energy efficiency you need exactly when and how you want.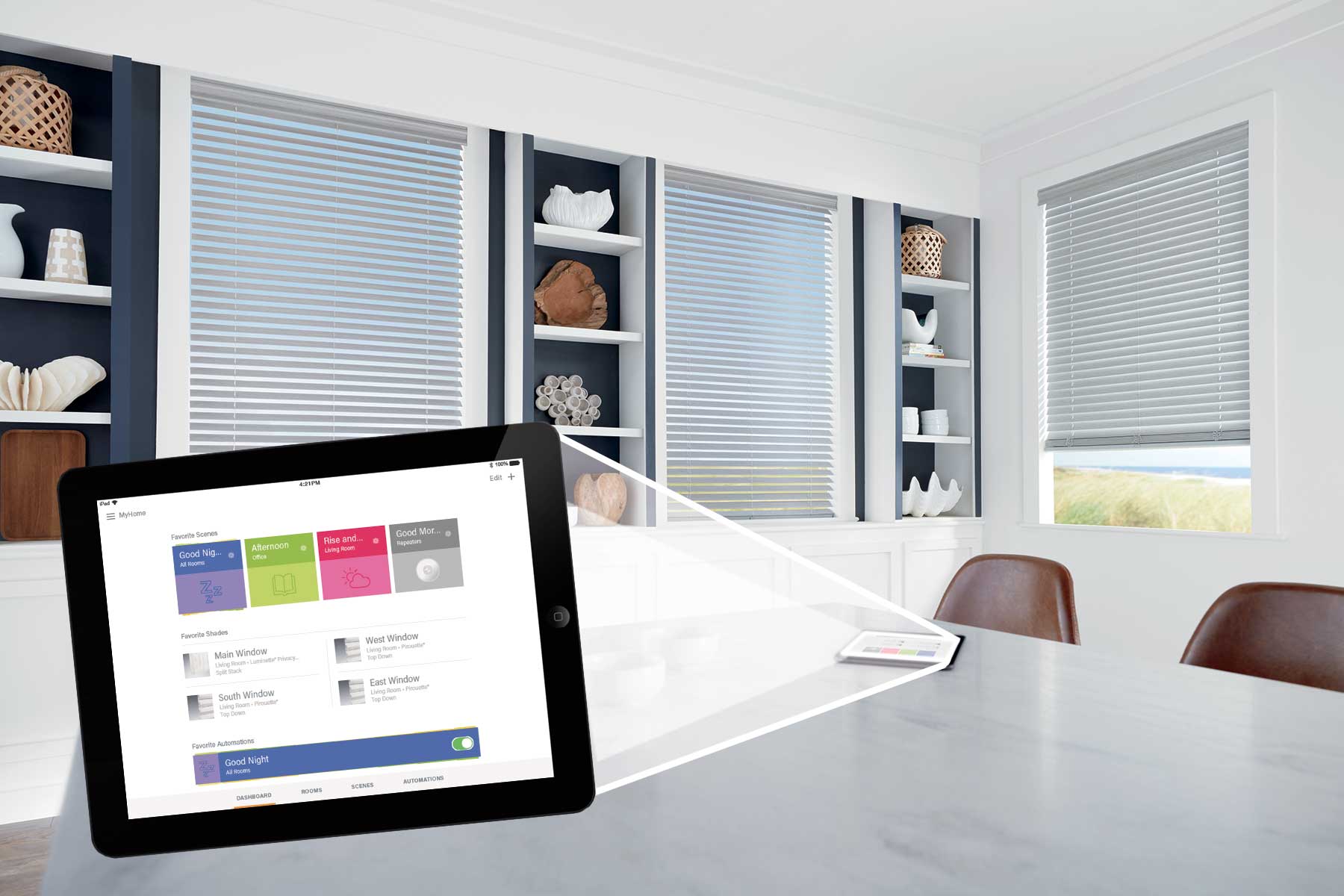 Finding the perfect shades for skylights was once a tricky problem for homeowners. That's no longer the case, as we have options for you that will enhance the light in your home, while offering the protection and benefits you need. Our team, at California Window Fashions, will come you for a free, in-home consultation so we can help you discover the right solutions for your windows. Contact us today!