When you think of the perfect room atmosphere, what do you see? Do you see the possibility of window shades that have the ability to alter your mood, your energy levels and your productivity? How about ones that completely transform your room for varying purposes at different times throughout the day? Let us show you how our collection of sheer window treatments can do all of that and more!
Let The Sunshine In – Without The Glare!
Our sheer window treatments are unique because they create beautiful effects by diffusing natural light. That's right, now you can let the sunshine in–as little or as much as you want–giving you the warm, soft glow of natural light without the harsh glare. With sheer window treatments, like our collection of Silhouette Window Shadings by Hunter Douglas, you can rotate the fabric vanes for infinite degrees of light control and privacy! For wide windows and sliding doors, our Luminette Privacy Sheers collection comes in an array of sheer and drapery-like fabrics for unlimited light-control and privacy options.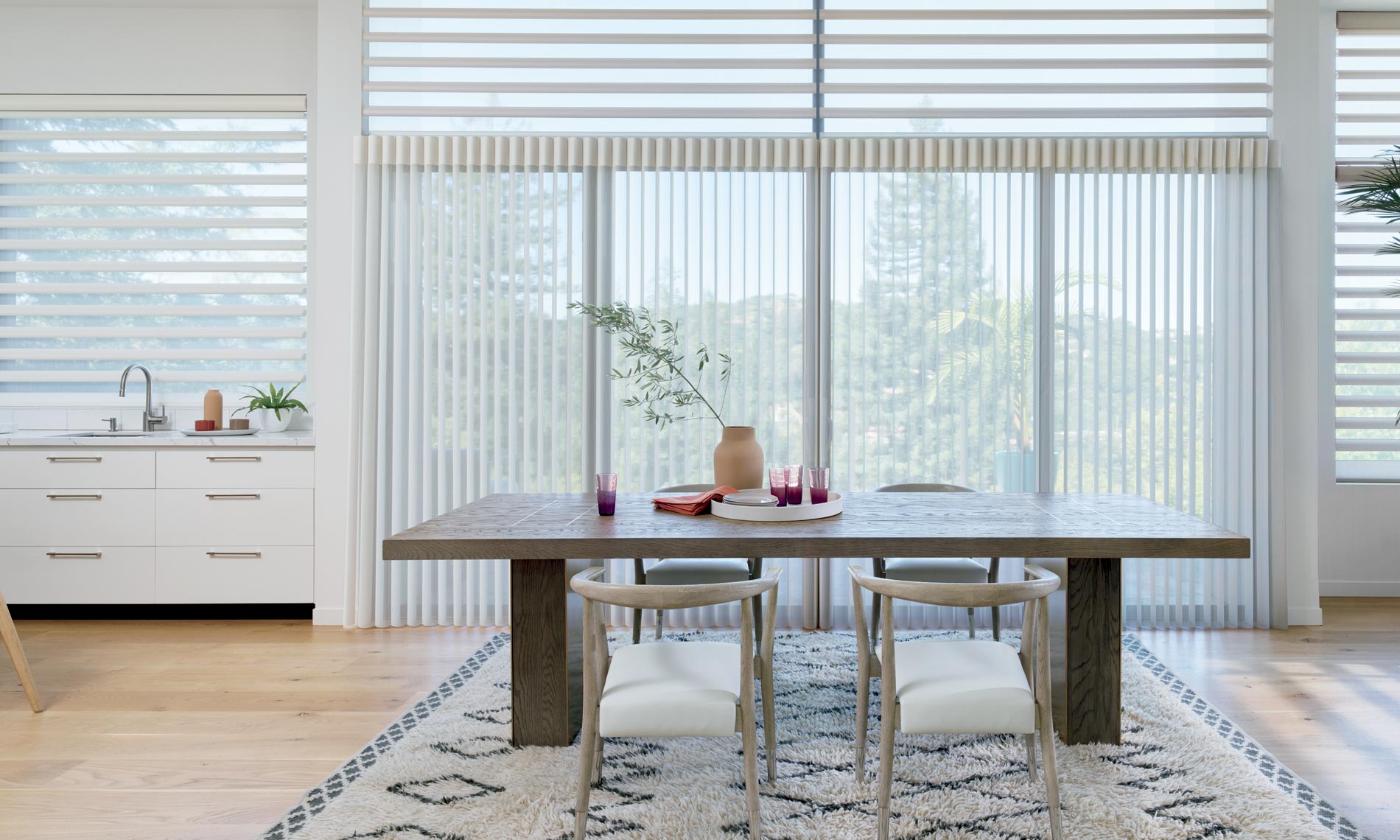 From Sheer Light to Full Darkness
Who would have thought that a window treatment could offer both a sheer construction–for a soft, translucent view–as well as full blackout features? This provides your room with an instant transformation. Our sheer window treatments, like Silhouette and Nantucket, have blackout options for the ultimate metamorphosis of any room. Your bedroom, while offering lots of natural light and an awesome view during the daylight hours, can become a dark sanctuary for sleep anytime you wish. Your living room or family area can go from a bright inviting space, to the perfect "movie night" room in seconds!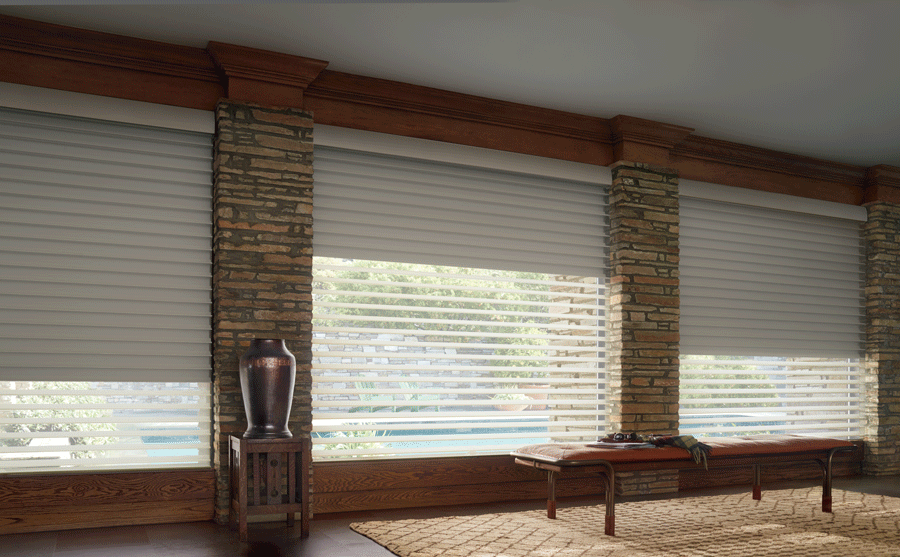 Ultimate Control – Effortless and Convenient
Are you softening to the idea of sheer window treatments yet? Let's take it one step further by offering you the ultimate in control–motorization! All of our sheer window treatments come in a variety of operating systems, including PowerView, a wireless operating system that gives you the power to control and schedule your motorized shades from your smartphone, tablet, or a remote control. PowerView raises the transformational value of your sheer shadings with the touch of a button for your perfect room ambiance–morning, noon and night. This operating feature is also compatible with whole-home automation systems so you can synchronize with your other Smart Home devices to create picture-perfect settings all day, every day.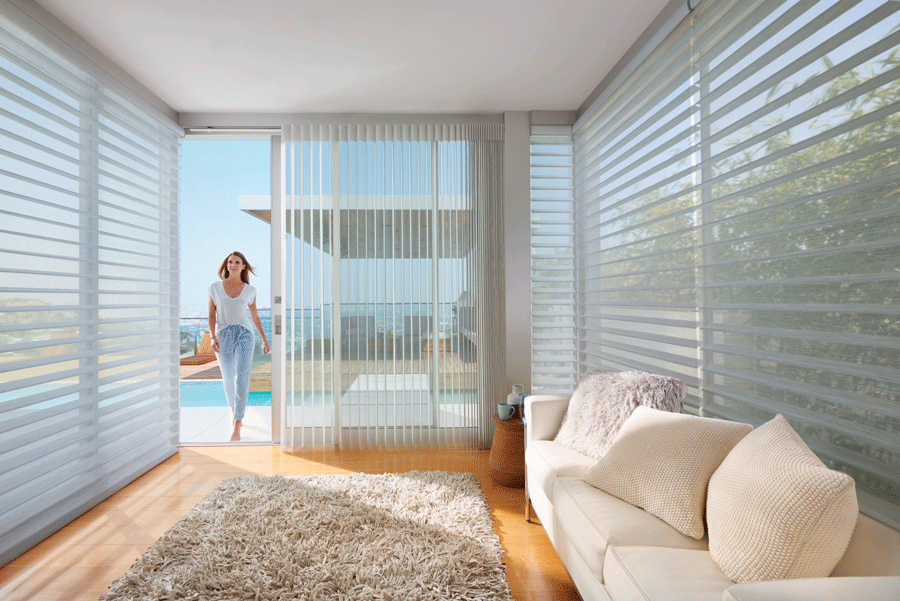 Sheer Window Treatments–The Perfect Solution
Are you convinced yet? Our collection of sheer window treatments are the perfect solution to give your home plenty of welcoming, natural light without the glare. With room darkening features, sheer view-through and motorization, you simply can't go wrong! You'll not only increase the quality of your living space, but your life! Contact us today for your free, in-home consultation, or visit our Roseville showroom. Our design specialists can't wait to help you transform your dreams into reality!