Ahhh…night time. The work is done for the day and it's time to climb into bed to get some much needed rest and a recharge for the next day. Nothing feels more relaxing than slipping under the sheets and stretching out, finding that perfect spot. If only those street lights weren't shining through the window…if only the cars driving by didn't light up the room like a lightning storm, whenever they pass. You think to yourself, "It will be fine once I fall asleep." Is that really good enough? Let us show you how our collection of blackout shades can help you take back the night and turn your bedroom into a sanctuary for sleep. We have a huge collection of shades that offer blackout as well as other room darkening features with varying opacities to fit any home decor and personal taste. See below for some of our favorites!
Blackout Shades: Sheer Transformation
We have a large selection of sheer shades, like our Silhouette and Nantucket collections, that offer sheer shadings for daytime light diffusion and maximum view-through, making any room glow with natural light and beauty. Sounds great so far, right? What makes these collections even better is that they can be outfitted with blackout features to instantly transform your space from light and airy to still darkness in seconds! You get all of the benefits of sheer shadings–soft, voluptuous fabrics, view-through, privacy control–as well as room darkening effects, all in one!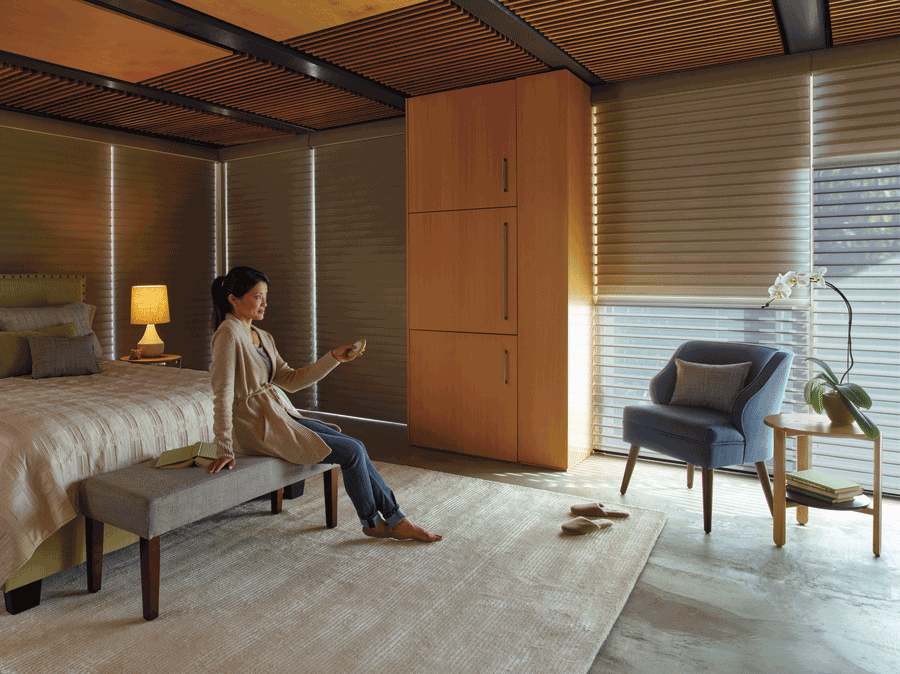 Blackout Shades: Designer Touch
If you have floor-to-ceiling windows or large window openings, our designer roller shades may be exactly what you're looking for. Our designer roller shades come in a selection of fabrics in contemporary prints or solid colors and offer a simplistic on/off light control. Similarly, our designer screen shades, work in the exact same way except they offer different levels of perforation to preserve your view when the shades are down. Both of these collections have blackout capability in varying opacities to meet individual tastes and offer stunning aesthetics to compliment any home decor. And with our roller shades, you'll get the smallest light gap in the industry, giving you the ideal room-darkened experience.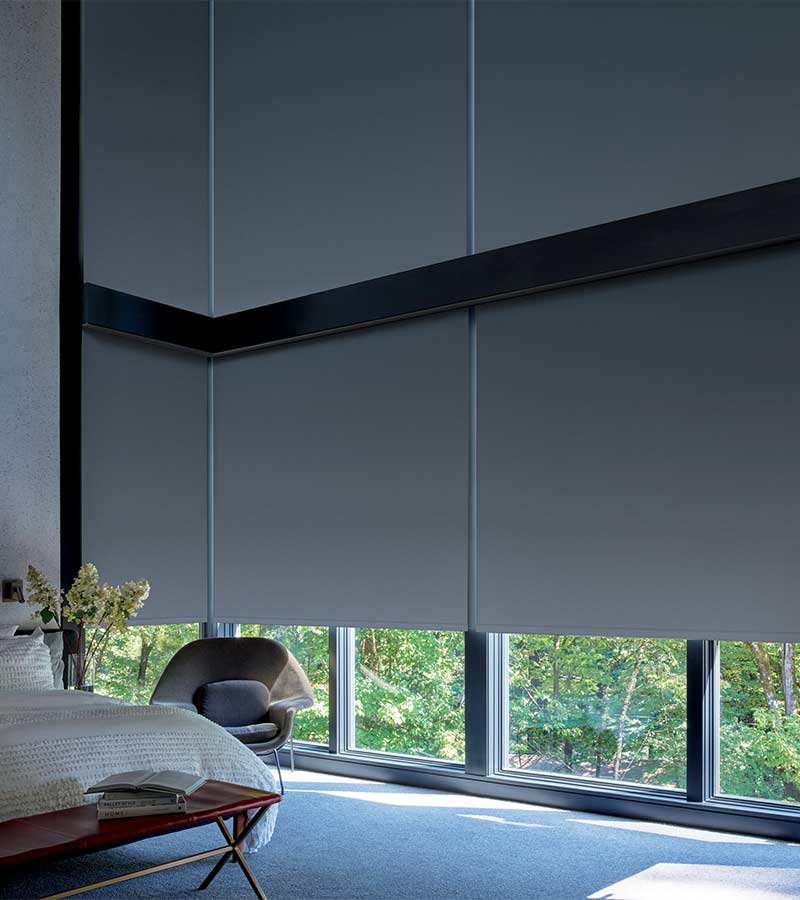 Blackout Shades: Roman Style
Another great option for blackout shades are our Solera Soft roman shades and Vignette roman shades. You can have the value of time-honored tradition that is congruent with roman shades–the clean, crisp lines, luxurious fabrics and spectacular ambiance–with room darkening in varying opacities to suit your needs. These shades can also be ordered with the top down bottom up operating system to add even more versatility and brilliance in design. Love the idea of top down bottom up shades? Take a look at one of our recent articles.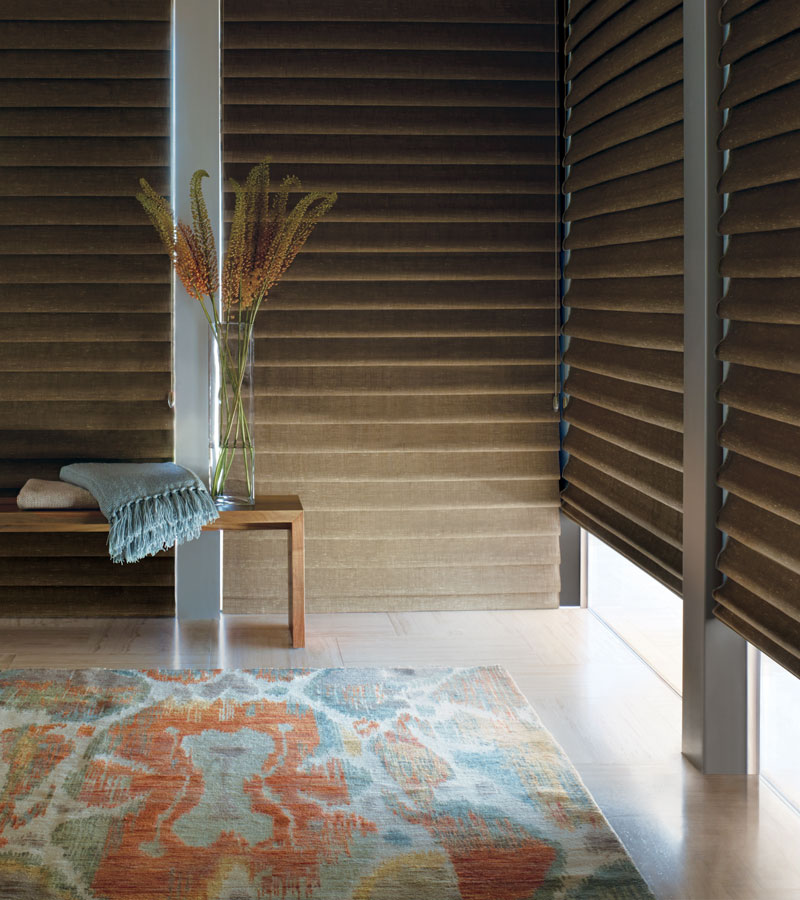 These collections of blackout shades are only a few of the products we offer with this life-changing feature. You can also check out this helpful guide comparing room-darkening and blackout features to decide which is best for your space. Even better, contact us today for your free, in-home consultation. Let our design experts show you up close and personal how our blackout shades can upgrade your home and your lifestyle!