Do you want sleek style or thermal insulation? In the past, you've probably felt like you had to pick just one. With the latest innovations from Hunter Douglas, you can have the best of both worlds in one shade. Our newest collection of energy-efficient window treatments, Sonnette Shades, has combined top features into a chic, insulating window covering. Want to see how they work? Take a look…
The Innovative Combo: Roller + Cellular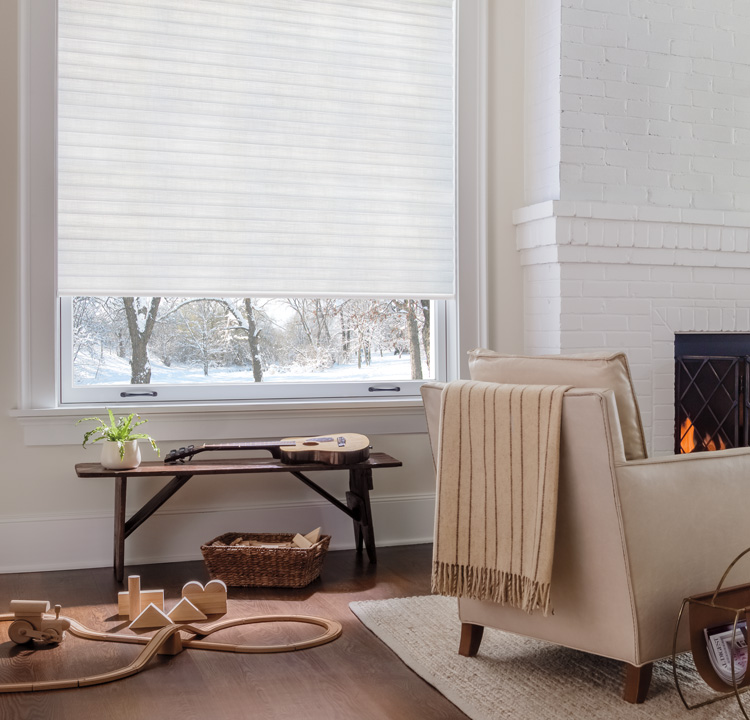 Sonnette Shades combine two classic designs, incorporating the favorite features and sleek styling to create one beautiful, functional treatment. Sonnettes have the clean lines and simplistic operation of roller shades, giving you the sought after low-profile design. The rounded cellular design of Honeycombs offer insulating properties to help you maintain a comfortable environment all year. Don't compromise on your environment when you can have style, function, and energy efficiency.
Sonnette Shades Offer Solutions to Common Problems
All windows are different, as well as the rooms in your house. You need different solutions for each space, like room darkening for bedrooms, privacy for bathrooms, and light control in your living room. Let us help you find custom solutions for your entire home; it will revolutionize the way you live. Bare windows or poorly-designed window treatments will cause common issues that you shouldn't have to deal with…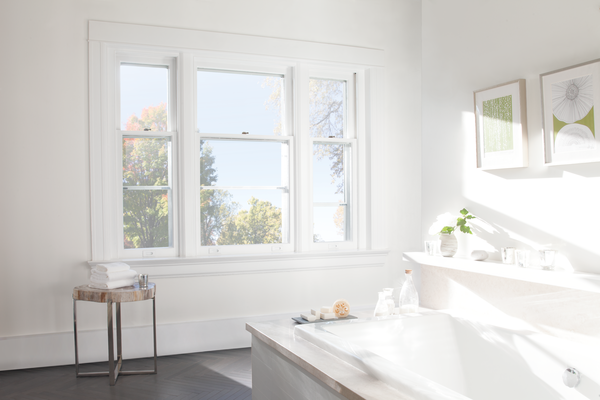 If you have bare windows, this might look familiar. You probably avoid this space completely, especially with the bright, California sun. Sure, the view is beautiful, but what about the issues? The sunlight streams through with harsh UV rays, which can damage your furniture. There's horrible glare and the temperature is uncontrolled. And, with this being a bathroom, there are no solutions for privacy. You deserve to feel comfortable in every room of your home. We have a solution.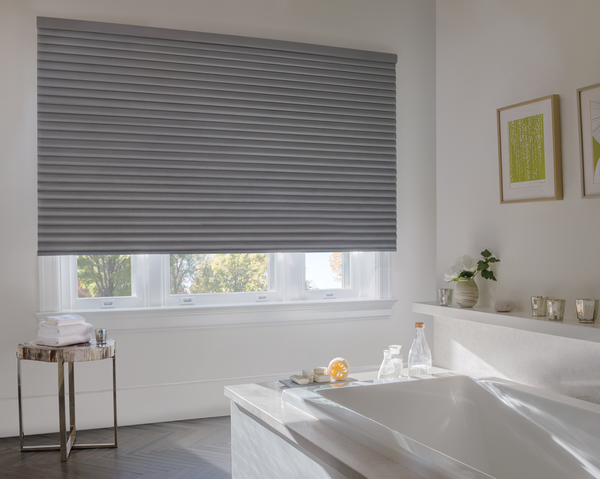 Sonnette Shades solve all of your bare window issues. Not only are they simple to use, but they're also incredibly stylish. When closed, they will look like a stunning backdrop. You can choose your favorite fabric to match your home's decor. The sunlight will be blocked, so you won't have to deal with glare or direct light. Adjust the shade to your liking for the right amount of privacy. Plus, the rounded cells will help to maintain a steady, comfortable temperature–no matter the season. Control is right at your fingertips.
Have It All with Custom Shades
Take a look at your home. Do you need solutions for privacy, light, or energy efficiency? What about all 3? Our Sonnette Shades, and full line of Hunter Douglas products, will provide the solutions you need. Let an expert help you. We can show you the latest innovations and top styles. Contact our team at California Window Fashions for a free, in-home consultation.