We're entering early springtime in Roseville, CA. We know that these temperatures can be moderate at best. It may not be the California warmth that you're looking forward to quite yet, but it is exciting to be out of the chillier winter months. As this next season approaches, have you been thinking about a spring refresh within your own home? Pattern is a great way to update color and texture throughout your spaces while staying close to your original style.
Selecting Spring Colors 
Switching up accent colors for each season is a great way to keep your home feeling current and fresh. Spring is no exception to this! Using the colors associated with spring will help create a refreshing vibe. Spring is often known for pastels and soft shades of color with flowers beginning to bloom. Fabrics offer color, pattern and texture to personalize your home.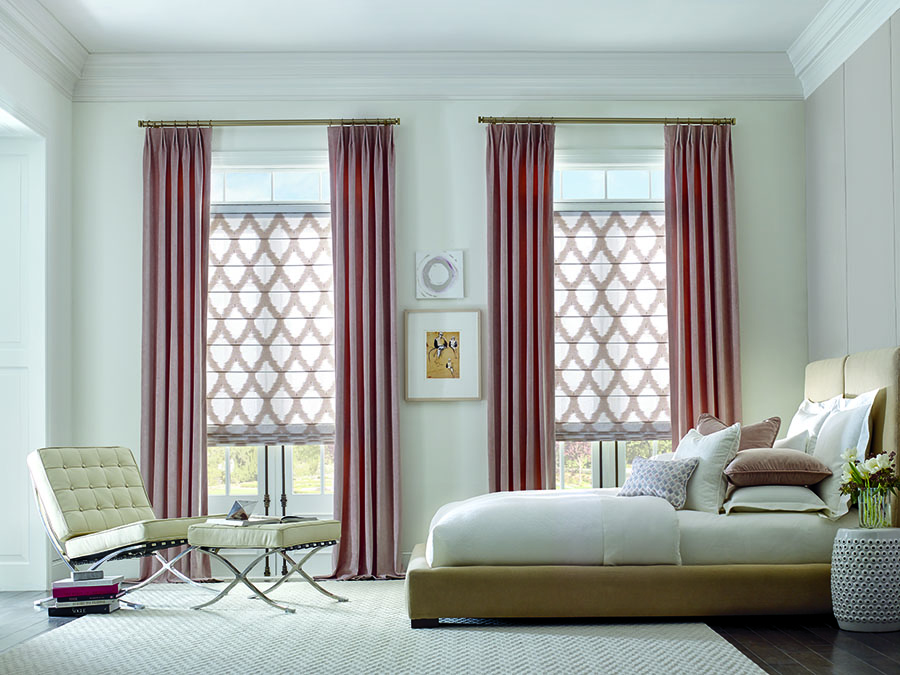 This spring refresh might be the perfect time to take on a new design trend. Gold touches–like hardware and accents–are adding glamour and style to homes everywhere. It's soft, but sophisticated, and metals pair well with the colors of springtime!
Personalize with Your Favorite Patterns
When it comes to creating a personal look in your home, layering fabrics is a beautiful way to add a customized & stylish atmosphere. Patterns not only liven up the space, but they go well with solids or other patterns. Mixed patterns? Oh yes! When it comes to mixing patterns, it can seem tricky. But, stay with us. We are letting you in on the rules to remember…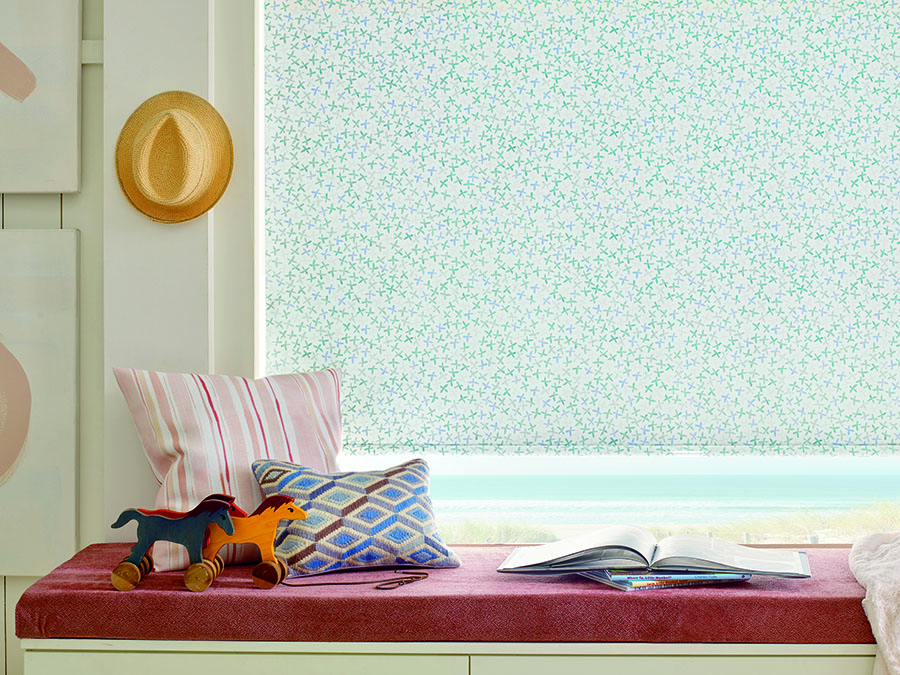 Tell a color story.

Deciding on colors means no more than three or–possibly–four colors. Take a look at the roller shade scene above. You'll see peach, blue and white. Stick with a selection of colors to create the look. 

Play with the hues. Once you choose colors, you can vary the "shades" within those color families. Coordinating colors will tell the story with layers of dimension.
Keep your eyes intrigued.

Mixing patterns doesn't only mean mixing the type of pattern, but also the size. Notice in the photo above how the shades feature a tight knit pattern where the pillows are a larger scale design.

Mix and match.

Within the three colors that you have chosen, you can select different patterns–stripes, dots, paisleys & more–it's your masterpiece! 
Textures of Springtime
Spring is the perfect time to carry over textures from the winter coziness that you have throughout your home. With the trees budding outside, what better time to be there now to bring in some natural textures to your home? Window treatments are one of our favorite places to start because it can really ground a space while adding both style and function.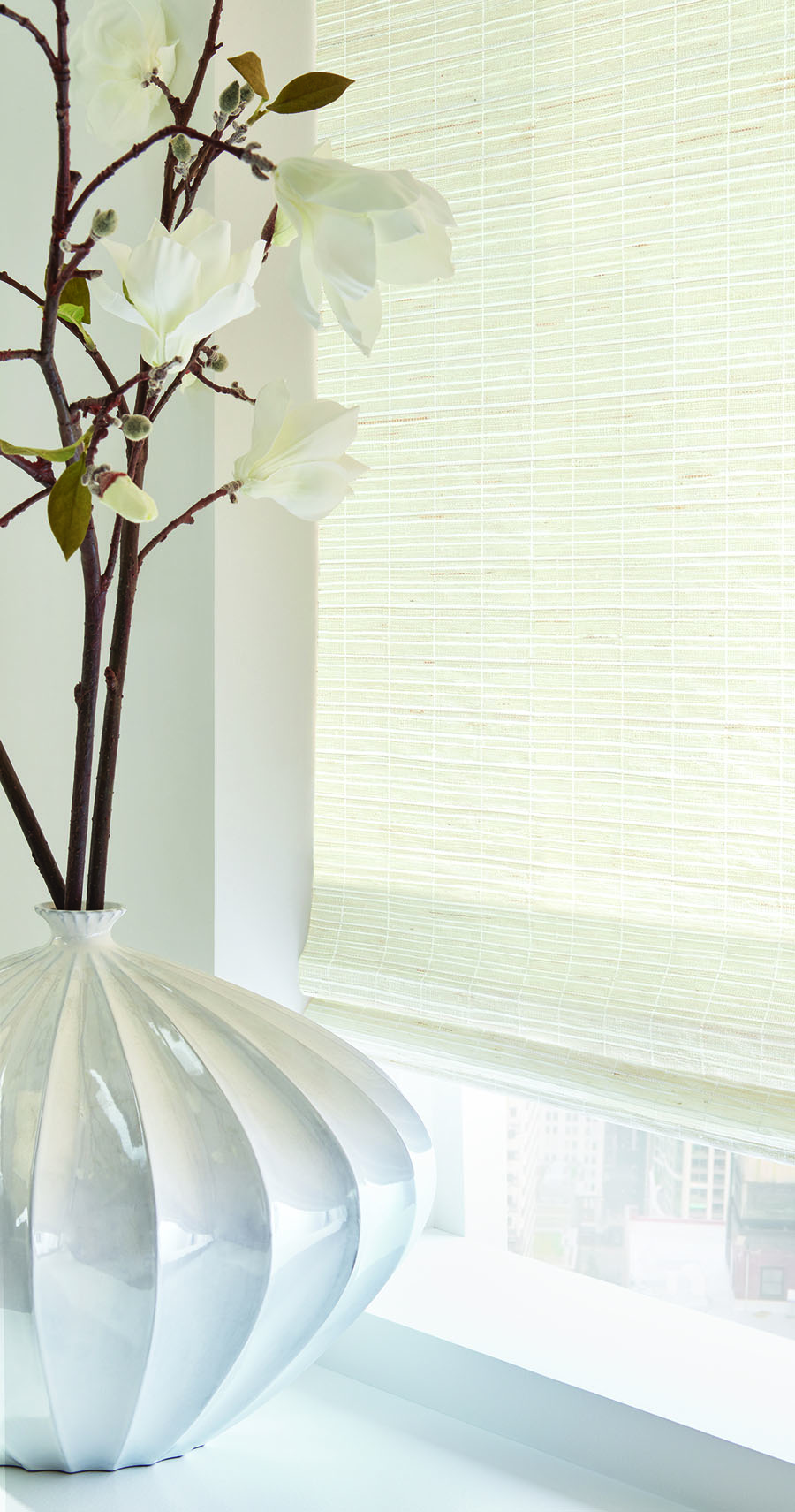 If you like the idea of adding a more subtle pattern through texture, our woven woods collection of window treatments as a great place to start. They are made up of different reeds, grasses and wood to beautifully filter the light coming through your windows while also acting as a stunning backdrop.
Time to Get Started with Your Spring Refresh
Our team here at California Window Fashions is eager to help you with your spring refresh. Contact us today to get started with your FREE consultation.