.When it comes to styling your bedroom, there are a few things to keep in mind. You want it to be cozy, relaxing, and the perfect oasis for yourself. We have compiled a few of our favorite bedroom design tips that can be implemented in any bedroom.
Gravitate Toward Your Favorite Color
Our last post was all about the color of the year for 2021, and while it was a vibrant yellow paired with a beautiful gray, the notion is more "pick your favorite color and a neutral to pair it with." Color is one of the quickest ways to change up the entire feel of a space. Whether you splash some new paint on the walls or switch up your throw pillows, your personality will shine through by adding your favorite color.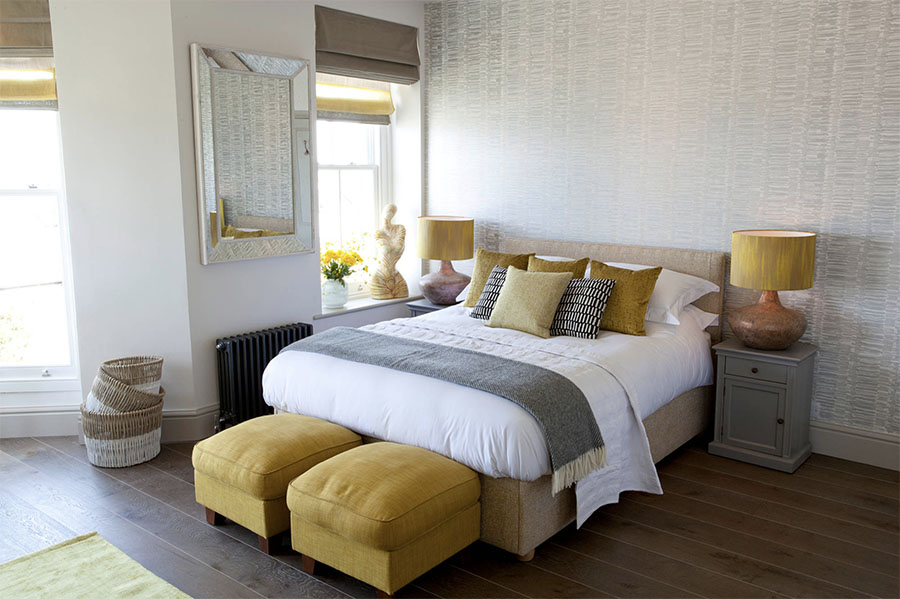 Layer in Some Texture
It's important that you feel like this space is truly yours! After all, it's where all of your days begin and what better way to wake up than in a space you adore. Adding in textures is a fun and cozy way to change out certain pieces throughout your room. Think bedding, shades, rugs, and whatever else catches your design eye! Window treatments are especially important in the bedroom.  No one wants to be disrupted by outside lights while they're trying to sleep.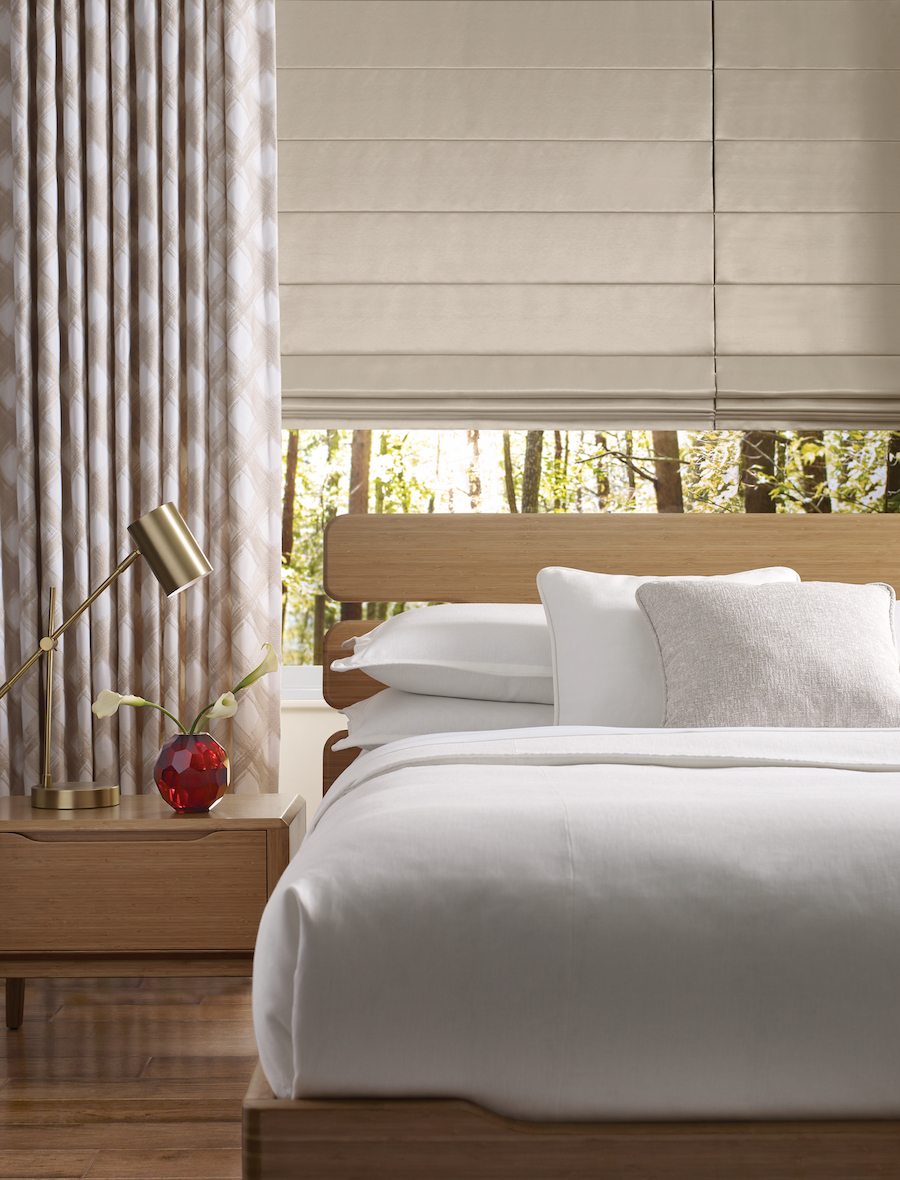 Adjust the Atmosphere
So we've talked about what you can add in and change throughout your room to switch up the look, but we haven't forgotten about the feel. Comfort is one of our favorite bedroom design tips. Controlling the lighting, temperature, and privacy are all contributing factors to this. With the perfect window treatments, you can do all of that and more!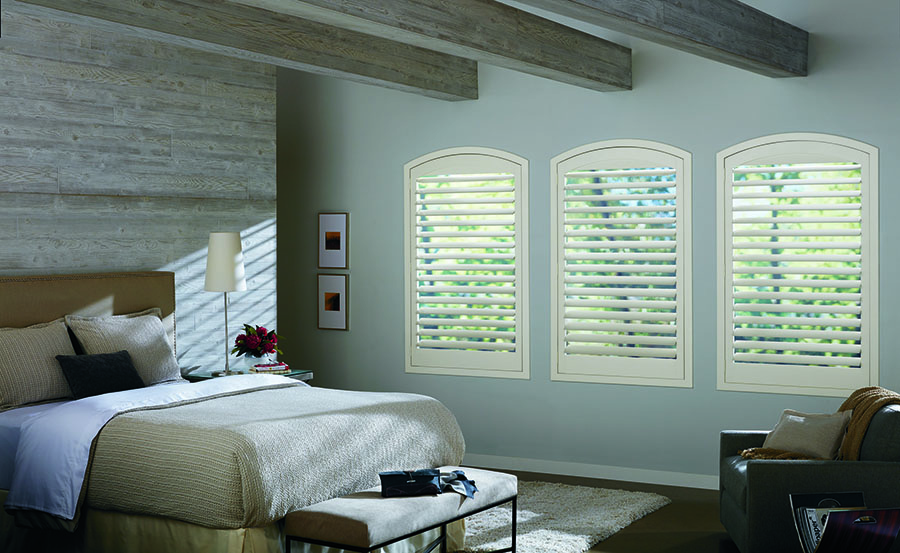 With smart shades you can even set them on a schedule to open up automatically when your alarm goes off in the morning! If you like it pitch black when you sleep, there's room darkening shades. Top down shades are the perfect blend for an ideal balance of natural light and privacy.
Keep it Clean
It's time to stop treating your room as a "catch all" space. Your mind will thank you for it! Having less physical clutter around makes for less mental clutter as well. There's nothing quite like going to bed with a clear mind and being able to fully relax. That bogged down feeling you get when you wake up won't be lingering over you anymore.
Let the Fresh Air In!
Not only do plants look amazing no matter what your decor style is, but did you know they actually help to improve the air quality as well? Another one of our bedroom design tips is to add plants throughout your room. Most people tend to over water their plants, thus not living up to their green thumb dreams. But if your plants are in your bedroom, chances are you aren't seeing them as often as you would if they were in the kitchen or living room. This means you'll keep them alive longer while also improving the air quality for the most restful room in the house.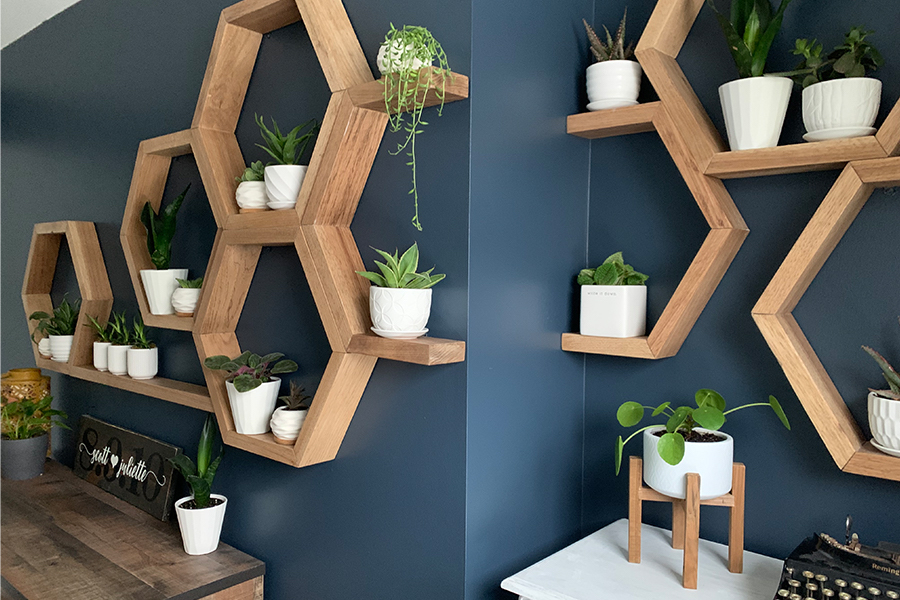 Which are Your Favorite Bedroom Design Tips?
If you're wanting to revamp your bedroom in order to start your day with the best foot forward and fall asleep at night fully at peace, you're not alone! California Window Fashions is here to help you get started today with all of your window treatment needs. Contact us today to get started with your FREE consultation.