"And now we welcome the new year, full of things that have never been" ~ Rainer Maria Rilke
A new year brings optimism for change. It's a time for reinvention when anything is possible. Why not give your home a fresh start? Metallic decor is going to be a top style this year. Its mix of modern appeal and trend is gaining favor in fashion and interiors alike. From sparkling and shining finishes to heavier industrial pieces, metallic decor has design versatility that will fit in with the design pieces you already love. Combined with your other favorite materials, such as glass, wood, and fabric, it's sure to usher your home into the new year with a unique, personal, and refreshing look.
Welcome an Industrial Look
Metallic decor is an obvious choice for achieving an industrial look. Welcoming it into your home doesn't mean you'll feel like you're living in a factory, though. When balanced with other materials, colors, and finishes, metal in small accents and larger pieces of furniture can fashion a sophisticated and comfortable space. This kitchen is a perfect example of that.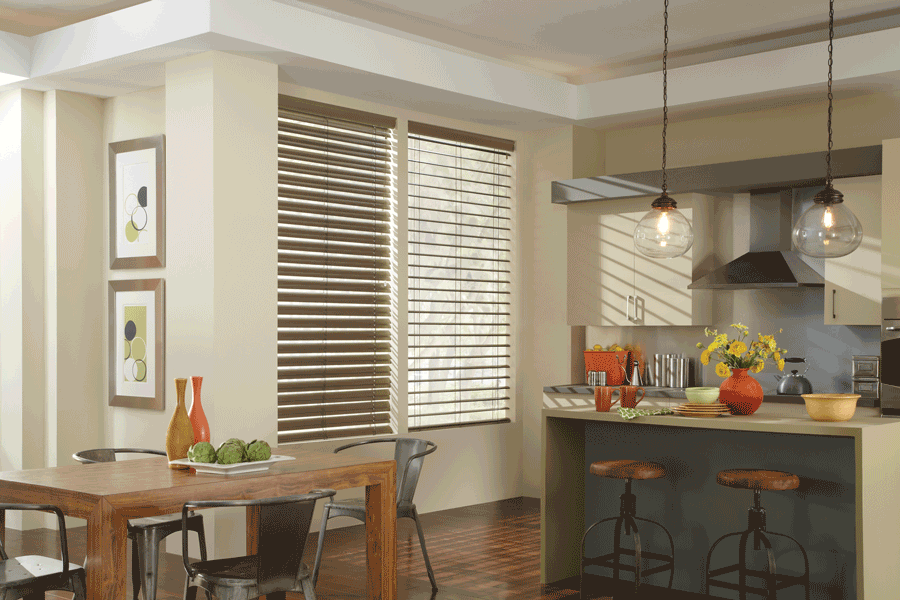 Metal seating is paired with a wooden table and smooth countertops. Polished accents, like the shiny canisters and industrial-style light, are offset by the room's mostly matte finishes. Hints of metal appear in the window blinds and framed artwork. They add highlights to the space just like the tangerine-colored vases, citrus fruits, and yellow florals. Metallic decor within industrial styling showcases form and function with strong, clean lines and a no-frills appearance all while creating a comfortable and sophisticated feel. It could just be the perfect look for your home in the new year!
Welcome Glimmering Accents
Metal doesn't have to be cold and hard. That's the beauty of metallic decor. It brings out metal's softer side and adds gorgeous contemporary appeal to your home. For a finished, polished look, shimmering accents can't be beat. Look at how small glimmers of metal make a big impression in this living room.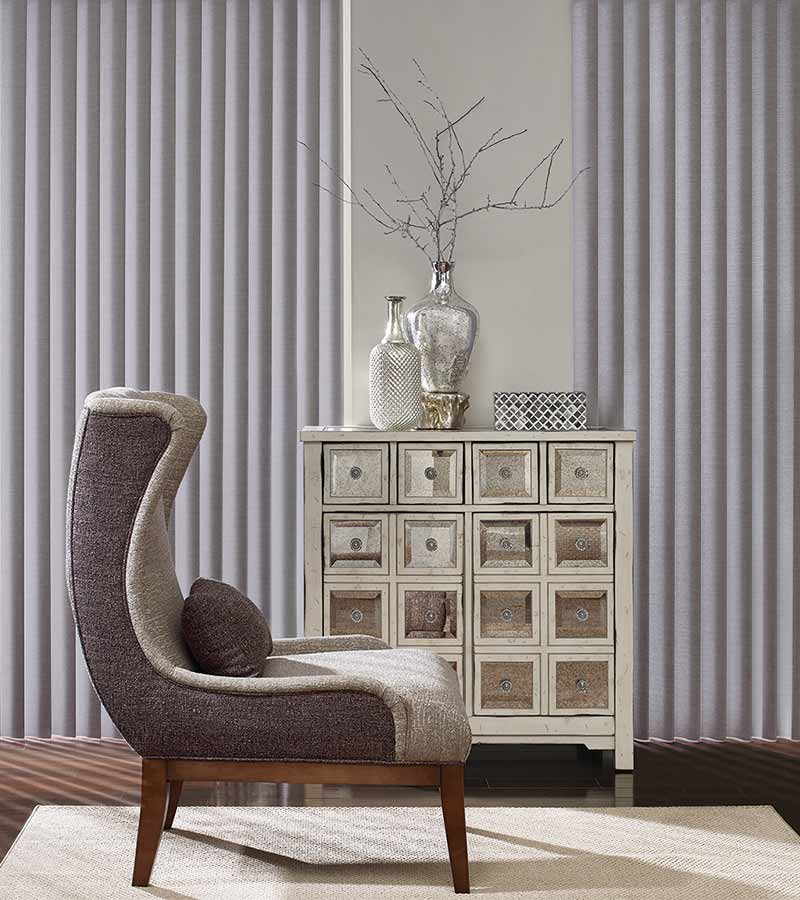 By carefully and intentionally choosing your home decor accents, you can have incredible style and lifestyle function in your home.
Welcome Gorgeous Fabrics and Finishes
Furniture and accent pieces aren't the only ways to incorporate the beauty of metal. Metallic fabrics and finishes are great for bringing the essence of metallic decor into a space. Throws, pillows, rugs, and window coverings can add luster and elegance in an unprecedented way. The Alustra Collection from Hunter Douglas is ideal for achieving this look.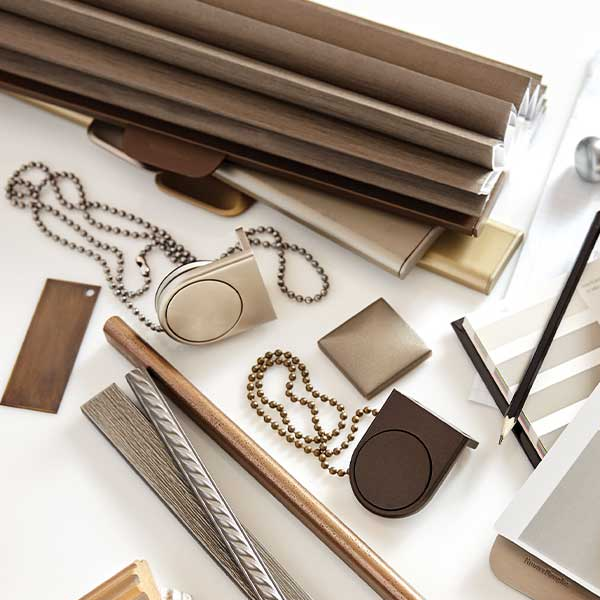 With exclusive metallic hardware finishes and fabrics, window fashions from the collection reflect light to create both beauty and distinction in any room. Coordinate the Alustra hardware finishes with other fabrics for contemporary flair and subtle sheen that will enhance the look and feel of any space. Make this the year you embrace metallic decor and set your home apart with sheers, shadings, and hardware from the Alustra Collection.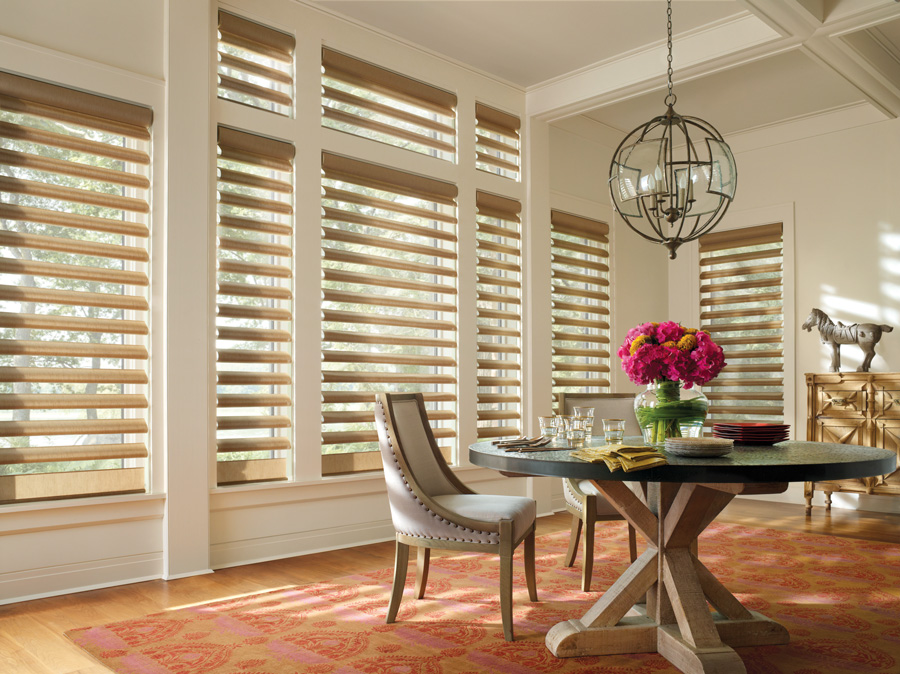 As you welcome the new year and imagine all the possibilities waiting for you, imagine the beauty and style that metallic decor can bring to your home and your life. Whether you love the hard edge of industrial design or prefer the polished look of metallic accents and fabrics, we'd love to help make your new year bright with metallic decor. Let us come right to you with samples, ideas, and advice to help you create the look you want. Get in touch with the team from California Window Fashions for your FREE in-home consultation.