Children are incredible. The pattering of their little feet, their mischievous smiles, and their seemingly limitless energy fill your heart with an immeasurable amount of love…and your mind with quite a bit of worry. The safety of your children is likely number one in your book. While cuts, scrapes, and Band-Aids are all part of life with kids, there is a lot you can do to prevent your little ones from encountering serious harm. Knives out of reach and cleaning supplies locked away? Those are obvious examples, but have you checked to make sure you have child-safe window coverings? The U.S. Consumer Product Safety Commission reports that corded window treatments are among the top five hidden hazards in American homes. Fraught with warning labels, tags, and messages about the risk of strangulation, cords still dangle from blinds and shades all across the country. This month, we want to help you turn your home into a safer environment for your whole family. Here are five options for making your window coverings child-safe.
1. Go Cordless
Safety experts recommend using only cordless window coverings in homes with children. Hunter Douglas has made this easy with the LiteRise operating system. To raise your shades, simply push them up with your hand. To lower them, pull down. Wherever you put them, they stay.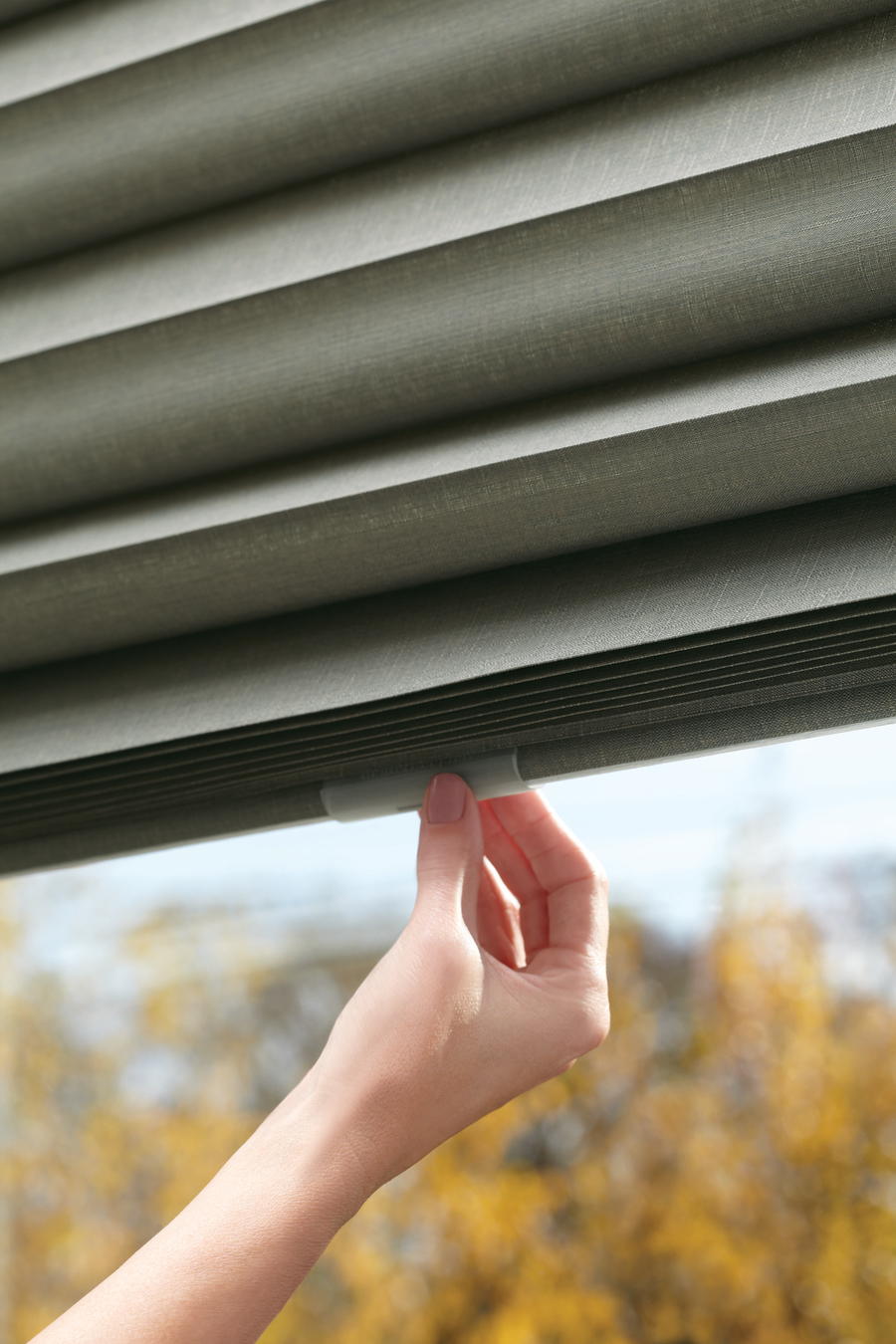 It's that easy. So easy, in fact, your kids and pets can even operate them. They'll slide out of the way with a gentle nudge from a little hand or nose. LiteRise makes your shades and blinds cordless, user-friendly, and, most importantly, safe.  And you'll get the peace of mind you deserve.
2. Motorize and Automate
If you're looking for a way to make your home safe and less work–and what parent isn't, really–then PowerView motorization is just what you need. Push a button on the sleek Pebble remote or tap the app on your favorite device, and your window coverings will adjust–no cords needed.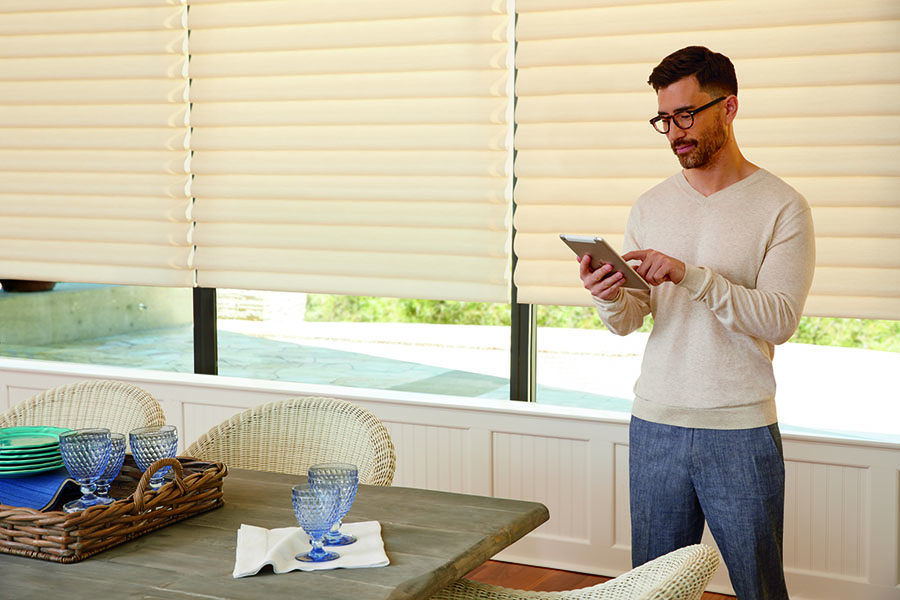 Better yet, set and save favorite scenes throughout your home and program them to occur automatically. We know you have so many things to think about and to do, so take opening and closing your window coverings off of your already packed schedule. Your home can be safer and your life can be simpler with PowerView…every parent's dream!
3. Choose Shutters
Shutters are beautiful and cordless by design. Offering excellent light and privacy control, they are a great choice for child-safe window coverings in your home. Shutters are also durable, and you know better than anyone what a great feature that is when kids are involved! Plus, they have other built-in child-safe components.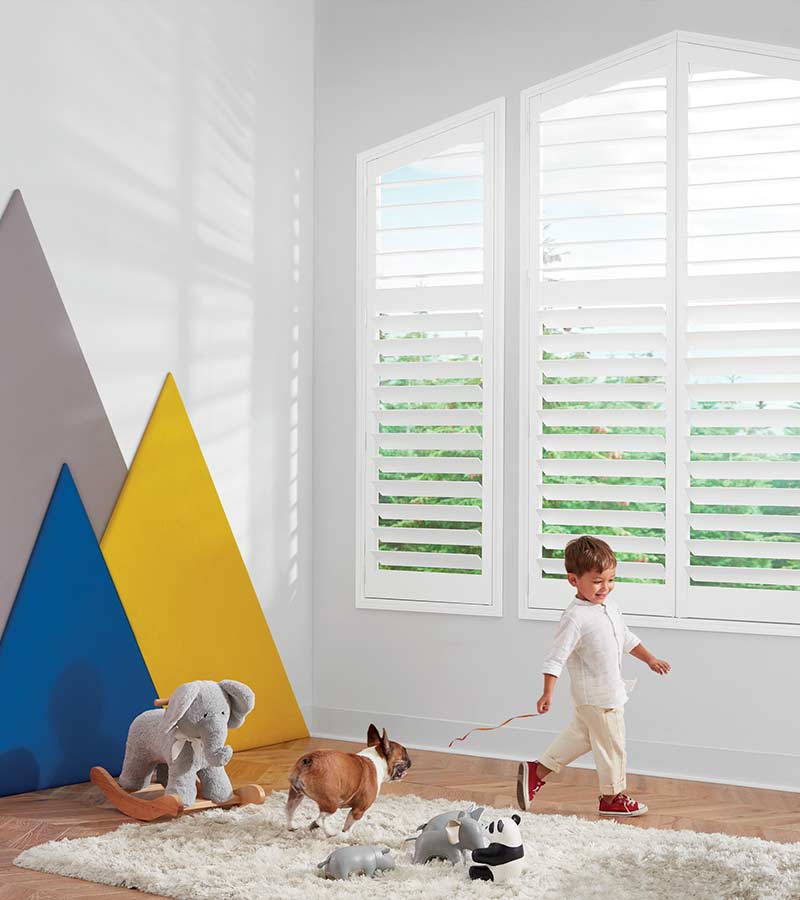 A heavy magnet, or a no-magnet locking system, keeps your shutters closed and little hands from opening them. Crafted to never close inward, they are well suited to homes with young children.
4. Use a Retractable Pull-Cord
While cordless is ideal for child-safe window coverings, there are times that it simply isn't an option. In this case, Hunter Douglas has a safe cord option. UltraGlide operation uses a retractable pull cord.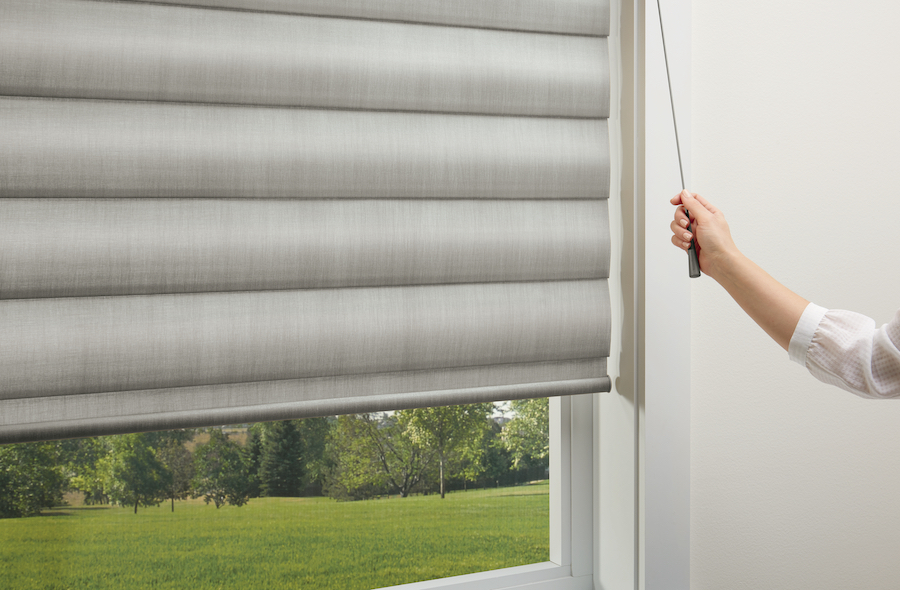 You can make the cord length short so it is out of your child's reach. Then, when you pull to raise or lower your shades, the cord retracts and always stays the same length. You get the best of both worlds: the function of a cord and peace of mind knowing that it is safe for your family.
5. Install a Continuous Cord Loop
Another way to make a cord safe is with a continuous cord loop. Rather than hanging down, the cord is looped by a mechanism that is securely fastened to the inside of your window frame.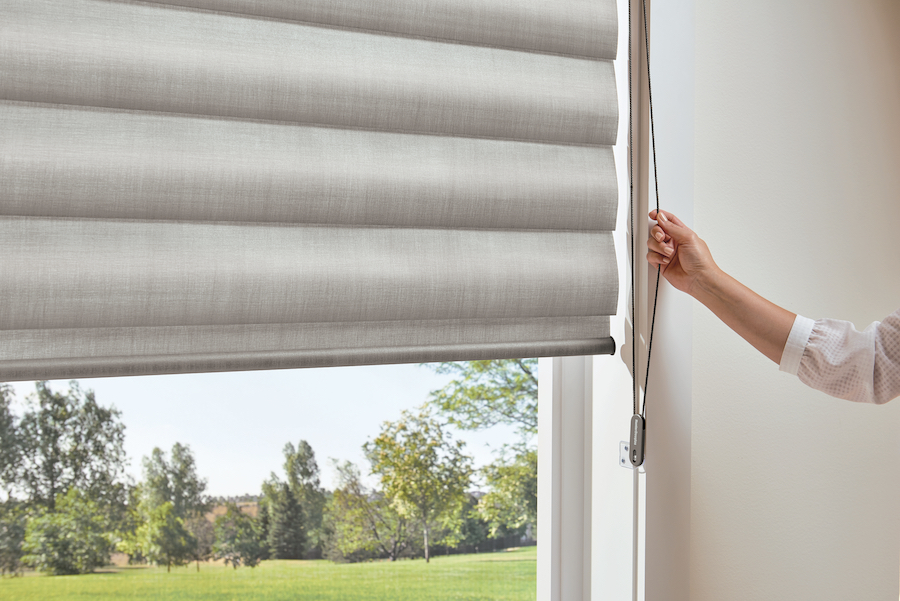 To operate, you simply pull down on the front half of the loop to lower the shade or pull on the rear of the loop to raise it. No dangling strings, no danger! With a continuous cord loop, you can have continuous confidence that your window coverings are safe for your children.
So, while you may say, "Wait a minute," a hundred times a day with your children, don't wait even a minute to make your home a safer place for them. Let us help you find the right options for child-safe window coverings this month. Stop in today or contact us at California Window Fashions for a free, in-home consultation.