If you are a grandparent, you'd be hard pressed to find anything better than your grandchildren's' snuggles, giggles, and tiny toddling feet. Spending time with those little ones is pure joy in your life. Just looking at them or listening to their happy babbling fills you with an overwhelming feeling of love like no other. But what happens when they aren't in view? Or when they've snuck away and all is quiet? Here's another question: Do you have child safe blinds in your home?
The Age of Child-Proofing
We're living in the age of child-proofing. With the abundance of social media sharing, today's parents are hyper-aware of safety. They're installing gates and locking cabinets even before their little one is crawling. And, they know full-well the dangers of cords. Child-safe blinds go up in every room, often before baby even arrives, because (in their minds) it's just not worth the risk.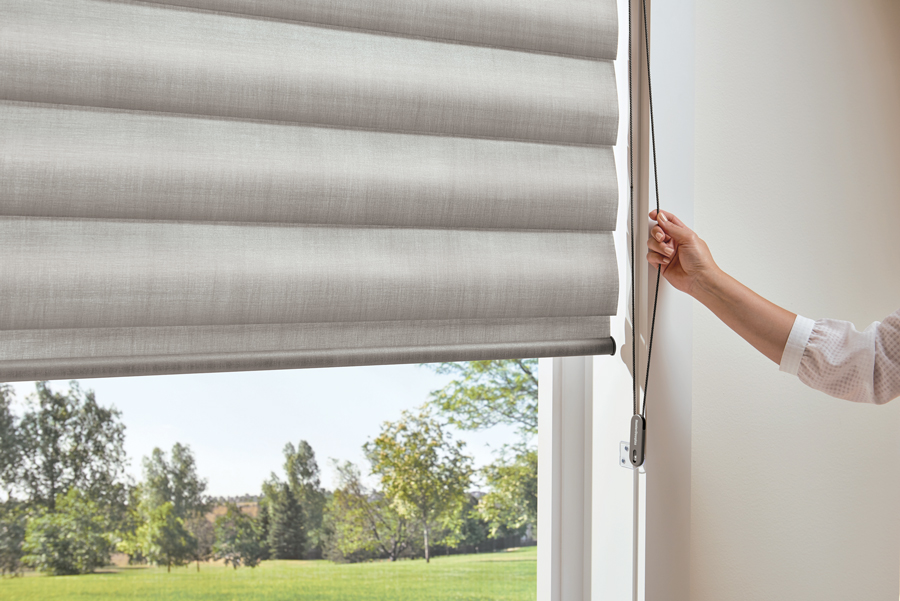 A Visit with Gram & Pa
Do you remember the days of kids riding in the car without a carseat and infants sleeping in whatever position they want? The rules have definitely changed over the years. Today's safety regulations are a result of research and, unfortunately, the accidents and deaths caused by life without them. Parents are inundated with information about how to keep their children safe through every age and stage. But, grandparents aren't always in the loop.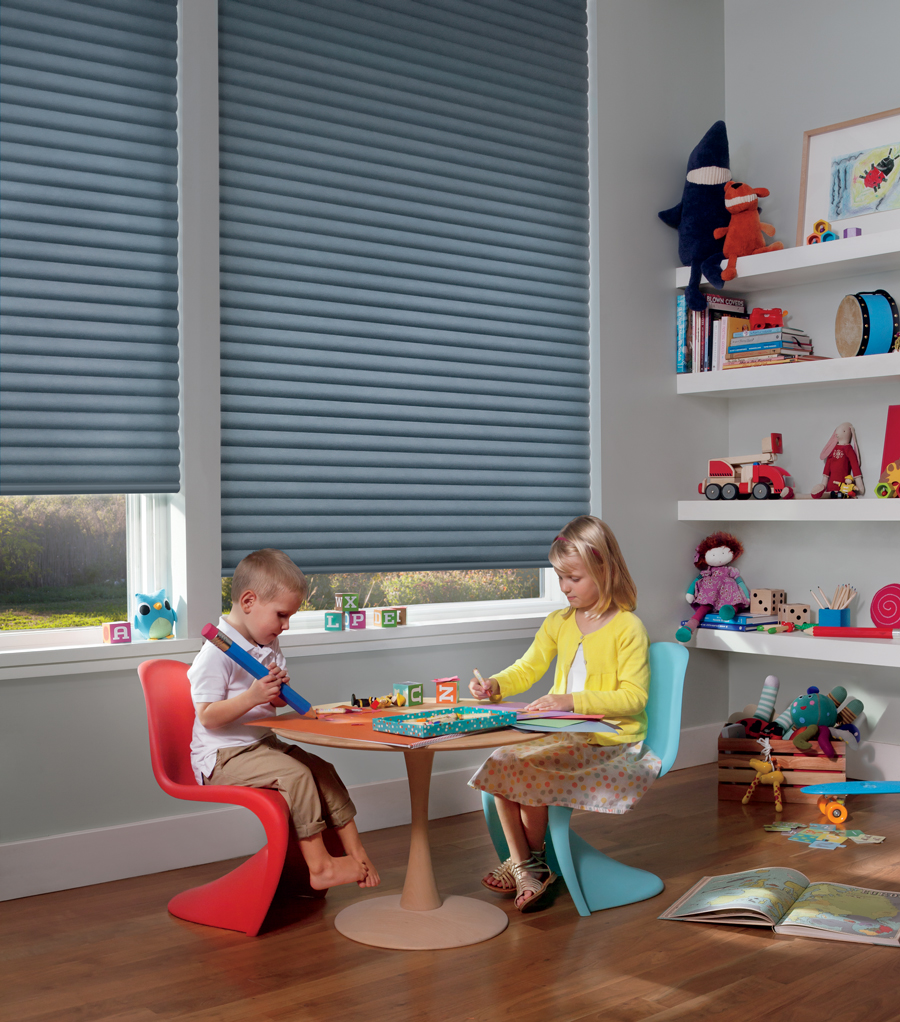 Child safe blinds and shades are a necessity if you plan on having children in your home. Whether you'll be caring for your grandchildren all day every day or simply enjoying occasional visits with them, the rooms throughout your home should be set up for their safety.
What Could Happen, Really?
It's easy to think that supervision is all that's needed to prevent accidents. I mean, if you're there with your grandkids, what could happen? The truth is that injuries and fatalities happen in seconds–even with watchful eyes.

Kids are naturally curious and have incredible imaginations. Before you know it, cords can become leashes, lassos, handcuffs, necklaces…the list goes on! Just take my recent trip to the Post Office for example. We had to wait five minutes. Within those five minutes, my boys COULD NOT keep their hands off the cords. I ended up tangled and reminded of how tempting cords really are. Asking your grandchildren to leave the cords alone might work, especially if you're right there, but do you want to take the chance? And what happens when you have to step away to use the bathroom or stir the pot on the stove? Child safe blinds and shades ensure safety and give you peace of mind.
What Are the Options for Child Safe Blinds?
When it comes to child safe blinds and shades, there are two main categories: cordless and cord-safe. Cordless operating systems can be either manual or motorized. Our LiteRise system allows you to adjust your window coverings with a gentle push or pull on the bottom rail. No cords needed! PowerView motorization also works without cords. A simple tap on your stylish remote or favorite device puts your blinds and shades right where you need them. And for layouts or window placements where a cord is necessary, our cord-safe systems enable the function you need with safety as a top priority.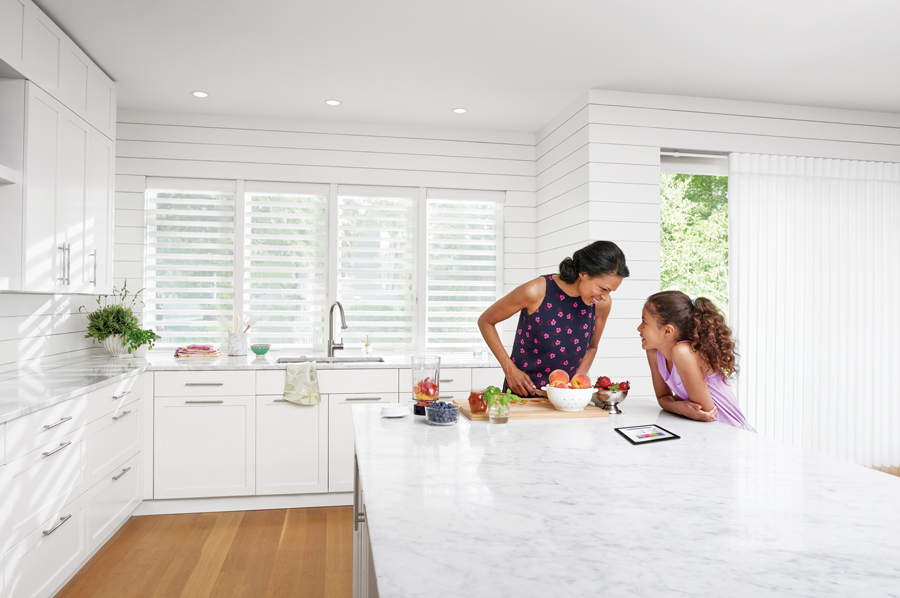 We know that you want the best for your family and your home. Our team is here to help you choose the operating system that's just right for you. Contact our team at California Window Fashions for your FREE, shop-at-home appointment.