Uniquely-shaped windows come with their own charm. These marvelous visual spectacles have arches and angles that give a home character. If you missed our feature about these Tricky Windows, take a look. Our expert advice and tips will help inspire you to cover your uncommon windows just the way you like.
Things to Take into Consideration
There are a few thing to consider with uniquely-shaped windows…
What style goes with your home?
Do you want the shape fully or partially covered?
Which direction do the windows face?
Would you like the coverings to stay in place or adjust?
Which "solutions" does your home need?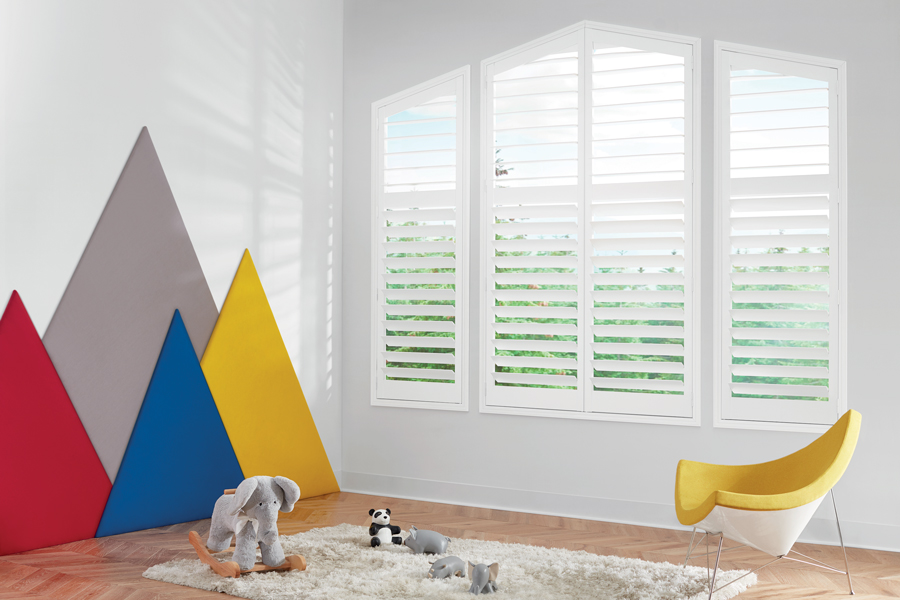 The Home's Front View
Stunning and unique shaped windows, architecturally speaking, are most likely to be on the front of a house. Where the home faces can be a huge factor. Is there too much natural light causing temperatures to rise or letting harmful UV rays in? And of course we can't forget about privacy! There are many ways to stay protected and offer stylish design with window coverings designed to offer both.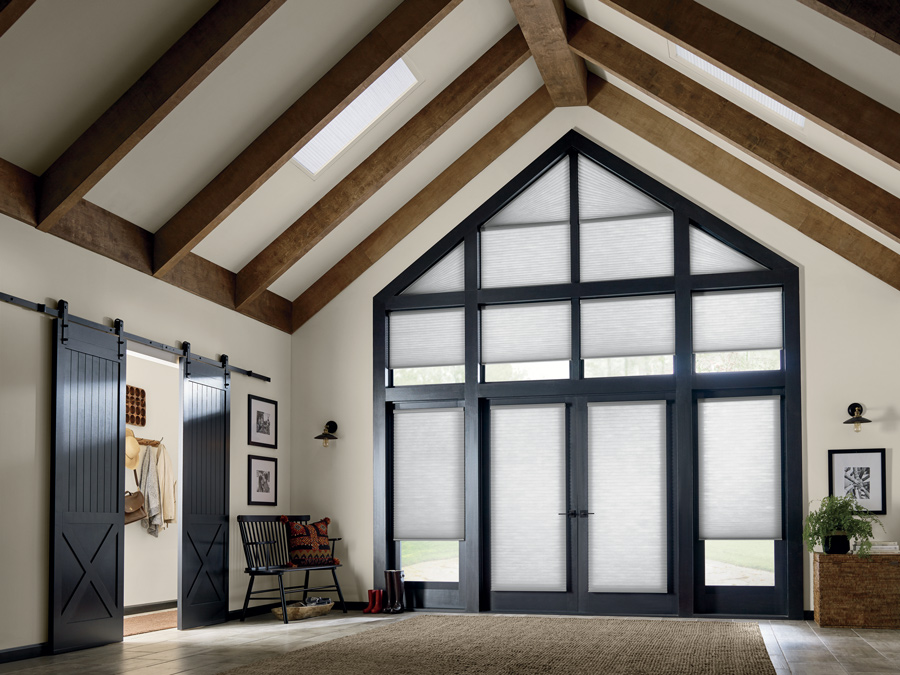 The Vibe
There are many shutters, blinds, shades, and draperies to pick when creating your vision. This is when the solutions will guide you to the right Angled/Arched window covering option. It's important to not focus on things being too "matchy-matchy" and instead be cohesive and relative.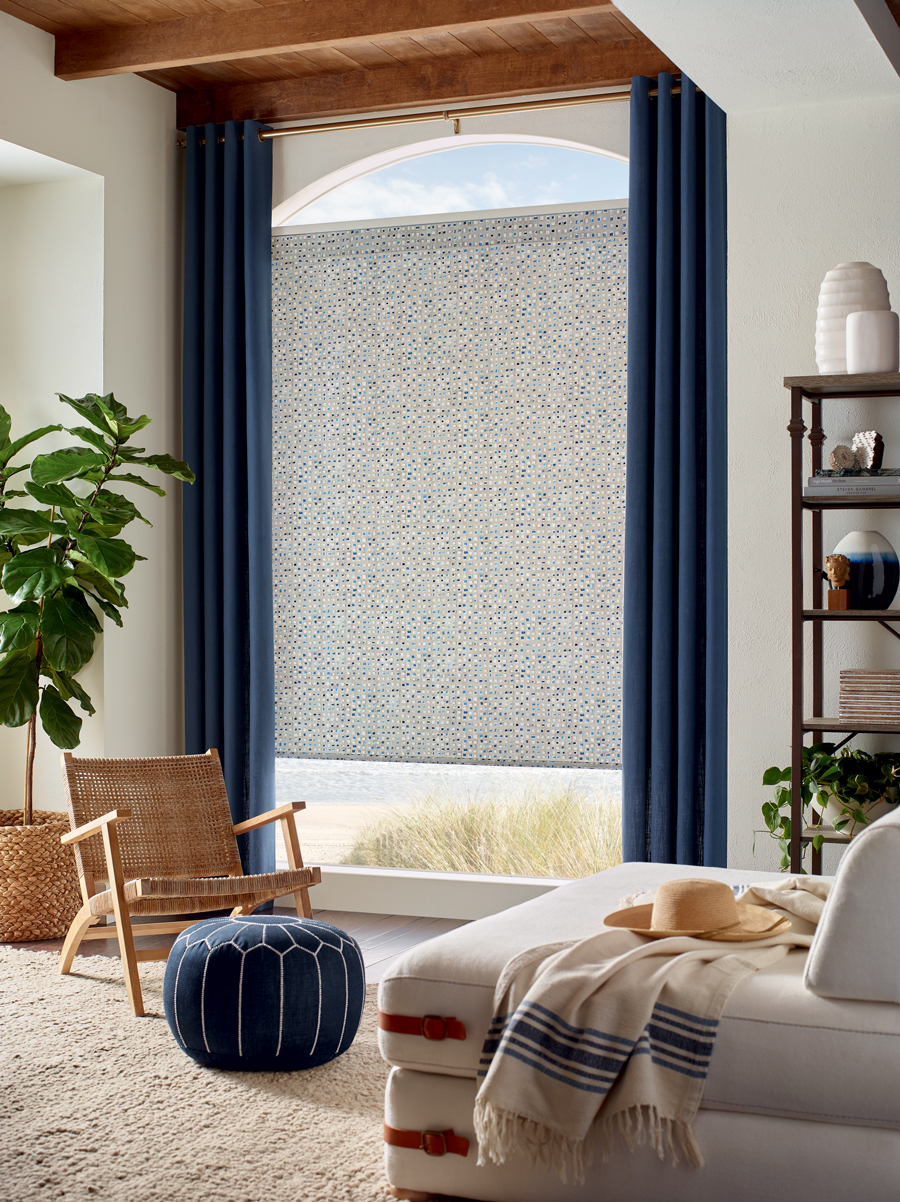 Coverage Concern
It all comes down to personal preference when deciding full or partial coverage. Lighting differences, preferred privacy, and UV ray concerns are all things to consider. Different areas will need different solutions. For example, the uniquely shaped windows in the bedroom may need full coverage for room darkening & privacy, while the three seasons room will be great with exposed arches.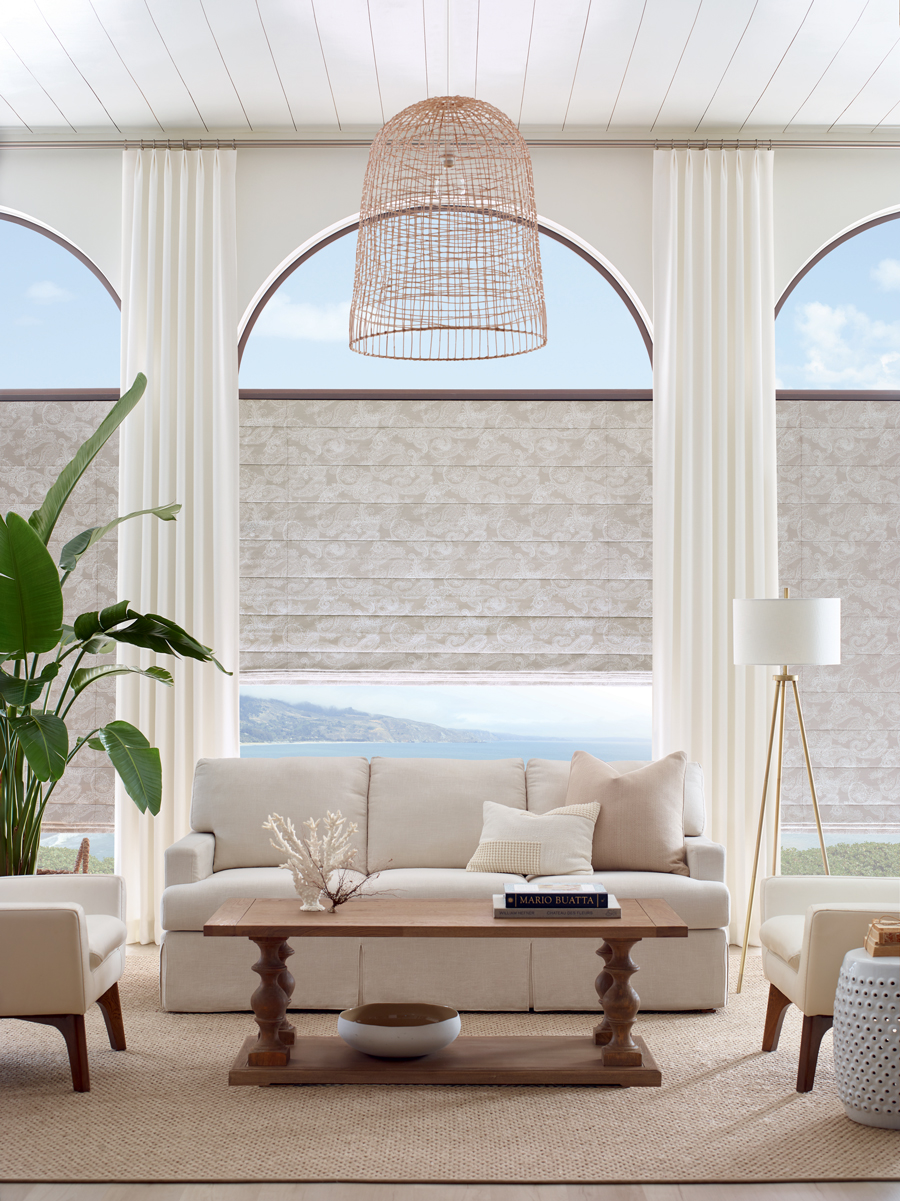 Adjustments Made Easy
For the most part, uniquely-shaped windows are often ceiling-height or difficult to reach. Adjusting them to your liking can be very challenging. That's why many homeowners with these marvelous windows have smart shades. It eliminates the inconvenience of being uncomfortable because from an iPhone, remote, or even voice command, you're in control. Transform the space instantly to where you want it all from a click of a button. Pretty easy right?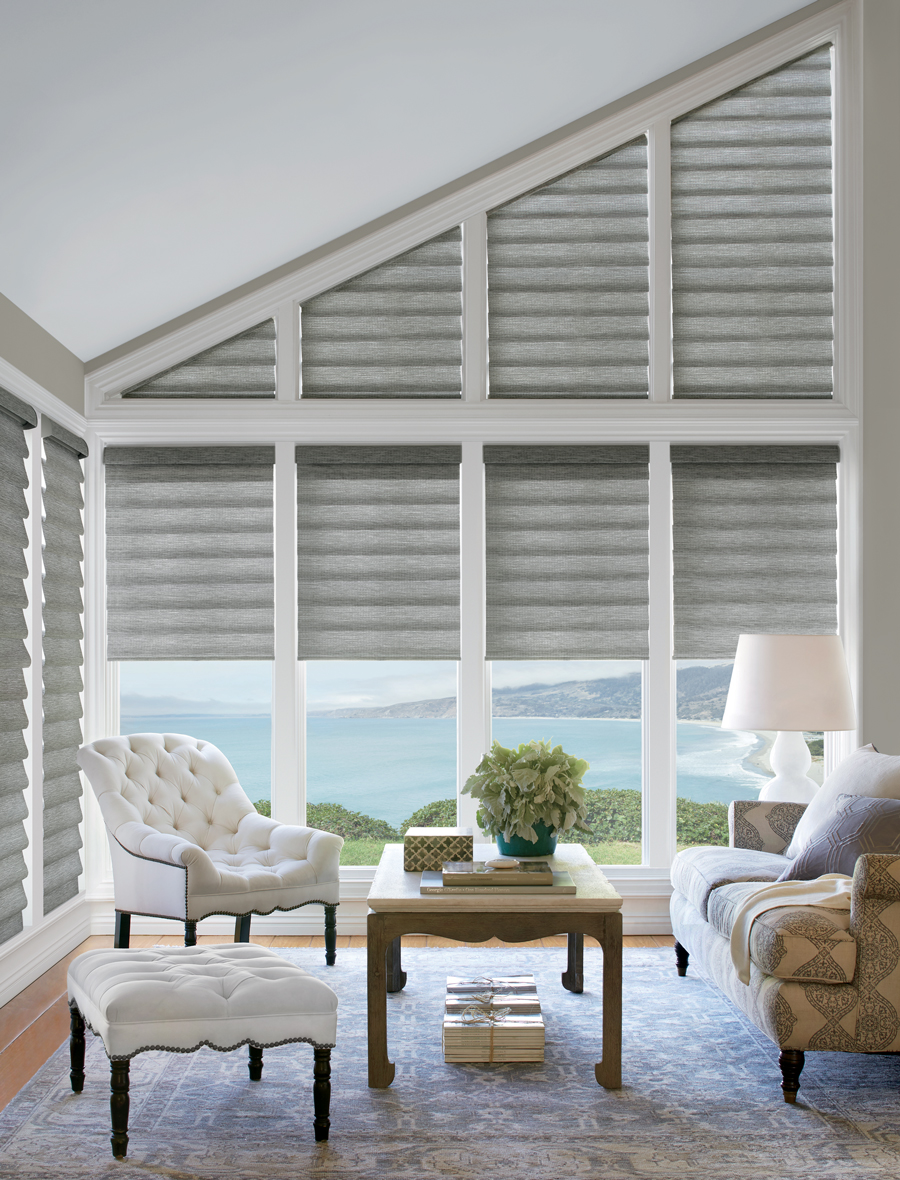 Treat Uniquely-Shaped Windows
Don't let uncertainty hold you back from covering your uniquely-shaped windows. Our team at California Window Fashions will be here to help every step of the way. From arched to asymmetrical, we will guide you in the right direction. Contact us today for a Free consultation.