We're walking through the Top 10 Design Highlights of 2021, and we want you to come along! This is YOUR list, after all! We've compiled our most-loved features, style trends and products from the past year. Do you have a favorite?
#10 Glass Door Window Treatments
It's no surprise that we love the outdoors! From beautiful landscapes, to gorgeous weather, Northern California is the place to be. That's why it's so important to have the right window coverings on those glass doors. You need style, function and innovation!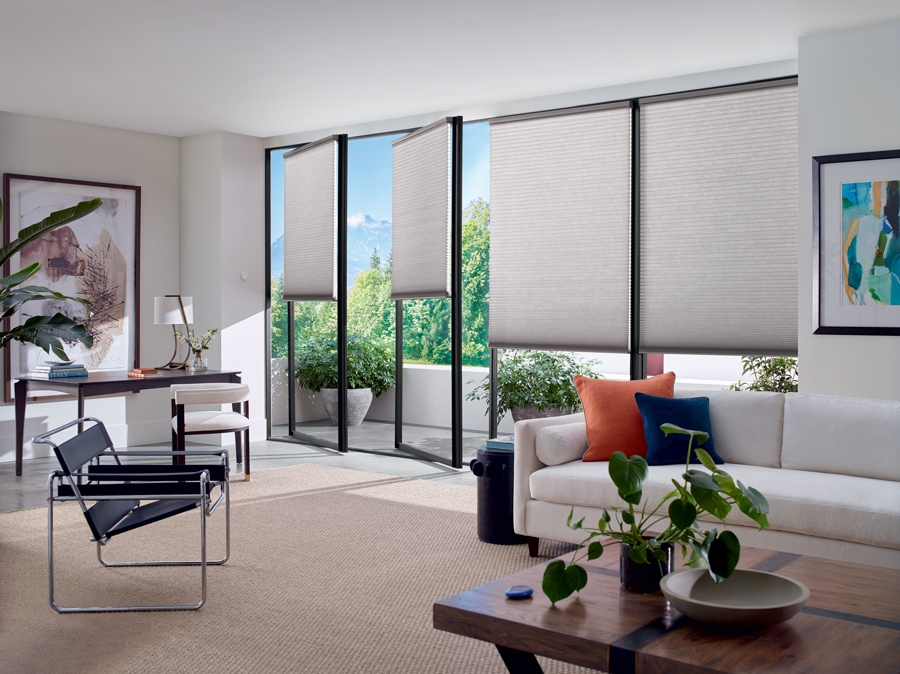 #9 Farmhouse Window Treatments
Love it, or hate it, farmhouse style is here to stay. It's really the look of a casual, cozy home that many clients are striving for. Like any style preference, choosing the right window treatments to enhance the look of your home is important.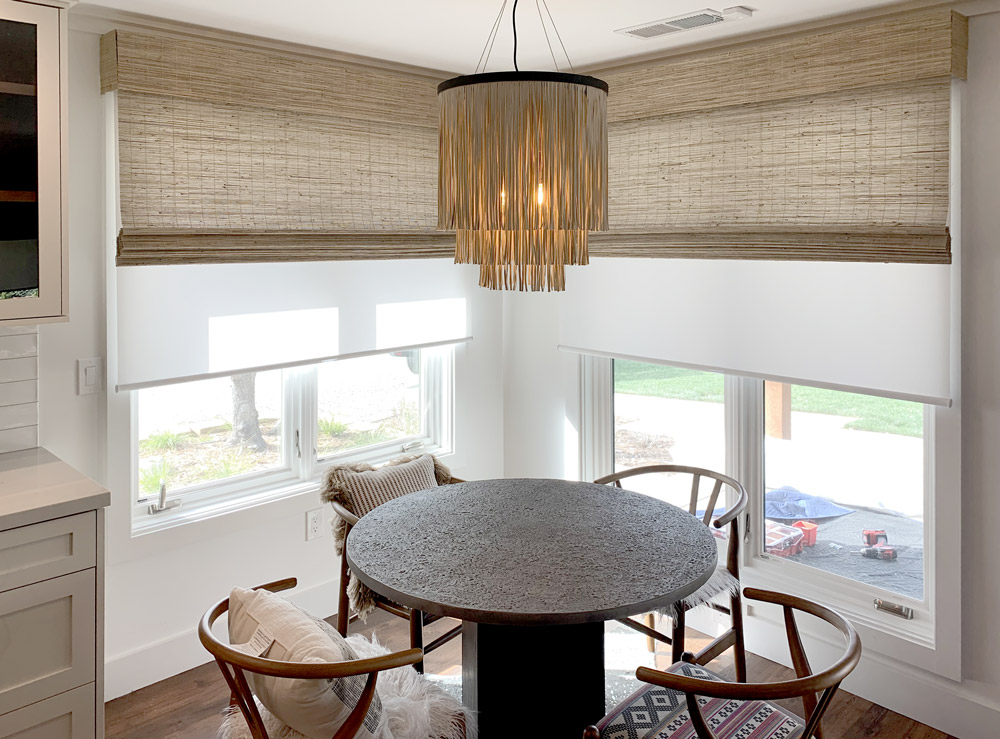 #8 Soft Shutters: Pirouette VS Silhouette
Shutters have always been a top choice in window treatments. But, there is one movement that is taking over…Soft Shutters! Two of our most popular collections, Pirouette Shades & Silhouette Shades, offer the appeal of shutter "vanes" with the soft look of fabrics. Which do you prefer?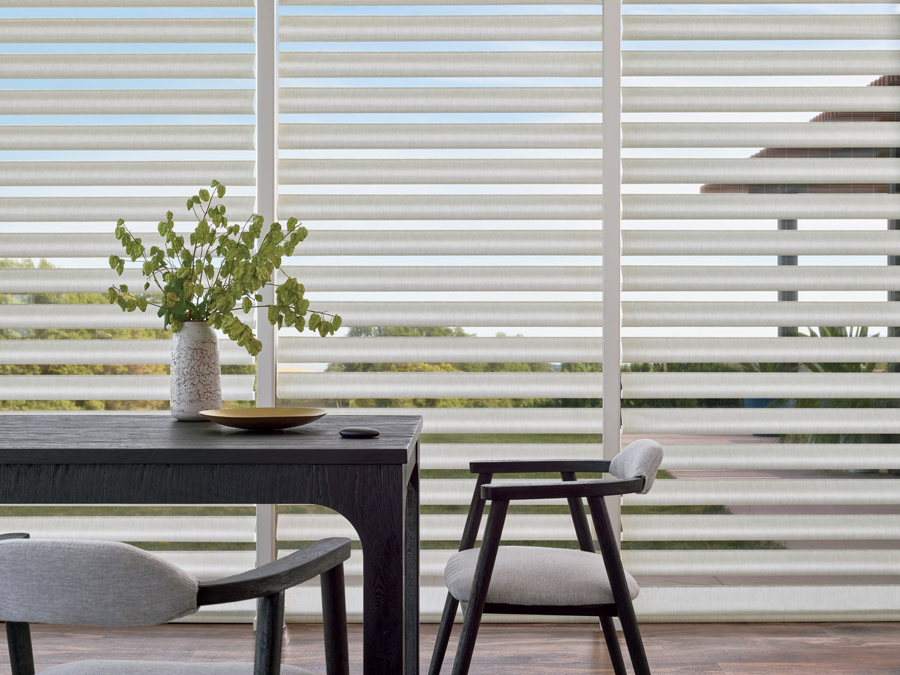 #7 Operating Systems: LiteRise® VS UltraGlide®
Because the operation of your window coverings is vital to controlling the environment of your home, many clients find themselves drawn to this feature article. It discusses two of our manual operating systems. One is cordless and one has a short, retractable cord. Do you have a favorite?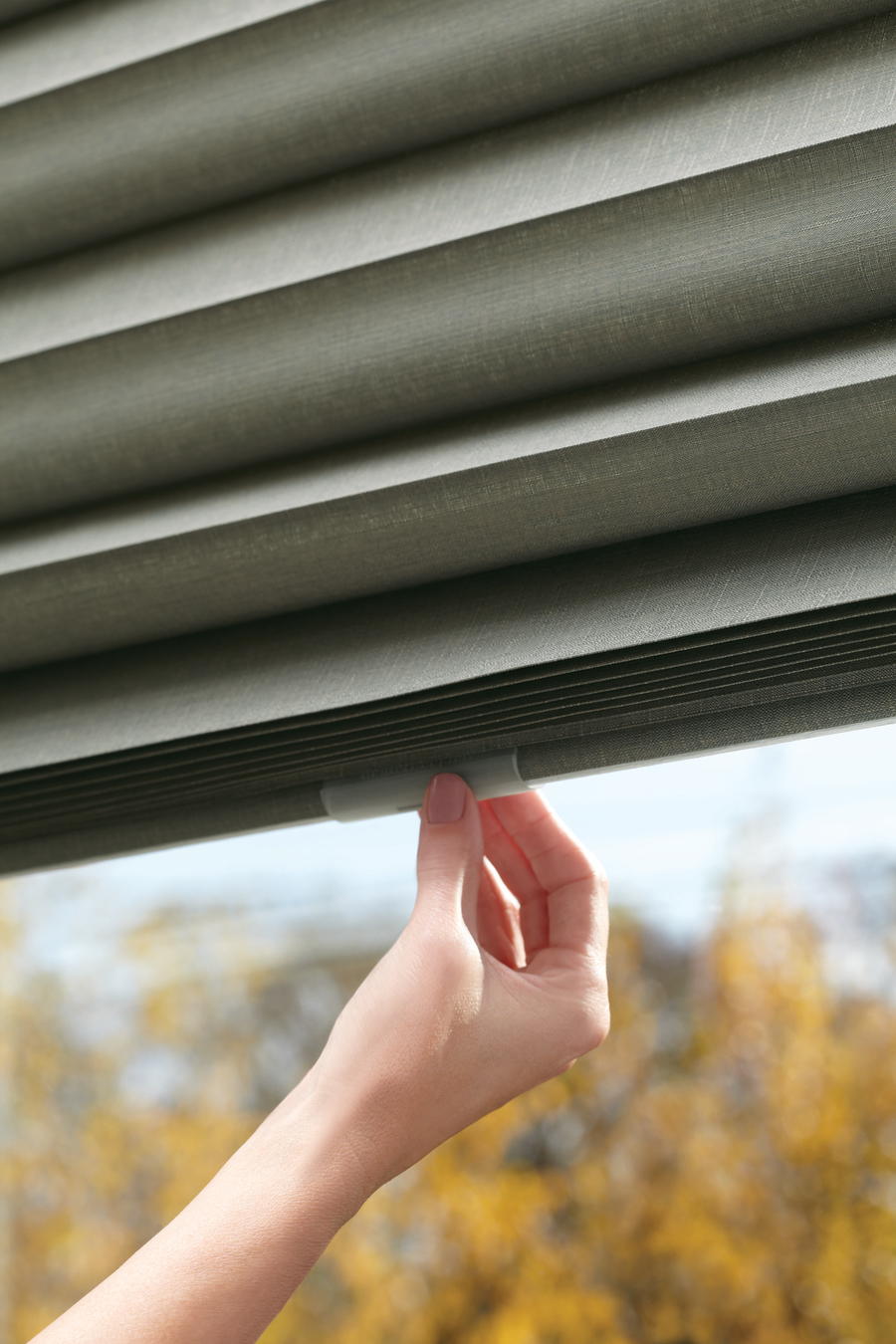 #6 Tilt Choices: Rear VS Front
Have you noticed a trend in these top design highlights? Northern Californians are busy doing their homework, comparing the features that will work best for their homes. We love it! The more you know, the better off you'll be when investing in your home. When it comes to choosing shutters for your home, it's important to know which tilt option will fit your home best.
#5 Motorized Shutters
Speaking of shutters, do you know they can be automated? Our Palm Beach™ collection can be outfitted with smart operation, allowing you to make adjustments from across the room with a remote, app or voice command. They can be integrated with your current smart home system.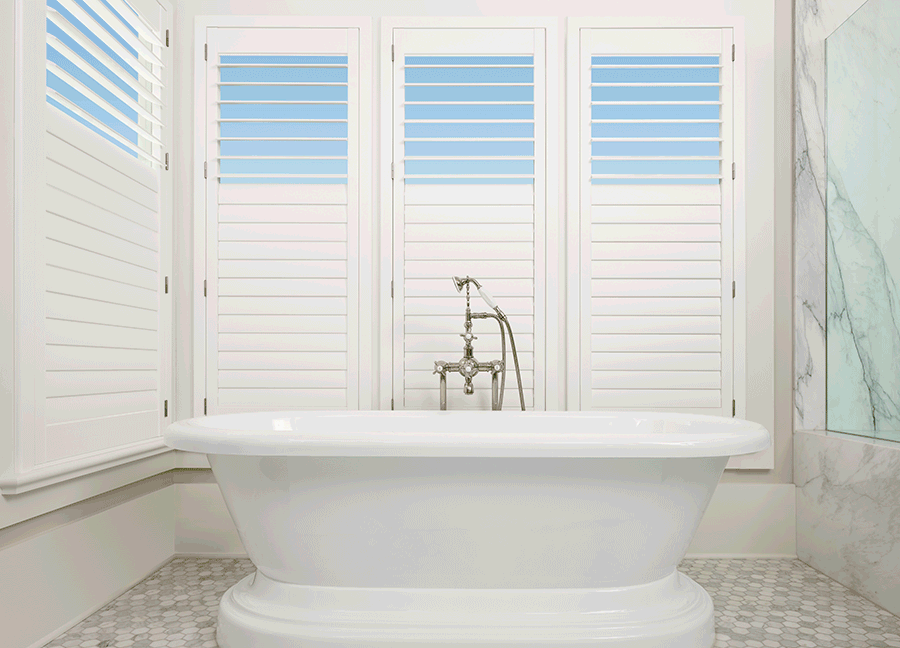 #4 Our Work
Scrolling through projects is a great way to get ideas and inspiration for your home. Our design portfolio is popular because you can see what homeowners in your neighborhood are doing to bring style and solutions to their homes. Follow us on Instagram to keep up with the latest captures!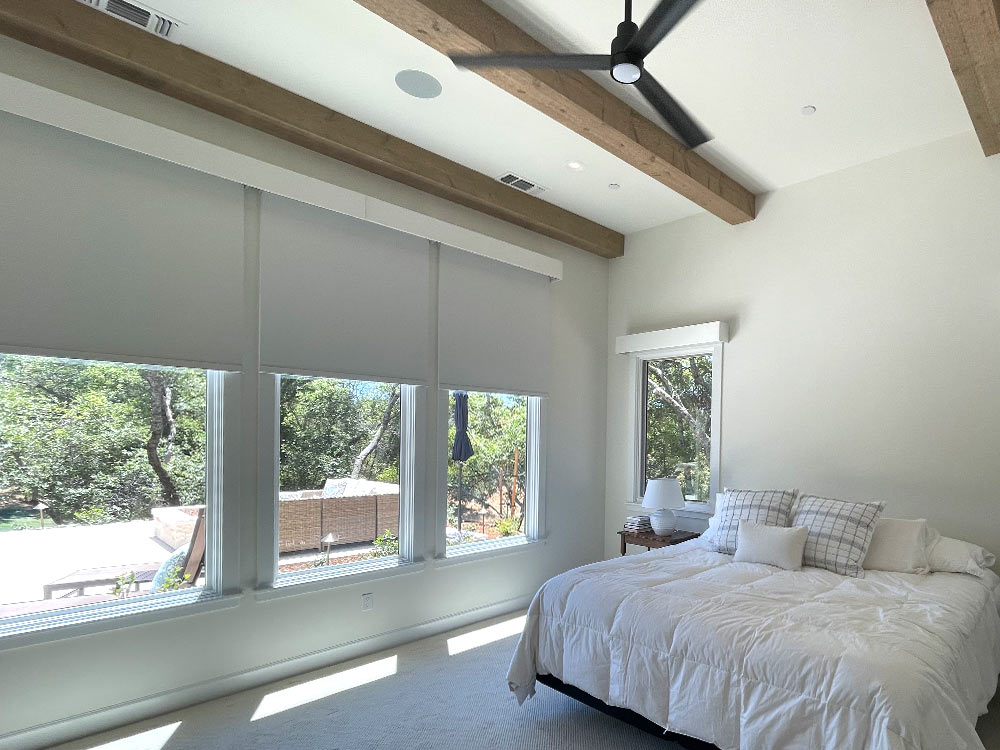 #3 Building a New Home
Building and remodeling in California can be a tricky process. It's no surprise that homeowners are looking to this guide for answers to common questions. Want to know more? We'd love to help you navigate this!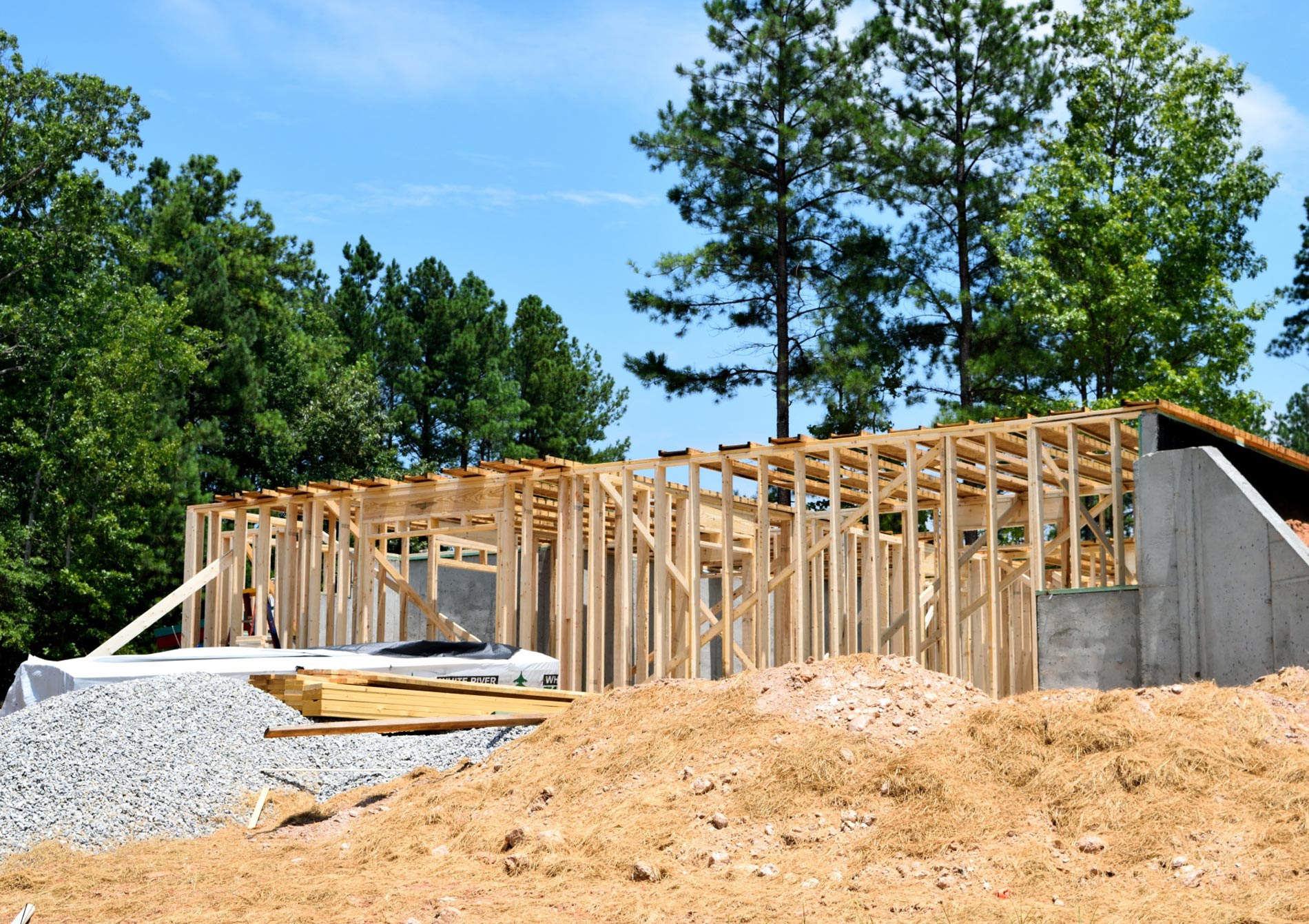 #2 Style Statements
Staying "in the know" about trending style statements is a good way to shape the look of your home. But, it's also important to note that good style remains at the height of design for years to come. This list of style statements is showcasing ideas that will stand the test of time. Which of these do you like the most?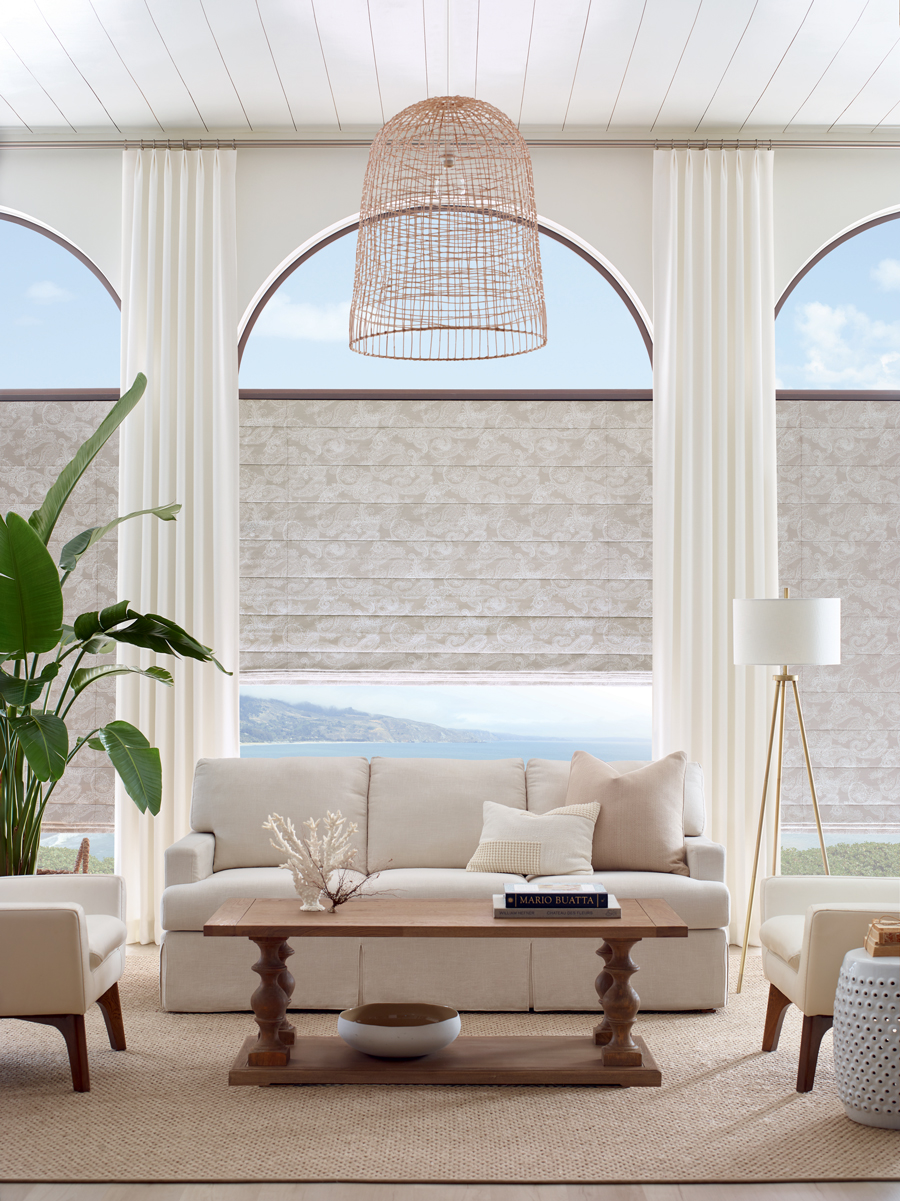 #1 Window Solutions
Your home's look, style and atmosphere is unique. The problems you have with bare windows are not. There's a reason that our Window Solutions are topping this year's chart. The California sun brings much-needed natural light, but too much of a good thing is still too much. Find answers to common homeowner issues like frustrating glare, hot interior temperatures, lack of privacy and restless sleep.
Our Design Highlights: Do You Have a Favorite?
If you found yourself nodding your head in agreement of this list, you're in the right place! We'd love to help you achieve the right atmosphere in your Northern California home in the coming year. Visit our showroom in Roseville to see and experience fabrics, features and favorites in-person. Then, schedule an appointment for us to come right to your home for ideas, advice and measurements. Get your FREE consultation today.